Health Passports Fast Track Past the Hype
Health Passports Fast Track Past the Hype
With the COVID-19 pandemic triggering innovation, some emerging technologies are being implemented now, even as most emerging tech takes 5 to 10 years before hitting that plateau of productivity.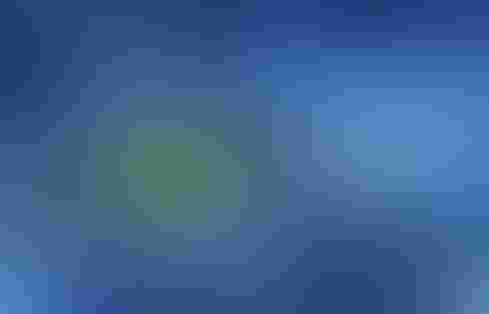 Image: Edleweiss - stock.adobe.com
Every year brings a new set of hyped technologies. It often seems like everyone is talking about them, even if we don't all understand just what they are or what they do. For instance, in recent years everyone was talking about blockchain, even as there were very few in-production examples of what it did and how it worked. Yet it seemed that everyone needed to have a blockchain strategy.
The Gartner Hype Cycle for Emerging Technologies tries to categorize emerging technologies like this by where they are on the "hype cycle," a hero's journey for technologies, from the innovation trigger to the peak of inflated expectations, on through the trough of disillusionment to the slope of enlightenment and finally to the plateau of productivity.
In 2010, this Gartner report found that the 4G Standard and cloud computing were at the peak of inflated expectations. Now both of these are mainstream. Enterprises and consumers everywhere use them already and are looking ahead to what's next.
Just in time to answer that question of what's next, Gartner has released its Hype Cycle for Emerging Technologies, 2020, looking more closely at 30 of today's emerging technologies and the five trends they represent. This time around, a few technologies have been triggered and are taking a fast track through the hype cycle with high impact, which is pretty unusual. As you might guess, these technologies have been triggered by the COVID-19 pandemic. They include health passports and social distancing technologies.
Health passports are required for access to public space and public transit in China. Gartner research VP Brian Burke tells InformationWeek this bit of technology can sit on your mobile device and is powered by algorithms to determine your health risk and display it so that you can gain access to public places. That's particularly relevant during a pandemic outbreak. Depending on implementation, it may look at where you've traveled, whether you've been tested for the virus, or who you have come in contact with. China and India use the technology now, but more individualistic western cultures lag behind.

Brian Burke
Nonetheless, this technology made its debut this year and is expected to hit that Plateau of Productivity within 2 years.
Social distancing technology, now at the Peak is also expected to reach the Plateau of Productivity within 2 years. This technology can include contact tracing on mobile devices. By providing information about who interacts with whom, such technology can make shutdowns and quarantines most efficient by only impacting the space and people who came in contact and not an entire facility and workforce.
These two technologies, driven by the pandemic, are part of a larger trend of technologies that Gartner is calling Digital Me. This technology is creating digital representations or digital twins of people that can represent us in both digital and physical space. Gartner said other technologies to watch in this area include multi-experience and 2-way brain machine interface.

Image: Gartner
The other four trends that emerged from Gartner's 2020 Hype Cycle report include composite architectures, formative AI, algorithmic trust, and beyond silicon.
Composite architectures and the composable enterprise are designed to enable packaged business capabilities built on a flexible data fabric. These technologies decentralize built-in intelligence, extending it out to edge devices and users. Technologies that fit into this trend include composable enterprise, packaged business capabilities, data fabric, private 5G, embedded AI, and low-cost single-board computers at the edge.
Formative AI is made up of a set of emerging AI and related technologies that can dynamically change and respond to different situations. Such technologies can create things that don't otherwise exist, including deep fakes. But there are plenty of positive applications, too. This technology can also be used to generate synthetic data, which is in use in healthcare and pharmaceutical applications. Gartner said that enterprises looking to explore the boundaries of AI should consider AI-assisted design, AI augmented development, ontologies and graphs, small data, composite AI, adaptive ML, self-supervised learning, generative AI, and generative adversarial networks.
Algorithmic trust refers to a trend where trust models based on responsible authorities are being replaced by algorithms to ensure security and privacy of data, assets, identities, and things. Emerging technologies around this trend included secure access service edge, differential privacy, authenticated provenance, bring your own identity, responsible AI, and explainable AI.
Beyond silicon is the trend looking at the technologies that are emerging to extend performance beyond and replace Moore's Law. Technologies in this space include DNA computing, biodegradable sensors, and carbon-based transistors.
"Emerging technologies are disruptive by nature, but the competitive advantage they provide is not yet well known or proven in the market. Most will take more than five years, and some more than 10 years, to reach the Plateau of Productivity," Burke said.
Never Miss a Beat: Get a snapshot of the issues affecting the IT industry straight to your inbox.
You May Also Like
---