How to Build and Execute an RPA Program
How to Build and Execute an RPA Program
More businesses are implementing and expanding their robotic process automation programs. Here are the factors that spell the difference between success and failure.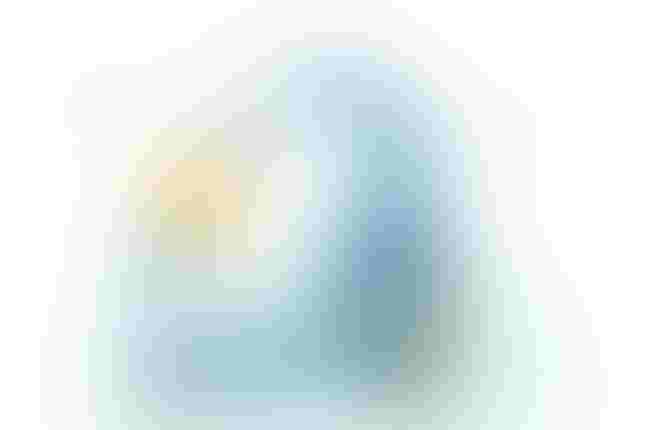 Denys Kurylow via Alamy Stock
Robotic process automation, in which repetitive, deterministic, rule-based tasks previously performed by humans are delegated to software robots, is gaining traction rapidly in fields such as finance, retail, insurance, government, and healthcare. Advocates of RPA tout
benefits such as increased productivity, reduced errors, and cost savings.
That said, successful implementation of RPA requires significant human involvement from business and technology leaders. Failure to properly supervise RPA bots or attempting to deploy RPA in unsuitable use cases can result in failures, security risks, and productivity losses. For best results, it is important for businesses to involve executive leadership and employees in RPA initiatives; prioritize risk management, governance, and compliance; and create a workflow that blends human involvement with automation to enhance the strengths of each.
Applications of Robotic Process Automation
RPA is best suited for repetitive tasks with clear, unchanging instructions and deterministic steps; for example, claims processing. It can take a person several minutes to manually check whether a claim is a duplicate, while a robot can do it in seconds and eliminates the possibility of human error. In healthcare, RPA can be harnessed for billing, shift scheduling, and patient registration. In finance, authenticating customers, updating customer information, form authentication, and generating daily business reports are increasingly delegated to automation.
Automating processes can significantly reduce operating costs and increase productivity. Additionally, it allows for certain services and processes to operate 24 hours a day, seven days a week, 365 days a year. These advantages have led to the widespread adoption of RPA in both the public and private sectors. The emerging field of intelligent automation (IA) is expanding the capabilities of RPA by integrating it with artificial intelligence (AI). AI can handle tasks that previously stumped RPA bots. For example, if a state name is omitted from an address, AI might be able to infer the state from the city -- for example, that New York City is located in New York -- insert the correct information and avoid a potential data error.
Keys to Building and Executing a Successful RPA Program
A successful RPA initiative begins with people and the cooperation of executive leadership is crucial. It is vital that developers and teams in charge of implementing RPA programs work directly with the owners of the process to be automated to develop a strong understanding of the process.
It is important to recognize that not all processes are good candidates for RPA. Those tasks best suited for automation are relatively simple, but high-volume processes, like data entry and transaction processing are not. In addition to knowing which tasks are appropriate for RPA, it's also critical for developers to ensure that the underlying applications are stable. Adding RPA to overly complex or rapidly changing applications can cause failures. RPA bots are very sensitive to change, so if adjustments are made to the underlying applications, it's vital that robots are updated as well.
Additionally, it's important that automated processes generate a large digital footprint including audit trails and logs of any issues. Then, it's critical that humans carefully examine those logs and trails. Robust exception and error handling is necessary, which involves correctly identifying when an issue requires human attention. Building a notification system into an RPA program to notify admins in case of bot malfunctions can help resolve issues quickly. To ensure smooth operation, it's also critical for organizations to prioritize governance and compliance in their RPA initiatives.
Creating a workflow that includes both automation and human involvement is vital to avoiding common problems with RPA. Rather than an entirely automated process, an optimal workflow typically involves several steps performed by a robot, followed by a few crucial steps performed by a human. The robot can alert a human when intervention is needed. Pega Systems, for example, has been adopted by enterprises to build workflow and automation solutions in which some steps of process automation are handled by a robot, which in turn asks a human for information to perform some steps and then triggers a bot to complete the remaining steps of the process. The individual's completion of the necessary steps activates the robot to complete the process. Tasks that frequently call for human involvement in otherwise automated processes include reading scanned images and dealing with non-digitized data or where human judgment is required. Humans are also better equipped to handle tasks that require creative thinking.
The Present and Future of RPA
As businesses search for ways to improve efficiency and continue to be lured by the promises of automation, the adoption of RPA will likely continue to rise. Increasingly, more businesses are establishing RPA centers of excellence. RPA is also becoming more obviously profitable. With the integration of IA and process mining, RPA can provide a positive return on investment within a year of implementation. Additionally, the increased accessibility of RPA tools means that even those without advanced technical knowledge may soon be able to access the benefits of automation.
At the same time, it is crucial for businesses to understand that they cannot deploy RPA indiscriminately. Humans, including business and technology leaders, need to be involved in implementation, testing, and quality checks to prevent potentially costly mistakes. There will always be tasks that robots cannot perform as well as humans, as well as those that are best executed with a combination of human expertise and automation. Understanding the strengths and limits of RPA is vital to building a workflow that harnesses both technology and the human touch to achieve the best possible results.
Never Miss a Beat: Get a snapshot of the issues affecting the IT industry straight to your inbox.
You May Also Like
---