Integration Engines Tackle Healthcare's Lack Of Standards
Integration Engines Tackle Healthcare's Lack Of Standards
Healthcare organizations use integration engines to cope with the lack of standards and multiple disparate systems clinicians use.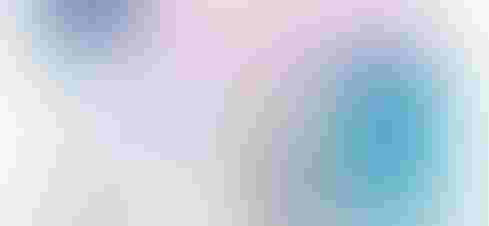 <br/>(Source: <a href="http://www.childrensmn.org/?gclid=CjgKEAjw2KCcBRCQ_6mztcunhEgSJABPxOF1kQlir_BNPfQ5vuHLmsHyHgm2Khao7LNa7SC4lXpy5fD_BwE"target="new">Children's Hospitals and Clinics of Minnesota</a>)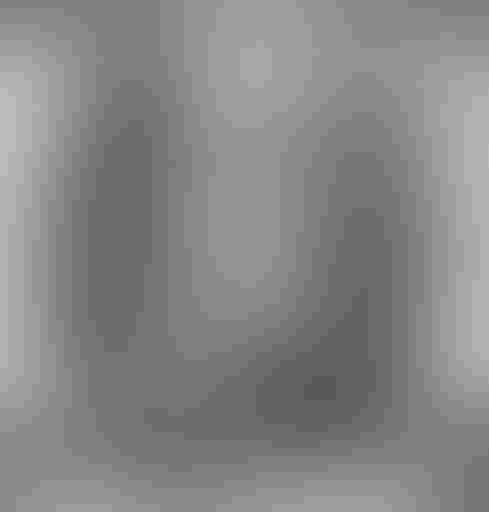 10 Medical Practice Management Systems For 2014
10 Medical Practice Management Systems For 2014 (Click image for larger view and slideshow.)
By using multiple electronic health records (EHRs) and other applications, hospitals take a best-of-breed approach that allows them to use the most appropriate solution for different departments or requirements. Yet a lack of standards can force workarounds, data duplication, and interoperability problems for IT and end-users.
To address this, some healthcare providers standardize on one platform across their organization, even though it may not meet the specific needs of departments such as radiology or surgery. Others, looking to retain these separate EHRs or access to legacy systems, use integration tools to provide users with access to data housed in multiple applications.
As a result, the total healthcare integration market -- including integration engines, services, and device integration platforms -- is predicted to reach about $2.75 billion by 2018, an almost 10% compound annual growth rate from $1.74 billion last year, according to Markets and Markets. The top five integration engine vendors include Corepoint Health, InterSystems, Orion Health, Summit Healthcare, and Siemens, according to Klas Research.
"With all the new changes coming through in Meaningful Use and folks buying disparate systems, it's putting a lot of pressure on IT staffs to manage all the plumbing," said Harish Panchal, VP of global sales integration at Orion Health.
[How fast a transformation? Read Meaningful Use Deadlines Clash With Software Best Practices.]
Lack of standardization hampers healthcare, said Dr. Jordan Asher, chief medical officer and chief integration officer at MissionPoint Health Partners, in an interview. The organization, founded in January 2012, serves more than 100,000 patients with more than 1,000 physicians and Advisory Board Company's Crimson products. The HL7 standard was designed to be a framework for the exchange, integration, sharing, and retrieval of electronic health data -- but it's created several challenges along the way. Customized extensions; different versions of HL7; mismatched field usage; differing coding values; inadequate message delivery systems, and mismatched segment usage are among the most common complaints -- unless an organization uses an integration engine, according to Netsoft.
"The biggest challenges [for us] are everyone else's challenges: Interconnectivity," said Asher. "There's lots of infrastructure you have to put into place and unfortunately healthcare technology hasn't grown up with standards."
Integration engines can help IT departments tie together disparate systems, allowing clinicians and other authorized users to access data housed within multiple EHRs or other applications.
That was the approach taken by Children's Hospitals and Clinics of Minnesota, which recently began using Orion Health's Rhapsody Integration Engine to securely move data between applications. The 4,500-employee organization had been using another integration engine that had been acquired by a large developer, said Joe Pinotti, integration engineer. Unhappy with the subsequent service, higher pricing, and Java-oriented technological direction of this product, Children's Hospital needed a new alternative, he said.
"As soon as the price increased five times and we weren't treated so nicely, we decided to step away," said Pinotti. "Lucky we did, because then we saw what Rhapsody could do."
Unlike competitors that sent sales representatives, Orion sent Panchal -- who has a technical background and held a different position at the time -- to pitch and demonstrate the product to the hospital's IT staff, Pinotti recalled. Having the "head mechanic" on-site enabled IT to pose its hardest questions and see the product's most sophisticated capabilities, he said.
"When you buy a car, you're talking to a salesman and really you should be talking to a mechanic who works on these cars," said Pinotti. "It's a very visual product. I call it a working flow chart. It looks like a flow chart when you're working with it, where the others are more file maintenance looking."
Appearance is only one benefit, however. Children's Hospitals uses the engine to transfer secure FTP, HL7, and EDI, and plans to soon add ICD-10 and financial transactions, said Pinotti. "We even do some human resources stuff," he added. "We tend to keep human resources and patient data separate. Since it's such a dynamic engine, we get asked and we do it with Rhapsody."
Since the switch, development time is "10 times faster," Pinotti said, due in part to the workflow interface, two-step process, and built-in checks and balances.
"It's a paradigm shift. It's like going from your old flip phone to a new smartphone. The flip phone: Does it work? Yes. Does it take pictures? Yes. Does it connect to the Internet? Yes. On the smartphone, there's an app for that. That's the difference between what we had and what we have now," he said. "Today I put five or six things in the prod. It took five minutes. Back in the day, it would have taken all day. These weren't simple, either."
In addition, the hospital has saved on salary. When one team member voluntarily left, the formerly four-person team's productivity had improved so much it did not need to replace him. Now, as a three-person operation, it continues to get all its work done -- and has even improved the way it shares information, due to Rhapsody's data presentation capabilities, added Pinotti.
For its part, Mary Lanning Memorial Hospital uses Corepoint Integration Engine to send HL7 abstract data types (ADTs), lab and radiology results, and transcriptions to the Nebraska Health Information Initiative (NeHI). The engine allows the hospital's IT department to ensure products work the way it wants, when it wants, said Michelle Musgrave, IT analyst, in a statement.
Has meeting regulatory requirements gone from high priority to the only priority for healthcare IT? Read Health IT Priorities: No Breathing Room, an InformationWeek Healthcare digital issue.
Never Miss a Beat: Get a snapshot of the issues affecting the IT industry straight to your inbox.
You May Also Like
---