Loyalty Card Marketing Meets Location Intelligence
Loyalty Card Marketing Meets Location Intelligence
Chockstone visualizes sales patterns and marketing returns at Subway and other quick-serve restaurants.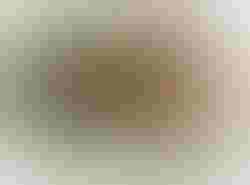 Chockstone reports on location-specific market penetration and use of loyalty cards at Subway

Best customers spend more money and buy more frequently. That's the simple truth behind the growing use of loyalty card programs to track buying patterns and reward frequent customers. To spread the programs it develops for chains such as Subway, Chili's and Tully's Coffee, gift and loyalty card marketer Chockstone, a Heartland Payment Systems Company, is using data visualization and location intelligence to grow its business and prove its success.
Loyalty programs have been around for years, but they've become more sophisticated as they have grown. The punch cards of old have been replaced by prepaid loyalty cards powering purchases as well as personalized rewards. At Subway, for instance, a customer using a loyalty card to buy lunch will receive an instant point update on the printed receipt along with notice of rewards such as a free cookie, a discount or bonus points. Of course, the rewards invariably provide incentives to return to Subway for another meal.
Magnetic stripe card technology ensures a data-rich environment with aggregated information on everything from purchase recency, frequency and monetary value to menu preferences and location transaction information. But until 2007, Chockstone was limited to SQL querying, basic graphing and primitive mapping of data in its MySQL loyalty database.
"We're a Mac shop, and I was using [Visio-like] OmniGraffle to create presentations and reports," says Brandon O'Brien, Chockstone's manager of loyalty marketing analytics. "If we had a few stores in a particular state that had signed on for a loyalty program, we would just color in the whole state. But our loyalty programs are typically elective for franchise owners, so they are not at every store."
To support more sophisticated analysis and mapping, O'Brien started using Tableau Desktop 3.5 data visualization software in late 2007. As a starting point, the upgrade enabled O'Brien to display the latitude and longitude of participating stores as dots on maps. But with Tableau's 4.0 upgrade in August 2008, the location-intelligence possibilities grew even richer.
"Tableau 4.0 added GIS [Geographic Information Systems] overlays, so I can zoom in and do a population-by-county overlay," O'Brien explains. "The software also automatically geocodes locations by zip code, and in markets such as New York City, where there might be five locations within one zip code, I can geocode and color code each individual location."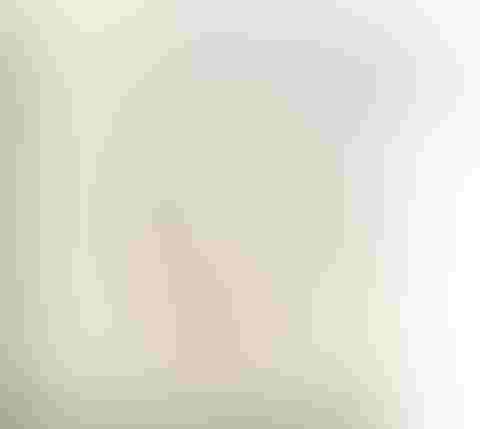 DePauw University used Tableau to develop this cluster analysis of student home towns. Chockstone maps loyalty card penetration and usage patterns by location.
Chockstone now develops visual and geospatial analyses for internal managers, corporate executives, and regional and local managers. Internal constituents are most often interested in business development, so Tableau is used to plot loyalty program adoption rates by region, district and individual store locations. Market penetration rates are often tied to regional or district managers who act as champions, so color coding can be used to show districts or groups of stores overseen by particular managers.
"Color coding comes in handy because we can use it to find out where we have friendly managers who might oversee stores that have yet to adopt our program," O'Brien explains.
Corporate, regional and local executives representing chains want to see proof that the programs are paying off, so O'Brien develops location-specific analyses.
"One of the things we're trying to do is tie loyalty card penetration to a higher-than-average year-over-year sales lift," he explains. "So I might color code sales by loyalty program penetration or by which stores ran the most promotions."
The community of report consumers includes field-level managers who typically aren't trained on conventional BI tools, so O'Brien says visualizations are the right choice for delivering easy-to-understand analyses. A few internal constituents use the free downloadable Tableau Reader to interact with data, but visualizations are generally shared as static images embedded in PowerPoint presentations.
"If you can throw a well-done, accurate map into the presentation, it adds a sizzle factor and reinforces the impression of professionalism," O'Brien says.
Chockstone has approximately 40 employees and it purchased two authoring seats of Tableau Desktop. O'Brien focuses on preparing the backend data extracts from MySQL and the core analyses, which are handed off to a business analyst who creates customer- and market-specific reports. "I'm essentially creating a template that lets me offload some of the work," he says. "All our business analyst has to do is duplicate the template and change the filters for each market."
Chockstone may have the footprint of a small enterprise, but it was acquired in late 2008 by $1.5 billion credit card transaction giant Heartland Payment Systems. The plan is to introduce the loyalty marketing unit to Heartland's thousands of payment customers.
Never Miss a Beat: Get a snapshot of the issues affecting the IT industry straight to your inbox.
You May Also Like
---