Nuance Opens PowerShare Images Network To Developers
Nuance Opens PowerShare Images Network To Developers
Nuance aims to improve radiologists' workflow not only through PowerShare image-sharing network but industry regulations embedded in clinical decision software.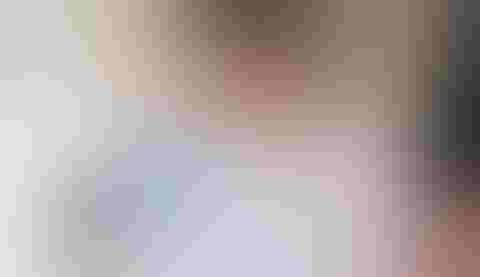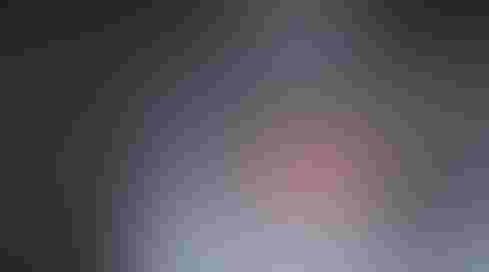 9 Healthcare Innovations Driven By Open Data
9 Healthcare Innovations Driven By Open Data (Click image for larger view and slideshow.)
Despite their crucial role in patient care, radiologists have seen relatively few technological enhancements specifically designed to help them improve workflow or enhance productivity.
They often use electronic health records (EHRs) and sophisticated imaging tools, but radiologists tend to work separately from other hospital departments. Today's focus on quality, standardization, and the surge in amount of health data demand better tools, according to radiologists. Without them, patients and providers can suffer, they say.
Soon, radiologists will be able to replace existing time-consuming and disjointed ways of collecting patient images, information, and guidelines by using Nuance's existing PowerShare Network with the company's newly unveiled PowerShare Innovation Program.
The cloud-based Nuance PowerShare Network medical imaging exchange already connects 2,000-plus provider organizations that share more than 3 billion images, according to Nuance. At the annual Radiological Society of North America meeting in Chicago this week, Nuance debuted its complementary PowerShare Innovation Program, aimed at allowing developers to futher harness PowerShare and the Nuance PowerScribe speech engine to deliver the most current radiology guidelines through the cloud. During that event, both American College of Radiology and Massachusetts General Hospital announced their participation in the PowerShare Innovation Program.
[In the market for a fitness device? Read Fitness Trackers: Holiday Gift Guide.]
"We have very haphazard, disjointed ways to gather the information we need and to utilize the information and I really feel strongly PowerShare will take us to the next level," said Dr. Lincoln Berland, board certified radiologist and academic professor in Alabama and American College of Radiology member, in an interview. "Eventually, it's going to be seen as a necessity."
Radiologists cannot remember the voluminous and ever-expanding number of guidelines critical to their profession, he said, especially those that are applicable only in rare cases. Typically, doctors look up guidelines, refer to paper sheets tacked on walls, or recall them from memory, so standardization across a hospital is rare, Berland said. Because PowerShare provides real-time decision support guidance within the application, radiologists can immediately see standards-based guidelines across their organization, he said.
"We have access to these papers that indicate these guidelines and radiologists at large use them when they have time. You can triple utilization when you have them online and immediately accessible," he said. "It's closing a huge gap that is considerably going to improve the quality of care."
Turning guidelines into an algorithm that lives in the software that radiologists use ensures better care, reduce costs, and enhance the patient experience by avoiding unnecessary testing, agreed Dr. Tarik (Terry) Alkasab, board certified diagnostic radiologist at Massachusetts General Hospital. Often, radiologists have good guidelines for secondary areas of concern they see when investigating the main reason a patient has a scan or x-ray, he told InformationWeek. The images themselves are sophisticated and viewed on large displays, but up until now the guidelines have not been up to par.
"Remembering all those algorithms for radiologists has been a challenge," said Alkasab. "They tape a flowchart up on the wall, next to their workstation, and that's really unfortunate. We have this great technology to bring the images to us, reconstruct them in 3D, but the best technology for continuing workup is pieces of paper taped up to the wall."
Using Nuance's system with the algorithms in software will let radiologists dispense with their paper guidelines, ensuring they're using the most current data, he said.
Working with the American College of Radiology and Nuance, Massachusetts General Hospital is developing an initial set of radiology clinical decision support guidelines that it will deliver to the radiology community by integrating them into the PowerScribe workflow. As these guidelines are updated and expanded, Nuance plans to share them via its PowerShare Network.
Transplant patients will benefit
As a transplant center, Massachusetts General carefully evaluates patients to determine whether they meet the requirements for transplant surgery, said Berland. "By the time they arrive, their data may not be there. We are working from insufficient data. The ability to get this information in before the patient actually arrives at the institution -- so the radiologist can read it -- is absolutely crucial to whether this patient will get a liver transplant or not," he said. "We'll get the images and some data, but the images will come in and get in a queue for a radiologist to read it. It might take 24 hours for images to get into the system. It might take another day or so for the images to be read. Then they're just going off the information that was read by an institute without as much experience."
In that scenario, patients who might in fact be eligible for a transplant might be declined simply because radiologists could not review their images and information in time, Berland said. Centralized electronic access, instead of relying on CDs or paper, is more likely to ensure radiologists can see all necessary information prior to patients' appointments, he added.
Radiologists everywhere will benefit from the increased access to national registries and federal regulatory programs that his organization will work to provide via Nuance's Innovation Program, said Mike Tilkin, CIO and executive vice president of the American College of Radiology, in a statement.
"By providing a connectivity framework that leverages tools such as PowerShare, we automate the process of collecting and submitting Physician Quality Reporting System (PQRS) quality measures and other registry data on behalf of radiologists. Also, by integrating our nationally recognized clinical guidance with tools such as PowerScribe, we enhance the reporting process by providing critical information to the radiologist when it is most useful -- in-context and during interpretation. These two programs are a huge step forward for the practice of Imaging 3.0," he said.
The owners of electronic health records aren't necessarily the patients. How much control should they have? Get the new Who Owns Patient Data? issue of InformationWeek Healthcare today.
Never Miss a Beat: Get a snapshot of the issues affecting the IT industry straight to your inbox.
You May Also Like
---