Operational BI: Getting 'Real Time' About Performance
Operational BI: Getting 'Real Time' About Performance
Operational business intelligence is about delivering information to people when and how they need it in the context of business need. Explore the five best practices best-in-class companies are using to drive faster, better decision making and higher customer satisfaction. Companies are trying to improve efficiencies and performance of many day-to-day and real-time activities, such as customer interactions, finance and accounting processes, and activities involving transportation/shipping, sales, manufacturing, inventory management and marketing. Aberdeen research conducted for Smart Decisions: The Role of Key Performance Indicators , published in September 2007, found that Best-in-Class companies are improving their time-to-decision through capabilities, technologies and services that enable faster delivery of mission-critical information to the people who need it, when they need it and how they need it.
This article, which is excerpted from AberdeenGroup's in-depth "Operational BI" report published in December 2007, describes the current and planned initiatives that best-in-class companies are undertaking to improve operational efficiencies and timeliness of actions.
THE 'FLAVORS' OF OPERATIONAL BI
The term "operational BI" has been identified with several terms within various industry and market vernaculars, including "transactional BI, real-time analytics, near-real-time analytics, operational reporting, business activity monitoring" and "decision management." Some of the terms have been coined to differentiate between the timeframes within which data collection, reporting, and analysis occur. Other terms describe differences in the methods and calculations that take place as data is captured, manipulated, and delivered (as detailed in the "Flavors of Operational BI" table at right).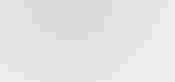 Flavors of Operational BI
Click Image to Enlarge No matter what flavor or definition is used, at the heart of the matter, organizations are beginning to focus their attention on leveraging existing data to enable and optimize daily, hourly, minute-to-minute, or even up-to-the-second actions. While traditional business intelligence solutions continue to address the strategic information needs of decision makers with analysis of historical data, organizations are starting to realize the potential of applying BI technology and approaches to more immediate information. Several new vendors and solutions are marketed and targeted at operational requirements, and are focused on real-time and near-real-time data sources.
Key benefits to end users include the opportunities to:
Manage business activities as they occur, as opposed to waiting for the end of a day, week, or month before gaining access to analytical data and information;
Improve customer relations by responding to their needs more rapidly, and heading off harmful events before the customer is aware, or possibly before they happen;
Increase business efficiency by providing actionable information to line-level knowledge workers in real-time, and automating manual processes to reduce costly, repetitive report creation tasks.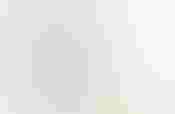 Time to Decision
Click Image to Enlarge Best-in-Class organizations — the companies achieving the highest performance based on survey metrics — have shown that "time-to-decision" (the interval between business activity and action taken) is a key performance metric driving success with operational performance improvement initiatives (see "Companies Experiencing Improvement in Time-to-Decision" chart at right).
Aberdeen's research included additional granularity about the degree to which organizations have achieved improvement in time-to-decision. While most companies have not achieved second-to-second timeframes, Best-in-Class companies have improved their time-to-decision from days-to-hours and from hours-to-minutes.
THE MATURITY CLASS FRAMEWORK
Aberdeen used five key performance criteria in three categories to distinguish the Best-in-Class from Industry Average and Laggard organizations:
Time-to-Decision Performance:
Decrease (in days, hours, minutes, seconds) in time-to-information – measured as the time between business activity and delivery of information to decision-makers over the past 12 months
Decrease (in days, hours, minutes, seconds) in time-to-decision – measured as the time between business activity and decision/action taken over the past 12 months
Customer Satisfaction/Response Performance:
Customer satisfaction Composite Index Result (CIR): combined percentage improvement in customer satisfaction, issue resolution speed, and issue resolution accuracy in past 12 months
Percentage of improvement in customer retention during past 12 months
Operational Process Performance:
Percentage of improvement in system up-time/data access and availability for end-users over the past 12 months
BEST-IN-CLASS STRATEGIES
The predominant pressure driving companies to implement new (or change existing) strategies around operational business intelligence is the improvement of operational efficiencies. This encompasses the desire to alleviate both economic and intangible costs associated with labor and time-intensive actions that occur on a daily, hourly, or moment-to-moment basis. The use of BI and performance management technologies combined with underlying data integration and professional consulting and training services is enabling organizations to develop strategies and capabilities to alleviate this pressure (see "Best-in-Class PACE Framework" at right).

BIC PACE Framework
Click Image to Enlarge While the improvement of operational efficiencies is the top pressure driving organizations, companies are also prioritizing the timeliness and accuracy of business decisions, and the improvement of management's view of operations. These selections indicate that operational BI has a lot to do with internal processes, and less to do with external business pressures.
To address the top pressures, companies are implementing several key strategic initiatives. All companies agree that alignment of KPIs with strategic goals is a key first step. But Best-in-Class organizations depart from the rest of the field in putting a greater emphasis on establishing end-user visibility, and creating an on-going process for review and re-alignment of operational processes. The benefits of continually reviewing and realigning KPIs based on operational performance can be seen in the performance advantages realized by Best-in-Class companies, as described below.
BENCHMARKING REQUIREMENTS FOR SUCCESS
The selection of operational BI solutions and integration with business process and business rules management systems plays a crucial role in the ability to turn these strategies into profit.
The aggregated performance of surveyed companies determined whether they ranked as Best-in-Class, Industry Average, or Laggard. Each class shared characteristics in five key categories: (1) process (the ability to detect and respond to changing conditions without placing additional burdens on the organization); (2) organization (corporate focus and collaboration among stakeholders); (3) knowledge management (contextualizing data and exposing it to key stakeholders); (4) performance management (the ability of the organization to measure the benefits of technology deployment and use the results to improve key processes further); and (5) technology (the selection of appropriate tools and intelligent deployment of those tools).
These characteristics serve as a guideline for best practices, and correlate directly with Best-in-Class performance across the key metrics. Based on the findings of this Competitive Framework and interviews with end users, Aberdeen's analysis reveals that Best-in-Class companies have developed capabilities at levels far above Industry Average and Laggard companies. Specifically, Best-in-Class companies have achieved significantly faster time-to-decision capabilities by succeeding in three areas: automating the delivery of tailored information for individual consumption, managing training and education to build knowledge resources, and understanding the performance metrics that drive process efficiency and improvement. The following provides factual context and a roadmap for how to achieve Best-in-Class performance.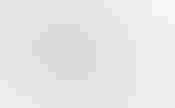 Process Management Capabilities
Click Image to Enlarge Process. Best-in-Class companies are more likely to automate their operational data processing and analysis activities (see "Best-in-Class Process Management Capabilities" chart at right). By letting the data do the work, Best-in-Class organizations are able to arrive at key insights faster, deliver critical information to the right people at the right time, and in 29 percent of cases, produce analysis required for rapid decisions and actions. Many of the companies interviewed are starting to automate actions based on changing operational data. This capability is becoming prevalent within financial services organizations where fluctuations in currency, stock valuations, and key index metrics happen at second and sub-second intervals. Manufacturers are also beginning to deploy technologies that automatically analyze production, yield, waste, and quality control metrics.
Organization. Best-in-Class companies are establishing organizational capabilities at both a corporate culture level and at an individual role-based level. As noted in Aberdeen's July 2007 research, "Delivering Actionable Information to the Enterprise," Best-in-Class companies have consistently shown a greater tendency to build and support a cultural approach toward information delivery and its affect on company performance. Best-in-Class companies are outperforming Industry Average and Laggard organizations with the establishment of both cultural awareness and individual involvement in operational performance. This also supports the leading Best-in-Class strategy of aligning operational KPIs with strategic goals.
Knowledge Management. Building a corporate culture at a high level is not enough to achieve Best-in-Class performance. Best-in-Class companies have also supported this culture with knowledge management activities that provide end-users with the training and resources necessary to attain success. This includes the establishment of a BI center of excellence (or competency center) to continuously steer BI strategies in the right direction, ensure involvement of all affected business units, and drive the creation of training programs designed to meet specific end-user needs.
Performance Management. Operational BI initiatives offer the ability to detect performance changes automatically, and therefore take corrective action before real harm is done. This is particularly important in customer-facing activity. Companies that can detect and act upon performance changes (such as customer satisfaction and response time) are therefore able to identify and solve problems, often before the customer is aware of them.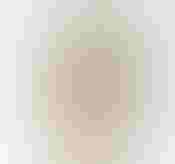 Top Five BIC Capabilities
Click Image to Enlarge Technology. When asked about the nature of the operational BI technology and service enablers currently in use, Best-in-Class companies reported a significant advantage within several categories (see "Top-Five BIC Technology Capabilities," at right). Of the top-five enabling technologies and services, operational forecasting was rated highest. This is important in understanding how Best-in-Class companies are approaching operational BI projects. It is not just the access, calculation, and delivery of data that is important; the ability to forecast operational performance pertains to collecting operational data and using it to predict short-term results. For example, marketers are learning to forecast operational results of online campaigns by using real-time and near real-time data as it becomes available from current campaign activity.
Best-in-Class organizations are planning to drop their reliance on static reporting and Microsoft Excel in favor of a broad range of technology enablement. The planned technology investments, such as automated alert reporting and notification, align with planned capability investments. As companies strive to attain a faster time-to-information and time-to-decision, they are therefore also heavily investing in technologies and services that deliver enhanced automation capability.
Whether a company is trying to move its operational performance from Laggard to Industry Average, or Industry Average to Best-in-Class, AberdeenGroup offers advice on actions will help spur the necessary improvements in Chapter Three of "Operational BI: Getting 'Real-Time' About Performance," which is available as a free download at this link (registration required).
David Hatch, is Research Director, Business Intelligence, at AberdeenGroup. Write him at [email protected].
Never Miss a Beat: Get a snapshot of the issues affecting the IT industry straight to your inbox.
You May Also Like
---