Reimagining Formula 1 Manufacturing to Build a Respiratory Device
Reimagining Formula 1 Manufacturing to Build a Respiratory Device
Here's how the Mercedes Formula 1 engineering team used tech expertise to reverse engineer CPAP breathing aid devices in response to COVID-19.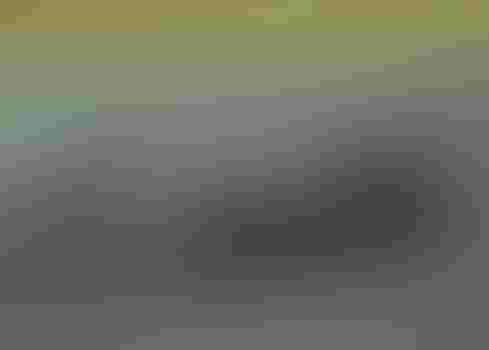 Information from real-time data streams drives nearly every aspect of Formula 1 racing and informs the core skills of the F1 industry -- from rapid design and prototype manufacture to testing and skilled assembly.
F1 loves a deadline -- you're either ready by race time or you lose the race. As the coronavirus took hold in early March of 2020, it was showtime -- a call to arms for the F1 community to harness its know-how and band together with the British government to support the manufacture of respiratory devices in an effort called Project Pitlane.
With the Australian Grand Prix canceled, we wasted no time. As part of the initiative, the Mercedes-AMG High Performance Powertrains team entered into a partnership with University College London to reverse engineer a Continuous Positive Airway Pressure (CPAP) breathing aid device for COVID-19 patients -- gaining regulatory approval, improving the existing model and manufacturing 10,000 life-saving CPAP devices for the National Health Service in no time flat.
Following are four insights along that journey from mid-March to mid-April -- about making something different using your existing skills and infrastructure, and about standing up an urgent collaboration across teams inside and outside an organization.
A race to 'go' time. If ever there was a test of our ability to get something done quickly that's never been done before, this was it. Normally, Mercedes-AMG HPP designs and manufactures engines and powertrains for Formula One, Formula E and high-performance hybrid road cars. To be able to manufacture 10,000 CPAP devices fast, the entire technology center was repurposed. Machines used to build components for F1 engines were re-programmed to build the CPAP device.
There are about 24 components in the breathing aid we made, compared to more than 25,000 in a full power unit that races in a Formula One car. But we used exactly the same ISO 9,001 process for guaranteeing every part.
It took the project group less than 100 hours from first discussions about the concept to complete the design, production, and testing of the first prototype. Overall, it took just four weeks from the initial meeting until all 10,000 devices for the NHS were manufactured at the Mercedes-AMG HPP technology center in Brixworth, UK. It's a testament to teamwork and to the humility we practice every day.
The mindset of engineers. The key message from University College was to re-engineer an existing device, so we could go fast and gain medical approval quickly rather than be "clever."
Formula 1 has an extreme culture of engineering in terms of both solutions and time scales, so the fit with the UCL team was perfect.  Assessing the need based on the experience of Italy, where they were already in use for COVID patients, the team concluded it would need to make a thousand units a day to really have an impact in UK hospital settings as the virus took hold.
As curious engineers often do, the team started simply with a Google search and turned up a service manual and then a device to buy on eBay, using a CT scan to see inside details and dimensions.  Operations Director Richard Stevens and his team assessed every single aspect of the business to steer our approach. The main body and a couple of other parts were made at our Brixworth plant. The rest came from specialist suppliers.
Robots carried the devices from the sub assembly area down to the test area and from there to the dispatch area. In total, a dozen engineers worked on it from the design stage through to the development and testing stage. When it came time for manufacture and assembly, we had about 200 people from around the business working in three shifts around the clock.
Relationships are everything. We were proud to be part of an established ecosystem of partnerships spanning engineers, health care, and industry ready to be mobilized in times of need. The Mercedes HPP team and engineers and clinicians from University College worked together round the clock at UCL's engineering hub. A small life sciences manufacturing company called Oxford Optronix also jumped in, retooling its facility to develop and crank out several thousand bedside monitoring systems for our CPAP device. In F1 racing, the best driver in the best machine wins. And 'best machine' means best technology. The best drivers can only perform if they have fast, efficient access to reliable data. Our technology partners like Pure Storage, Crowdstrike and Tibco were a critical part of our own network that we brought to this effort. Working with Pure Storage on the data side, for example, has been an absolute performance advantage. It's all about speed of data and the right way of accessing information for us, whether on the track or at the factory.
Paying it forward with a downloadable toolkit. In addition to the massive production effort, the initiative also made the design and manufacturing information available to download at no cost. So far, nearly 2,000 organizations from 105 countries have done so. The licensed package includes not only the designs, but also specifies materials, tools, and the kit used in the rapid prototyping process, as well as the fabrication time for each part. The idea was that making the design and manufacturing specifications openly available would allow companies around the world to produce these devices at speed and at scale to support COVID-19 response.
Looking back on the effort, our racing mentality helped prepare us for this challenge, but we'll remain forever humbled by the breadth and speed of how this collaboration came together.

Ben Hodgkinson is Head of Mechanical Engineering at Mercedes-AMG High Performance Powertrains. He has been with the company since 2001, serving in various engineering and development positions. Prior to this, Ben earned a master's degree from University College London in Mechanical Engineering.
Never Miss a Beat: Get a snapshot of the issues affecting the IT industry straight to your inbox.
You May Also Like
---