TD Bank's Social Strategy: Start Small, Think Big
TD Bank's Social Strategy: Start Small, Think Big
The bank's ambitious enterprise social networking plans started with a simple initiative that has already boosted productivity dramatically.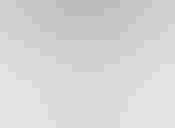 10 Cool Social Media Monitoring Tools
Slideshow: 10 Cool Social Media Monitoring Tools (click image for larger view and for slideshow)
TD Bank's Wendy Arnott was in the keynote stage spotlight at Lotusphere this week as a social business champion undertaking an ambitious deployment of IBM Connections, but the roots of those ambitions go back to long before the bank went shopping for enterprise social networking software.
TD Bank has committed to "weaving social into everything we do and how we do it," said Arnott, whose job as vice president of social media and digital communications was created specifically around that vision. IBM Connections, the social software IBM is positioning as its next-generation collaboration environment beyond Lotus Notes, will be the technical foundation. Yet TD Bank's initiative started much more simply.
An online conversation started by a junior teller demonstrated the potential of using social media within the company. This led to an idea that is now "expected to represent our biggest single productivity improvement in the coming year," Arnott said.
Headquartered in Canada, where it is also known as Toronto-Dominion Bank, TD Bank is the sixth largest bank in North America, with 85,000 employees. TD Bank has embraced transparency as a core value, which is one of the reasons it believes an internal social network that is open to all employees can help it become a better bank, Arnott said.
[ How do you succeed in social business? See What Enterprise Social Success Stories Have In Common. ]
"We started with some very basic social tools," Arnott said, such as the ability for employees to comment on corporate communications rather than passively consuming them. "As a result, management learned not to be afraid of that, but rather to embrace it."
In particular, that early experiment showed that employees would take the time to share their ideas about how TD Bank could improve the way it does business. For example, an article asking about bank workers' biggest frustrations prompted one teller to suggest that a paper-based enrollment process could be handled much more efficiently online. Hundreds of other employees quickly voiced their agreement and added their ideas about how it should be done.
"The idea had come up before, but until social [networking] amplified it, it was not a priority," Arnott said. Once management saw how unanimous employee sentiment was in favor of the change, it became a priority. Actually getting the signup form online has taken a couple of years, and it's only happening now. Still, the fact that social interaction led to this product idea is a powerful example, Arnott said. "It got us thinking, there must be hundreds of other things that we could be doing better and that we can fix. We started asking, how can we go big with this?"
At around the same time, public social networking sites were growing in prominence and the bank was trying to figure out its social media marketing and customer service strategies. In banking and financial services, engagement with customers through social media is complicated by regulations that require tracking of anything that might be considered financial advice. So far, the bank has empowered a team about 20 customer service representatives to respond to customer questions and complaints on public social media sites, with all communications carefully monitored and archived for compliance review.
One other rationale that emerged for supporting an internal social network was to give employees practice handling business communications through social media, Arnott said. That way, if regulations eventually allow the broader population of employees to engage more freely in social media on behalf of the bank, they will be better prepared.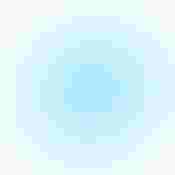 10 Smart Enterprise Uses For Twitter
10 Smart Enterprise Uses For Twitter (click image for larger view and for slideshow)
TD Bank CIO Glenda Crisp said she started with a list of 20 enterprise social software candidates and quickly narrowed it to the four most likely suspects. IBM emerged as the only choice that met all the bank's business and technology requirements, she said. "There were no gaps, which was not true of some of the others," she said.
The bank is still only a few months into the deployment of the technology, which began with a pilot project in August, rolled out across Canadian locations in two waves last year, and is planned to be completed in the U.S. by the end of the month.
The major technical challenge has been identity management, which is critical to a system built around employee profiles. Crisp wanted to deliver a single sign-on across Connections, content management systems, and other corporate applications, but the bank had multiple sources of profile data "and that's been further complicated by our U.S. acquisitions," she said.
While Crisp's team worked on a more permanent solution to consolidate identity systems, they also put in place a temporary work-around to allow Connections to launch on schedule, she said. Meanwhile, the IT team has made great progress at unifying content management systems but is still working on providing unified search for corporate information, based on the Google Search Appliance. The goal is a common experience for searching for both content and employee profiles. SharePoint integration is on the to-do list, but is not yet complete. There are also plans for a WebSphere portal implementation that will include Connections components on each employee's personalized page.
Some of the features IBM is previewing in next release of Connections, such as the ability to embed apps in a social activity stream, will open up even more opportunities for integration with the social framework, Crisp said.
While Crisp addressed the technical challenges, Arnott had to maintain management's commitment to the project by addressing the risks of a move to social media communications head-on. "In my team, we have a saying: you need to believe in the value, not in the problem," she said.
When she scrutinized the objections she encountered and the risks that others identified, she was able to show that "many were existing risks, or just fear of the unknown," Arnott said. Once she eliminated those, the project team identified "a handful of real risks that we could focus on addressing," she said. "This is a transformational change that will rock the boat. You can expect resistance." On the other hand, many employees will want the social network and the sense of engagement in the business it can provide. They will help champion the initiative, with a little encouragement, she said.
In the end, Arnott said fears of what could go wrong with an enterprise social network are misplaced. "We trust employees to talk to thousands of customers, in person or over the phone, every day. With this, we're just letting them talk to each other."
Follow David F. Carr on Twitter @davidfcarr. The BrainYard is @thebyard.
The Enterprise Connect conference program covers the full range of platforms, services, and applications that comprise modern communications and collaboration systems. It happens March 25-29 in Orlando, Fla. Find out more.
Never Miss a Beat: Get a snapshot of the issues affecting the IT industry straight to your inbox.
You May Also Like
---