Tech Glitches Trip Obamacare Exchange Launches
Tech Glitches Trip Obamacare Exchange Launches
Several state health insurance exchanges say their websites might not be 100% functional on Oct. 1 launch date because of bugs that incorrectly calculate policy prices, among other problems.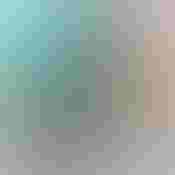 8 Wearable Tech Devices To Watch
8 Wearable Tech Devices To Watch(click image for larger view and for slideshow)
As online applications, the health insurance exchanges established under the Affordable Care Act will leave something to be desired in at least some states when they start enrolling consumers on Oct. 1.
The Obama administration has been able to claim some good news this week, releasing an analysis showing that the strategy of creating a competitive market to drive down prices for individual health insurance seems to be working. However, technical problems with the websites created by the states or supported by the federal government mean they might not be capable of quoting accurate prices in some cases.
The exchanges, also known as health insurance marketplaces, are meant to make affordable health insurance available to the self-employed, to those who do not get insurance through their employers, and to small businesses. Like travel websites, they are supposed to be able to match consumer requirements against all available offerings and display a ranked ordering of the most affordable plans.
Last week, The Wall Street Journal reported that the cost calculator component of the software developed by the consulting firm CGI under contract with the federal government was spitting out incorrect results. Although the exchanges were envisioned under the law as being state-based, the federal government will operate the supporting online services in whole or in part for 36 states.
[ Are hospitals ready for the Oct. 1 launch of health insurance exchanges? Read State Insurance Exchanges: Hospital IT's Next Challenge. ]
Of the 14 states who plan to field their own software, Oregon has already announced that it will have to delay the launch of online services while bug fixing continues, although it will begin offline enrollment in the meantime. In Colorado and the District of Columbia, online enrollment will launch with limited functionality because of glitches in software for calculating eligibility for tax credits to offset the cost of insurance. In other words, consumers eager to secure a subsidized plan at the best price will have to check their options offline or wait until the online applications are fixed. These are just the glitches that have come to light in advance of the launch of the exchanges. There probably will be more when the health pricing websites go live. However, consumers should not panic if they can't enroll on Oct. 1; plans purchased through the exchanges won't go into effect until January. Dan Diamond, managing editor at healthcare consultancy The Advisory Board Company, noted that consumers who are desperate to secure health insurance and haven't been able to do so any other way likely will be persistent, despite bumps they might encounter on Oct. 1.
"Overwhelmingly, the Americans who will be shopping through the exchanges this fall are the ones who have pined for this moment for months, if not years: The chronically ill who wanted coverage but couldn't get it, or the low-income Americans who couldn't afford it. They likely won't be deterred by a few software glitches," he said.
The prices consumers will be able to get through the exchanges are looking better than originally expected, according to an government analysis released this week, although it's probably built around best case scenarios.
As quoted in The New York Times, President Obama bragged that, "I can tell you right now that in many states across the country, if you're, say, a 27-year-old young woman, don't have health insurance, you get on that exchange, you're going to be able to purchase high-quality health insurance for less than the cost of your cellphone bill." This was at a health care forum in New York City where he appeared with former President Bill Clinton.
The actual prices vary from state to state, but the reported prices are better than earlier estimates, and more than 95% of consumers will be able to choose from two or more health plans for which they are eligible. The analysis is based on states where the federal government is directly involved in running the exchanges, where on average 53 qualified health plans are participating.
To make plans more comparable in an exchange, the government has imposed a marketplace structure that includes plans categorized as bronze, silver, gold and platinum, from cheapest and least comprehensive to most expensive and all-encompassing. The analysis released by the U.S. Department of Health and Human Services focused on pricing for the second cheapest plan, the silver option, which covers about 70% of projected medical costs for a typical consumer. That average premium for an individual will be about $328, according to the report. That's the average cost of the lowest-priced plan, and the effective price would be lower for those who qualify for tax credits.
Now, if the exchanges can just get in shape to calculate those prices correctly.
Follow David F. Carr on Twitter @davidfcarr or Google+. His book Social Collaboration For Dummies is scheduled for release in October 2013.
Never Miss a Beat: Get a snapshot of the issues affecting the IT industry straight to your inbox.
You May Also Like
---