Town of Cary Embraces the IoT to Serve Citizens
Town of Cary Embraces the IoT to Serve Citizens
Alexa, Waze, apps. Citizens are getting more tech savvy and city governments are struggling to keep up. North Carolina's Town of Cary has an award-winning strategy, though. We reveal what that is.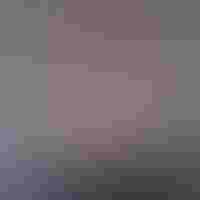 Tech-enabled lifestyles are evolving from traditional asynchronous tech to real-time, interactive tech. With voice interfaces such as Alexa, Siri and Cortana on the rise, average citizens are moving into a new age in which thoughts, words and outcomes occur almost simultaneously.
North Carolina's Town of Cary recognizes this trend and is embracing it. As a result, the municipality is saving time and money, and its citizens are benefitting from a more responsive government.
"[There are] a lot of high tech companies here and people who work in high tech expect technology usage from their government," said Lori Bush, mayor pro tem at the Town of Cary and technical lead at Learning@Cisco. "Our goal is to deepen engagement with our citizens by reaching where they are."
Using what's in place versus building an app
Cities across the U.S. have spent a lot of money building apps for use by their citizens and employees. Cary is using existing technology, including Alexa and Waze, instead of building an app, so Cary citizens can get the information they need, when they need it, using the apps and technology they already use.
"It's a seamless conversation between the municipal government and the way you live your life every day," said Nicole Raimundo, the Town of Carey's CIO.
For example, patients (and parents of minor patients) across the U.S. now receive text messages reminding them of doctors' and dentists' appointments. Cary is providing a similar service to notify citizens about such issues as upcoming building inspections, water usage, and the likely failure of water heaters based on water leaks.
"We'd rather reach them through the devices in their pockets or in their homes rather than forcing them to drive to town hall or look something up on a website," said Bush. "Everyone is already using other tools, and to be frank, it's cheaper for us to use those than to create an app."
Using existing technologies also helps Cary assist its citizens after hours. For example, it's using Text 311 two-way text messaging capabilities for a pilot program now underway at a couple of dog parks. If a citizen's dog park pass doesn't work, the citizen can simply send a text about the issue rather than trying to figure out whom to call. Meanwhile, Text 311 opens a case work order in the backend system.
"The innovative people in Nicole's organization are constantly trying to find new ways to be more proactive and more effective with less," said Bush. "We also get feedback from our Information Services Advisory Board, which is a group of citizens who provide us with constant feedback and ideas about what they use and how they like to get information."

Nicole Raimundo
Cary's town hall campus doubles as a smart cities testing lab to ensure new technologies work as expected. In fact, Raimundo was named Public Sector CIO of the Year by the North Carolina Technology Association in 2016, based on Cary's smart campus.
Gearing up for the future
Cary is moving toward a platform strategy that centers on the major platforms, not the least of which is Salesforce. Right now, Cary uses Salesforce for internal collaboration, and for tracking and managing public works requests and related work orders.  In the future, it will move parks and recreation, as well as inspection and permits processes into Salesforce.
"The more that we roll out [our platform strategy], the more we're able to get rid of all of these disparate systems that our limited staff has to manage," said Raimundo.
Importantly, the platform strategy enables Cary to evolve as technology evolves, via API integration. For example, trash cans send alerts when they are full. Similarly, malfunctioning traffic lights could send automatic alerts that simultaneously notify the traffic department, initiate a work order and dispatch a police officer.
"A lot of manual stuff we used to do behind the scenes is now gone," said Raimundo. "Now it happens automagically."
Learn more about Cary's smart city strategy at Interop
Bush and Raimundo will be presenting a session at Interop ITX in Las Vegas entitled, "Bringing Alexa & Waze to Government Digital Transformation" on Wednesday, May 2, at 4:00 p.m. You can hear about Cary's unique innovations, including the Amazon Alexa skills it created, as well as the town's uses of Waze and text messaging.

Never Miss a Beat: Get a snapshot of the issues affecting the IT industry straight to your inbox.
You May Also Like
---