Universities Create Their Own Social Networks For Students
Universities Create Their Own Social Networks For Students
Facebook goes only so far. Some universities are using enterprise social networks to recruit, engage and retain students.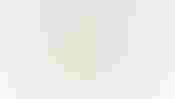 7 Ways To Create E-Portfolios
7 Ways To Create E-Portfolios(click image for larger view)
To apply to the Milwaukee School of Engineering (MSOE), you have to do it online, and the first step is signing up for MSOE Bridge, the school's own social network.
MSOE is one of a handful of learning institutions that has decided engaging with students through social media requires more than just a Facebook page and a Twitter account. These universities are creating their own social networks centered on the student experience, with many of them at least building toward covering the span from prospective student to accepted student, enrolled student and alumnus.
MSOE started with admissions because that was one of its areas of greatest concern at the start of the project, according to Dana Grennier, director of digital marketing at the school. Of particular concern was the drop off between acceptance and enrollment, when keeping in touch seemed to be a particular challenge, she said in an interview. "Students weren't at home when we were calling, and they weren't responding to emails like they used to."
Grennier was working in the admissions office when the original directive came down to "go be social," on the theory that social media would be a better way of connecting with students. The admissions office set up Facebook pages, "but we really didn't know what to do with them or how to manage them appropriately," she said. After getting authorization to seek consulting help, she pulled in the agency 7Summits, which suggested MSOE create a tighter connection with applicants by fielding its own social network. Facebook would still be used for marketing and streamlined site registration and login, using Facebook Connect for social sign on.
One of the significant payoffs from the MSOE Bridge implementation was that keeping students engaged from the application phase onward produced an 8% improvement in the number of accepted students who actually enrolled at the school. The site launched in November 2011, and the retention rate from acceptance to deposit rose from 30% to 38% with the incoming class of 2012.
"When they get to campus, what we've seen is they feel really connected. That's what we wanted. We wanted them to feel part of MSOE before they ever set foot on campus," Grennier said. The community allows prospective students to connect with each other and communicate privately with their admissions counselors. Some current students also participate by acting as campus ambassadors.
[ For the origin of the transparent hand, read Udacity: Creating A More Engaging MOOC. ]
The social software is integrated with the university enterprise systems for submission of applications and tracking of admission status.
Grennier and James Davidson, one of the consultants from 7Summits, presented at an ACT Enrollment Planners conference in July, citing as additional results:
-- A 30% productivity improvement for admission counselors, who spent less time chasing students and more time interacting with them.
-- A near-doubling of the enrollment in electrical engineering.
-- A 2013 application goal reached nine months early, and acceptance goal reached five months ahead of schedule.
These results were achieved on a WordPress website using the BuddyPress plug-in and additional customizations. WordPress is open source software for blogging and Web content management, which can be customized with plug-ins (to change its default behavior) and themes (to change its appearance). This year, MSOE has been developing a new version based on Jive Software's platform for social communities, which will also have a broader mission to serve current students and alumni, as well as incoming students. That's scheduled to launch at the end of the month, about a week before students return for the fall term.
Jive has played a role in a number of other higher education social networks, including the University of Phoenix's Phoenix Connect, which claims a half-million registered members, 40% of whom are active participants every month.
One of our new InformationWeek Social Business columnists, Kristen Corpolongo of Northwestern University, is also working on a Jive implementation for alumni, currently in beta testing, and Northwestern's School of Education has fielded a live community using the cloud edition of Jive's software. Corpolongo says the more ambitious social network she has in the works will run in a dedicated hosting environment so she can customize it more to the university's requirements.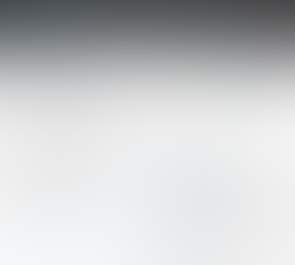 Penn Foster Community
Penn Foster's student community runs on a customized instance of Jive.
Another example is Penn Foster, which offers a Jive-based social community to students in its online education programs (a mix of college, job training and high school equivalency courses).
Jive doesn't have a complete monopoly in education social networks. Back in January, I met with Simon Vaughan, deputy IT director at the U.K.'s Cardiff University, who spoke at the IBM Connect conference about a side project developing the SocialStudent website in partnership with a consulting firm. SocialStudent is based on IBM Connections, which (like Jive) is a broad-based social collaboration platform that includes tools for managing blogs and wikis in addition to discussion groups and social activity streams. Vaughan said he is leaving his university post to work full time on the site, meant to be a prepackaged academic social network that universities can subscribe to. The site has some pilot users and others in the sales pipeline in the U.K. and is preparing to launch a U.S. version of the site, he said. Meanwhile, Jive partner 7Summits is working with Penn Foster, MSOE, and other universities, and has been developing social software for universities as one of its specialties. The vision is that students entering the university are personally social on Facebook, while students leaving the university are professionally social on LinkedIn, but in between they need space to be "academically social," 7Summits CEO Paul Stillmank said. Some schools have built social communities for admissions and others for alumni, but the ideal social experience would span that whole range, he said. "That's the bigger enchilada not everyone bites off."
MSOE has an appetite for it, planning to also create communities for faculty and staff with the re-launch of its social site.
7Summits' Davidson, VP for digital and community strategy, said MSOE initially didn't have the budget for a Jive solution and BuddyPress worked as "a good niche solution for the admissions website," based on free open source software. But once MSOE's executive leaders saw the value and wanted to go further, "there was only one logical solution for that, and that was Jive," he said.
MSOE actually won't be leaving WordPress behind entirely because 7Summits markets a packaged integration of Jive and WordPress for customers that want to combine the best of the two, which will be part of the solution. The integration simplifies the management of the public pages of a website, using WordPress as a simple and familiar content management system, functioning as a plug-in to Jive, which then manages social features of the site, Stillmank said.
Grennier said she is proud of the existing MSOE website but had started to chafe at its limitations. Although WordPress is highly extensible, every new feature request led to a new programming project and many proved impractical to pursue. Many of the features she has been wishing for are built in with Jive, so "it will be nice to have a lot of the things we've been waiting for," she said.
Penn Foster is one school that has implemented the kind of full-fledged Jive community MSOE is building toward. Like MSOE Bridge, the Penn Foster Community is open to prospective as well as current students, allowing those who are considering attending classes to mingle with those who are. Penn Foster puts even more emphasis on supporting its current students and keeping them in the program, said Erin Connors, the school's director of creative and community design. While some adult learners come in with a definite plan and march straight through the school's self-paced courses, "others are a lot more high touch" and benefit from a supportive online community, she said.
Browsing the community, I could see that dynamic at work with a busy mom enrolled in the school's vocational program for medical coding, who bemoaned having "failed miserably another exam." She was on the verge of dropping out or switching to someone else, she wrote. "No matter how much instructional help I have received, I still bomb every single exam. An F every time." A little more than an hour later, a faculty member jumped in with a post saying that, although he wasn't her instructor, he had checked her student records and could see that she was doing well overall and ought to be able to get past this rough patch.
Someone else jumped in to assure the student that she was not alone in finding the program challenging but should stick with it. Finally, an instructor from the medical program spoke up to say the student was just a couple of digits off in several of her answers and ought to make another pass at the multiple choice section of the exam. "You are an intelligent woman. Take a deep breath," she wrote. "It's just a bad day, with a bad exam score, not a bad life. You need to find the courage at the end of the day to say, 'I will try again tomorrow.' Don't abandon the ship yet. I think you have some fight left in you."
Elsewhere on the site, students were encouraging each other to keep making progress, or congratulating each other on finishing a program. When I posted in a public area asking students how they used the site, I heard from several who said it helped them stay on track and get answers to their questions. Lisa Sweet, an Ohio woman studying in the high school program, said she visits the community regularly for webinars, Penn Foster TV programs, discussion groups and advice on finding a job. "I can't find a day where I am bored or never interested," she wrote.
In addition to hosting general discussions, Penn Foster's Jive implementation is integrated with the school's custom learning management system (LMS). The LMS integration allows faculty, staff and an online community manager to distinguish between enrolled students and other members. Students can also use the same password for both their online courses and the related community, and the LMS presents students with pointers to the social discussion groups corresponding to their course of study.
At MSOE, Grennier said she looks forward to involving the campus community more broadly, starting by adding current students, with communities for faculty, staff and alumni to be added later. Actually, those constituencies will be welcome to join at their own pace, but MSOE has a phased plan for marketing to the different audiences. It will start by adding current students and continuing to emphasize prospective students and those who are admitted or not yet enrolled.
Initially, the social software project faced skepticism from faculty and staff, but lately that's started to change. "It wasn't until we could demonstrate success that we started to get people asking to join," Grennier said. "Of course, now I'm telling them, just wait a couple of weeks and you can join the new site."
Follow David F. Carr at @davidfcarr or Google+, along with @IWKEducation.
Never Miss a Beat: Get a snapshot of the issues affecting the IT industry straight to your inbox.
You May Also Like
---