Vaccine Passports Pave the Road to the New Normal
Vaccine Passports Pave the Road to the New Normal
With COVID-19 vaccines being rolled out globally, digital vaccine immunity certificates hold great promise for helping us reach a post-pandemic normal.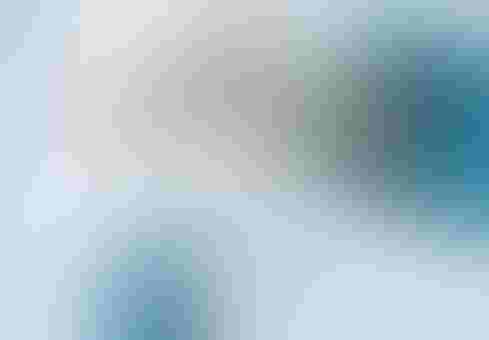 Image: rangizzz - stock.adobe.com
With COVID-19 vaccines being rolled out in regions globally, the race for applying solutions to aid in the "return to normal" is in full swing. Yet at the current pace, it will take years to fully immunize the planet against the virus. Given the long-term reality of living within a pandemic, the public and private sectors are forging ahead to create a source of record indicating a person's COVID-19 immunity.
Digital vaccine immunity certificates, or "vaccine passports," are an emerging technology that holds great promise for documenting whether an individual carries COVID-19 antibodies. However, obstacles also stand in the way of wide-scale adoption. Here's what business leaders need to know about digital vaccine certifications and the questions that must be answered before they can use this technology to pave the way to the new normal.
What is a digital vaccine passport?
The idea of a vaccine passport is not a new one. The World Health Organization (WHO) first established certification standards in 1933 and has issued paper medical passports ever since. They are known as "yellow cards" for the yellow fever immunizations required for entry to many regions. This documentation is not limited to travel; employers in some industries (e.g., healthcare) have required that employees submit vaccination status for diseases such as measles and rubella, and schools have required immunization documentation for years.
Now, organizations are forging ahead on digital solutions as a fast and scalable version of this documentation in order to reopen economies and travel routes. In mid-January, a coalition of large tech and health companies launched the Vaccine Credential Initiative to create a system for storing and retrieving digital records of vaccinations. In the same time frame, the WHO launched a digital health working group to develop a framework and standards for a smart digital vaccine certificate for yellow fever and COVID-19, paving the way to add other vaccines later.
Meanwhile, airlines have already been getting on board with solution trials. Qantas has said that proof of vaccination will be required to take a seat on one of its planes, while United and Cathay Pacific began a pilot project in October 2020 on select routes using CommonPass -- a QR code that contains COVID-19 testing and vaccination data.
These high-profile efforts increase the potential that vaccine passports will become a reality, even as important questions remain, including the technology vaccine passports will use, the source and verification of data and definitions of immunity among them.
The uncertainties of vaccine passports
As these vaccine passports become more developed and used at scale, many business leaders are considering them as part of a return to work plan. However, it's important to understand some of the significant uncertainties surrounding this emerging technology. Key questions that vaccine passport developers are looking to answer include:
Standardization. Who will set the standards? Will there be multiple standards worldwide? How is immunity defined?

Use. How will the certificates be used? For travel? Work? Entertainment? Will the uses pass legal scrutiny?

Acceptance. Who will accept certificates? If there are multiple certificates, will some be accepted more widely than others?

Buy-in. Will people use the certificates? Will certificates have the support of governments?

Equity. Can people access and manage their digital information? Will certificates create social stigmas or exacerbate the digital divide?

Governance. Who will oversee the systems and data? How will privacy be protected? How will forgery be identified and combatted?

Usefulness. Will certificates go out-of-date if vaccines don't provide long-term immunity? Will certificates need immunity information for multiple strains? Will different groups exhibit different levels of vaccine effectiveness?

Verification. How will people with immunity be verified? Who will have access to immunization records? How will that data be confirmed as accurate?

Infrastructure. Can existing systems handle the data and security needs of digital certificates? Can these systems be integrated and offer interoperability?

Unintended consequences. Will digital certificates create greater distrust of vaccines? Will it create extra steps for vaccination? Will people be incentivized to get infected to get a certificate?
Fortunately, organizations don't have to wait for answers to all of these questions to begin considering if and how they will use vaccine passports. As the answers become clearer over time, they will be critical for helping leaders determine later use case scenarios. 
What society needs to achieve wide-scale use
For a digital vaccine passport solution to work, it must be widely adopted. Given the above challenges, organizational leaders considering using vaccine passports must buy in to governance frameworks that allow for the acquisition, equity, verification and sharing of immunization data.
At a high-level, a digital vaccine passport must enable consent-based COVID-19 vaccination records to be accessed in a secure, verifiable, and privacy-preserving way. It must work across organizational and jurisdictional boundaries and be built on international standards and in a secure, decentralized infrastructure. Data standardization, in terms of what data is acquired, how it's formatted and how it's exchanged, is critical.
One important consideration for organizational leaders thinking about utilizing vaccine passports as part of the return to work is that it could scare some people away from seeking a vaccine: They may have concerns over privacy or simply not want to bother with the extra steps involved. Consequently, employers and authorities should give special consideration to policies and education surrounding this technology.
While many questions remain about vaccine passports, the outlook appears promising. Data-driven applications have already provided significant aid in addressing the pressing, global scenarios spurred by the pandemic. By understanding the current vaccine passport landscape, executive leaders can start planning now for other newer scenarios that could emerge in coming months and years -- return to work, travel requirements, and more. Investigating this technology in the near-term will enable organizations to alter plans and strategies based on new COVID-19-related information over time and stand prepared to leverage this solution in paving the road to the new normal.

Donna Medeiros is a Senior Research Director with Gartner, Inc. She covers the utilization of data and analytics needed for digital transformation and the strategies, policies and processes to empower organizations and agencies to be successful in driving change.
Never Miss a Beat: Get a snapshot of the issues affecting the IT industry straight to your inbox.
You May Also Like
---