What Patients Will Share To Improve Care
What Patients Will Share To Improve Care
Surveys show chronically ill patients and the general population are both willing to share personal information to help improve quality of care.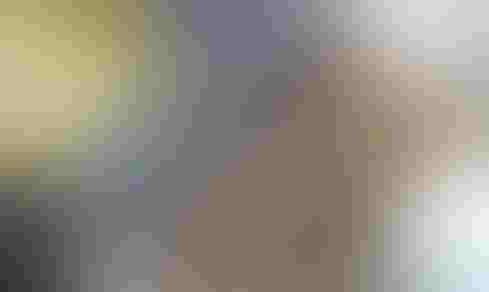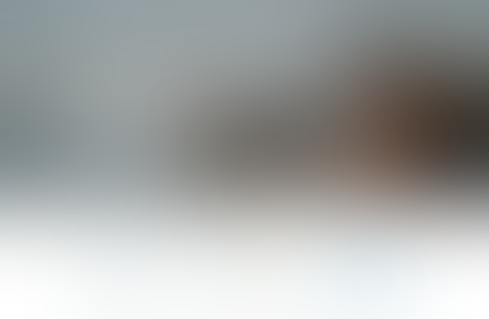 8 Healthcare Startups Catch Fire
8 Healthcare Startups Catch Fire (Click image for larger view and for slideshow.)
A survey of patients with chronic conditions showed that most are willing to share their health information with physicians, other patients, researchers, and drug companies to improve the quality and safety of care. In this respect, a second survey revealed, their attitudes are not too different from those of the general population.
The two polls were conducted by PatientsLikeMe (PLM), a social network for patients with medical conditions, and Consumer Reports National Testing and Research Center. PLM surveyed its own members, and Consumer Reports polled a group of consumers that more closely represented the US population. The results of both surveys were reported in an Institute of Medicine (IOM) discussion paper.
The PatientsLikeMe survey showed that people with chronic conditions are willing to share their health information if it could help others. Of respondents, 94% would be willing to share to help doctors improve care; 94% would be willing to help other patients like them; and 92% would be willing to share to help researchers learn more about their disease.
[Is sharing health information about to become as simple as shopping on Amazon? Read Free The Data: APIs Boost Health Information Exchange.]
A full 94% of the PLM respondents believe that their health data should be used to improve the care of future patients who may have the same or a similar condition. In comparison, 90% of the Consumer Reports respondents support that view.
Similarly, about 63% of people polled by Consumer Reports said their health data is currently being used to improve the care of future patients with the same condition. Of the PLM respondents, 59% said that of health data collected outside of the social network, and 91% said it was true for data collected on the PLM site.
Asked if their healthcare providers worked as a team to coordinate their healthcare and share information about their health, 70% of the Consumer Report cohort and 63% of the PLM sample agreed with that statement.
Sally Okun, a coauthor of the paper and PLM's vice president of advocacy, policy and public safety, said she was surprised by the fact that these findings were so similar for PLM members and a cohort approximating the general population. However, she pointed out, about 40% of the Consumer Reports group had at least one chronic condition, which could help explain the similarity in their attitudes.
There were a couple of surprises in the responses to questions that were asked only of PLM members. For one thing, more respondents believe that their data should be used to help drug companies make safer and more effective products (84%) than thought that it should be used to help public health agencies improve population health (81%) or improve the health of the community (77%). Okun explained that was probably because chronically ill respondents can see a more tangible benefit in better drugs than in community health, although the latter encompasses the detection and prevention of infectious disease outbreaks.
Another notable finding is that only 52% of PLM members share any health information outside of the network, and only 29% share it with spouses or partners. In Okun's view, that may be because PLM is regarded as a safe place in which to exchange notes with other patients in a non-judgmental way. Spouses or other family members, she said, might be more judgmental.
The survey results also showed a recognition that sharing data could carry risk: 76% of respondents said they believe that their personal health information could be used without their knowledge; 72% said it could be used to deny them health benefits; and 66% said it could be used to deny them job opportunities.
Why would they be willing to share this information in such a risky environment? "These people are already living with chronic conditions every day and they know the practical risk of data sharing, but they're willing to take that risk because of the outcomes they perceive as valuable to them," Okun replied.
The IOM discussion paper suggested that 48% of PLM members did not share their data outside the site because of their concern that it might be compromised. Even on social networking sites, the report noted, health information might not be legally protected against misuse or discrimination against the individuals it belongs to.
Okun said that it was much more likely that data might be misused in a network like Facebook than in one such as PatientsLikeMe. "We take great pains to protect that data in every way we can. When we use it for research purposes, we de-identify patients. Also, we have sophisticated algorithms so that in the event that any security breach seems to be occurring, we know that right away."
Healthcare IT priorities have remained remarkably consistent year over year among respondents to our InformationWeek 2013 Healthcare IT Priorities Survey, even as we see rapid change in the industry overall. Our take is that many healthcare IT pros are up to their necks in alligators and have lost sight of their initial objective: Drain the swamp. Download the Healthcare IT Priorities Survey report today. (Free registration required.)
Never Miss a Beat: Get a snapshot of the issues affecting the IT industry straight to your inbox.
You May Also Like
---