What You Need to Know About Cloud-Native Fintech
What You Need to Know About Cloud-Native Fintech
Interop will provide IT professionals with a glimpse into how cloud, AI and other tech concepts are reshaping financial technology.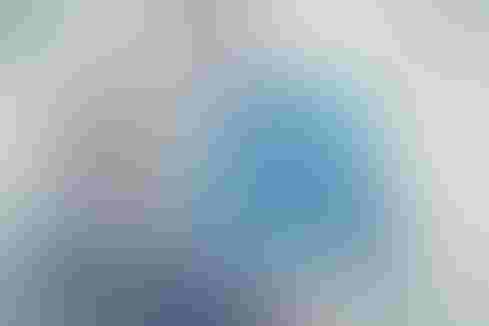 Image: Mikko Lemola - stock.adobe.com
Financial technology (FinTech) is an area of increasing interest, as evidenced by venture funding, media coverage, and the entrée of large companies and governments into the space. Indeed, finance and technology bind consumers and businesses, and even countries to each other in ways unprecedented in earlier eras. As such they have captured the attention of investors and consumers alike. Financial services and products leverage technology more profoundly and in a more thorough fashion than almost any other industry. The increased focus on fintech is thus warranted and, in this author's opinion, is not just another example of "Valley hype."
Some years ago, I had the opportunity to talk to the CIO of one of the largest financial institutions in the country. He suggested to me an important insight; that financial "products" and "services" are largely "virtual" or, basically, creations of IT. Furthermore, he suggested presciently, a new wave of products and services would arise as manipulations of streams of data. I was young and in awe, but I still consider these words as I look at fintech companies to invest in, recommend, support, and advise.
Three concepts that have animated this thinking recently are: artificial intelligence, data stewardship and optimization, and the cloud. Each of these concepts has been bandied about ad nauseam but each has a story behind it that liberates vertical solutions from the confines of what was possible in the past.
Looking at a set of "sub-areas" of fintech is instructive. Take property tech, payment tech, and asset tech for example.
In "proptech", cloud computing has allowed for scale and speed that were heretofore unavailable. With thousands of variables impinging on the valuation of even one house and with 103 million residential plots in the United States, automated valuation models that run the entire data set could take months to deliver results. With cloud computing and AI, the right AVMs can take only a day or even hours. Speed is perhaps one of the most important inputs for action.
In payment tech, cloud computing allows for money to be made even on micro-transactions. When the cost of computation is a decreasing percentage of the overall transaction cost, the possibilities are infinite. Add to that, innovative business models that are themselves a product of powerful cloud-computing and you get a one-two punch for success.
In asset tech, data is the game. In legacy systems, data is stored, never to be bothered. Now with cloud-native asset tech, data sources are integrated in real time and can be brought to bear on actions and transactions, optimizing investment decisions and enabling transaction efficiency even in illiquid assets and securities.
These are just a few examples of the power of cloud-native fintech.
We'll be covering these at Interop Digital, October 5-8. Join us here. You'll hear from industry leaders like Pulak Sinha of Pepper, Khadija Mustafa of Microsoft, Dharmesh Godha of Advaiya, and Danielle Funston of Sentinel Compliance Group.
Never Miss a Beat: Get a snapshot of the issues affecting the IT industry straight to your inbox.
You May Also Like
---