White House Issues Open Data Action Plan
White House Issues Open Data Action Plan
Agencies must incorporate feedback from users to prioritize efforts and improve data as part of G7 Open Data Charter pledge.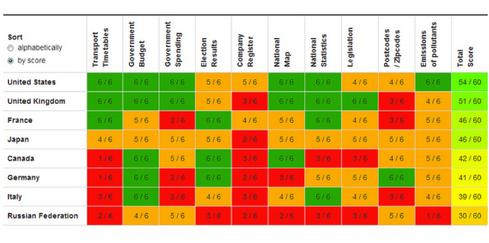 The 2013 Open Data Census shows the US and UK lead in data openness. See an enlarged chart and more on <a href="http://blog.okfn.org/2013/06/14/g8-countries-must-work-harder-to-open-up-essential-data/"target="new">Open Knowledge Foundation</a> website.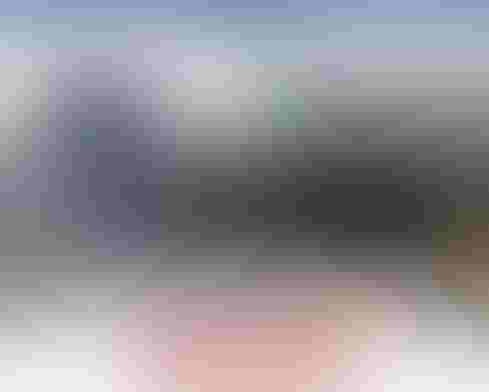 5 Online Tools Uncle Sam Wants You To Use
5 Online Tools Uncle Sam Wants You To Use (Click image for larger view and slideshow.)
The Obama administration has issued a new US Open Data Action Plan calling for agencies to solicit feedback from government data users to improve the quality of government data and prioritize its release to the public.
The 20-page document, released May 9, builds on a pledge made by US officials at a June 18, 2013, international Open Data Charter meeting of G7 leaders to publish a roadmap for improving the availability and use of government data for the public.
The release also coincided with the first anniversary of President Obama's executive order requiring federal agencies to make government data open and machine readable by default.
The plan commits the US to four actions aimed at advancing the usability of open government data:
1. Agencies will improve the way they describe and publish their data sets by "better focusing on users needs." Administration officials have tasked the General Services Administration and the team responsible for Data.gov, the government's central public data portal, to conduct regular usability tests to determine whether users can complete essential tasks. The GSA will also provide free training to agencies on ways to improve the usability of data sets and APIs used by the public.
[Governments around the world embrace the potential of open data policies. Read: Open Government Data Gains Global Momentum.]
2. Agencies will work with public and civil society organizations to prioritize open data sets for release. They will also solicit feedback on data sets that could be made open but are not yet publicly available.
3. The US government will take added steps to help innovators use open government data to develop products and services. Agencies, for instance, will begin working with New York University's GovLab to conduct Open Data Roundtables between companies and government data owners to determine ways to improve the quality and usability of agency data.
4. The administration has also agreed to assign members from the latest group of Presidential Innovation Fellows to help accelerate work on a series of data innovation projects, including initiatives using climate observations, census and economic data, Earth observation data from NASA, tax administration data, and data in support of veterans.
The action plan includes a list of data releases scheduled in 2014 and 2015 intended to support public and business services. For example, the Smithsonian American Art Museum will offer its entire digitized collection to software developers to make educational apps and tools.
Federal CIO Steven VanRoekel and Federal CTO Todd Park, writing jointly in a White House blog post Friday, said these latest steps would build on prior open data efforts across the health, energy, climate, education, finance, public safety, and global development sectors to "unlock troves of valuable data -- that taxpayers have already paid for" -- and to make those resources "more open and accessible to innovators and the public." The new steps will also make "information about government operations more readily available and useful" in ways that will lead to "a more efficient and transparent government."
The plan "turns ideas into implementation," said Joel Gurin, senior adviser of the GovLab and former chairman of the White House Task Force on Smart Disclosure. "The Obama Administration has been an international leader in establishing government open data principles, including the principle that most government data should be open by default. That's the right goal, but it's going to take a while to achieve." He praised the action plan for getting feedback from innovators. "That's an approach that can get the most value from open data most quickly."
Hudson Hollister, executive director of the open data advocacy group Data Transparency Coalition, also applauded the President's Open Data Action Plan for committing the federal government "to publish its information in a machine readable way, work with civil society, improve data sets based on feedback, and prioritize high-value data."
Hollister said he was surprised the White House made no formal mention of another open data development that occurred May 9 -- the president's signing of the DATA Act, the nation's first open data law. "The DATA Act's successful implementation will be essential to delivering on those commitments" contained in the US Open Data Action Plan.
Our InformationWeek Elite 100 issue -- our 26th ranking of technology innovators -- shines a spotlight on businesses that are succeeding because of their digital strategies. We take a close at look at the top five companies in this year's ranking and the eight winners of our Business Innovation awards, and we offer 20 great ideas that you can use in your company. We also provide a ranked list of our Elite 100 innovators. Read our InformationWeek Elite 100 issue today.
Never Miss a Beat: Get a snapshot of the issues affecting the IT industry straight to your inbox.
You May Also Like
---