4 Methods to Scale Automation Effectively
4 Methods to Scale Automation Effectively
Here are best practices on how to scale automation successfully beyond the initial deployment to create a high-demand and thriving automation function.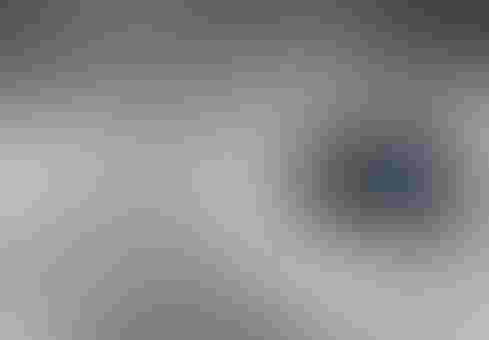 Image: phonlamaiphoto - stock.adobe.com
Despite the hype and promise of automation, the reality is sobering for many companies. Some analysts estimate that as many as half of automation programs fail completely and a vast majority stall in the early stages of the journey. Most organizations that deploy bots end up with fewer than 10 in production. The failures aren't due to technology deficiencies; when deployed effectively, automation interventions have proven effective in creating value, improving efficiency, enhancing quality, and reducing costs. Rather, the programs are often doomed from the start, with no real automation strategy, no plan to scale beyond an initially successful proof of concept, no clear vision of how the program will deliver value, and no efficient mechanism to identify and pursue opportunities. Here are four best practices for how to scale automation successfully beyond the initial deployment to create a high-demand and thriving automation function.
1. Plan for scale -- before attempting to scale. 
A successful automation program isn't established overnight. However, the only thing possibly more dangerous than early failure for a fledgling automation program is too much early success. Early successes create demand -- and if that demand outstrips the program's fulfillment capacity then it will lose momentum and credibility. Stakeholders will only tolerate being told "I'm not ready yet" for so long before they become frustrated with the experience and decide to go outside the structure you've worked so hard to build. This leads to shadow automation programs being run outside the center of excellence (COE) and is certain to result in a heterogeneous mix of automation tools and design principles that is impossible to efficiently manage. As with any service delivery strategy, begin by outlining the objectives of the program and how they align with functional and enterprise imperatives.  Take the time to design your automation operating model; determine how the automation program will be governed, and when and how business stakeholders will be engaged. Establish design standards and develop your automation toolkit before attempting to elicit interest from a broader audience. 
2. Measure value in all its forms.
An essential element of the automation toolkit is the value-determination framework, which guides the identification and prioritization of automation opportunity decisions. However, many frameworks apply such a heavy weighting to cost reduction that other value dimensions are rendered meaningless.  Evaluate impacts beyond savings to capture other manifestations of value; this will expand the universe of automation opportunities and appeal to more potential internal consumers. Benefits such as improving quality, reducing errors, enhancing speed of execution, liberating capacity to work on more strategic efforts, and enabling scalability should be appropriately considered, incorporated, and weighted in your prioritization framework. Keep in mind that where automation drives the greatest value changes over time depending on both evolving organizational priorities and how extensive the reach of the automation program has been. Periodically reevaluate the value dimensions of your framework and their relative weightings to determine whether any changes are merited.
3. Build a center of excellence.  
Typically, nascent automation programs take an "inside-out" approach to developing capability, where the COE is established first and federation is built over time as ownership and participation extends radially out to business functions and/or IT. The COE is responsible for driving the ideation, assessment, and prioritization process to help functions develop and manage the automation pipeline. It defines and rolls out replicable standards and processes to seamlessly onboard new functions and users to the automation program.  It also drives user awareness and adoption across the enterprise with a formalized change management strategy and execution. Possibly most importantly, it defines and administers clear responsibilities and decision rights. Invest early in designing and staffing the COE so there is a platform for efficient, sustainable growth. Also consider where it makes sense to develop capability in-house vs. strategically creating partnerships with third parties to fill gaps (e.g., bot development and deployment support); these needs will likely change over time as the program gains traction and investment in additional resources and skills becomes more justified.
4. Create buzz. 
The best return doesn't necessarily result in the most positive press. To create as much interest and momentum as possible, you need cheerleaders and a forum to advertise success. Early on, identify influential stakeholders that will evangelize the program; work with them to identify one or two opportunities that are high-visibility and high-impact, and find an outlet for them to loudly praise the results. Consider a roadshow to educate internal consumers about the benefits of automation and the characteristics of processes that may be good candidates. It may even be beneficial to give them access to the value-determination framework directly, which will enable them to prequalify processes as part of an enterprise-wide ingestion process. A critical, often-overlooked step is to measure delivered benefits on a per automation and aggregated basis and advertise by creating a campaign to publish the impact of the program. 
While many automation programs fail to achieve expectations, a well-conceived and executed automation program can thrive and deliver tremendous enterprise value. Plan for success from the beginning by developing a strategy that scales, create a customized framework that measures value based on the needs of your organization, establish the governance structure and engage the talent necessary to successfully deliver, and create channels to socialize the benefits of the program.

David Borowski is director, IT strategy and business process outsourcing, at West Monroe Partners, a business and technology consulting firm.
Never Miss a Beat: Get a snapshot of the issues affecting the IT industry straight to your inbox.
You May Also Like
---