5 Key Trends Enterprises Must Address in 2020
5 Key Trends Enterprises Must Address in 2020
It's become tougher to be a technology customer in the wake of privacy scandals and ethical problems. Here are 5 key trends enterprises must address for 2020, according to Accenture.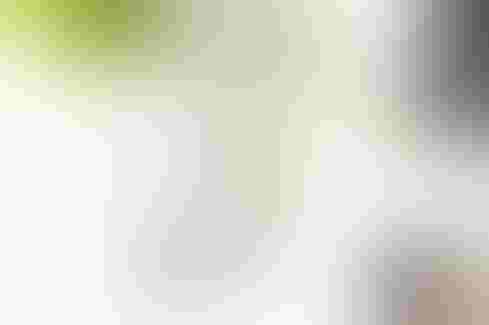 Image: kathayut - stock.adobe.com
Are your enterprise's partners, customers, and employees growing weary of unfulfilled technology and innovation promises? Maybe there's a sense of resentment about technologies that don't work as promised. Or perhaps there's some concern about what's being sacrificed to pave the way for this technological progress.
Fueled by headlines about the questionable ethics of big tech platforms such as Facebook, Google, and Amazon, this "techlash," or backlash, is directed against Silicon Valley tech firms and innovation. The general public has become more suspicious of technologies that seem creepy in terms of invading privacy and maybe even acting in a manner that is ethically questionable. Yet, we're also at the point where we let our cars and phones track us wherever we go and give the keys to our homes to corporate giants such as Amazon and Walmart.
This is the environment consulting firm Accenture describes in its Technology Vision 2020 report, which acknowledges the "techlash," but argues that a more accurate description is a "tech clash," and provides enterprise organizations with some recommendations to navigate in the months ahead.
"Dazzled by the promise of technology, many organizations created digital products and services just because they could, without fully considering the human, organizational and societal consequences," said Paul Daugherty, Accenture's chief technology and innovation officer. "Today we're seeing a tech-clash caused by the tension between consumer expectations, the potential of technology, and business ambitions -- and are now at an important leadership inflection point."
Instead of issuing a list of technologies Accenture believes will be important for enterprises in 2020, the consulting firm has identified five key trends that organizations must address over the next 3 years if they want to defuse this so-called tech clash. The report is more about the right way to put together all the technologies that are available to enterprise organizations today in order to make the most of opportunities, improve customer relationships, create better efficiencies, and innovate. It was created following a global online survey of 6,074 business and IT executives about the adoption of emerging technologies. This year the research also included a survey of 2,000 consumers in China, India, the UK, and the US.
Here's a look at the five trends Accenture identified.
The I in experience. The customer experience must be two-way. When you are in a one-way relationship with customers, it can leave people feeling out of control and out of the loop, according to Accenture. The remedy is to design personalized experiences that amplify an individual's agency and choice. Accenture noted that 85% of business and IT executives surveyed believe better relationships with customers as partners will be crucial to competing successfully in this new decade.
AI and me. Organizations now have automation and AI tools in place that speed up basic tasks inside existing workflows, but they aren't yet realizing the true potential of AI in the enterprise, according to Accenture. That only arrives when organizations use AI as a collaboration tool with humans. Advancements in natural language processing, explainable AI, and understanding physical context will make these collaborations possible. For instance, a chatbot today could answer a customer's question about whether they can bring crutches onboard their flight. But a more advanced chatbot would flag the potential issue with mobility and offer wheelchair assistance at the airport and check the itinerary to potentially offer easier connections, according to Accenture. 
The dilemma of smart things. Accenture notes that the IoT market is huge and continues to grow fast to 75 billion connected devices by 2025. But it brings a whole host of new challenges, too. For instance, if a customer buys a smart watch or a home robot, the device is reliant on the software services and updates from the manufacturer. If the manufacturer goes bust, your device could essentially be bricked. The change is impacting traditional perspectives of ownership, Accenture notes.
That trend is expanding to the enterprise, too. For instance, Caterpillar's new generation of industrial equipment is being integrated with Cat Connect, a platform that lets the company continuously introduce new telematics-driven services to customers.
Everything is constantly in flux and organizations will need to evaluate how that is impacting the customer experience. Organizations are building, maintaining, and improving the boat as they sail it. While the overall product or service may get better over time, customers may get left behind and frustrated, according to Accenture. More flexible processes and technology like APIs (application programming interfaces) can help address these issues. Enterprises now have a deeper stake in long-term product lifecycles, according to Accenture.
Robots in the wild. With the arrival of 5G along with advances in sensors, speech recognition, and computer vision, robotics isn't stuck in the warehouse or factory anymore. But what will this mean to enterprise organizations? Accenture said that across the 21 industries surveyed 61% of executives expect their organizations will use robotics in uncontrolled environments within the next two years. For instance, Amazon's small delivery vehicle, Scout, can autonomously navigate real-world obstacles such as trash cans and pets. Walmart is introducing robots that scrub floors, check shelf inventory, and sort inbound packages.
But there will be challenges around talent, human-computer interaction, and navigating a testbed that consists of the entire world, according to the consulting firm. The opportunity will drive demand for robotic technicians and data scientists, and it could be challenging to find talent with the right skills.
Organizations will also have to consider how the public is affected by their product and services, ideally working with local leadership on safety and other concerns to prevent unintended consequences as robots and society converge.
Innovation DNA. At a high level, Accenture defines this as how organizations are assembling an unprecedented number of disruptive technology building blocks to create something new. These building blocks include maturing digital technologies, scientific advancements, and DARQ capabilities (distributed ledgers, artificial intelligence, extended reality, and quantum computing). Using its own unique combination of these technologies, a company may innovate and create new services for internal use, but then ultimately develop that into something it sells as a product or service to other businesses, too. For instance, Starbucks created a mobile and customer loyalty program that it is now licensing to Brightloom, which plans to provide the technology platform to other restaurant companies.
For more on IT strategy, read these articles:
10 Enterprise IT Transformation Trends to Watch for 2020
6 Keys to Digital Transformation Success
Recognize Behavioral Tracking's Opportunities and Pitfalls
Never Miss a Beat: Get a snapshot of the issues affecting the IT industry straight to your inbox.
You May Also Like
---