5 Steps To A Healthy IT Culture
5 Steps To A Healthy IT Culture
Internal politics can jeopardize the success of IT projects. Here's how to maximize morale, encourage teamwork, and foster a healthier organization.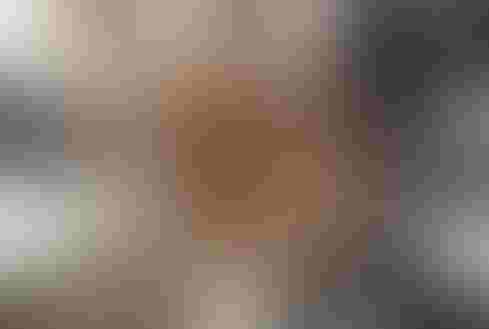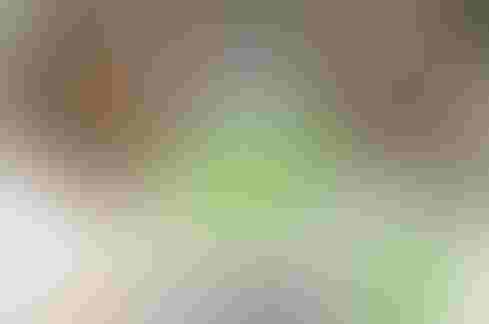 12 STEM Resources For Young Women
12 STEM Resources For Young Women (Click image for larger view and slideshow.)
Those of us in the technology business traditionally focus on measurable results -- sometimes to a fault -- because that's what we were taught in school: the power of reasoning, the scientific method, and rational thought.
Many IT managers and data scientists like to think they are guided by logic rather than emotion, kind of like Dr. Spock in Star Trek. If we can't quantify an outcome with hard numbers, we tend to distrust the process.
As a result, IT leaders generally downplay behavioral and political concerns such as organizational health, which can be tough to measure. Yet what gets in the way of most large enterprise technology implementations is not the technology or even the budget. It's usually a social problem between people who feel threatened by organizational politics, or simply by the status quo of "the way things have always been done around here."
[Gender bias can be subtle. Consider these examples: Gender Bias: Is Your IT Group Guilty?]
Don't get me wrong -- companies need to be smart about their strategy, marketing, finances, and especially about technology. But the most overlooked element for success involves organizational health. The road back to health requires minimizing internal politics and confusion, while maximizing morale and teamwork. That kind of internal alignment will generate lower turnover rates, and more importantly, it will significantly increase focus and productivity among your employees.
To strengthen your leadership focus, you need to nurture a healthier culture in your organization. Here are five tips to get your IT implementations back on track:
1. Invest in your talent in good times and in bad times.
The first area of focus is to resolve any duplication of responsibilities within the team and integrate disparate silos of the business so they work better together. These types of lingering management issues often get downplayed when sales are booming, but they can become magnified once revenues decline or when the market swoons.
2. Mine the staff for potential conflicts.
Mining for conflict appears counterintuitive when you are trying to increase organizational health, but it happens to be one of the most important habits of healthy companies. Make sure your management team discusses and addresses any simmering differences that may lead to a lack of focus and differing agendas.
For example, if there is resentment over inequitable compensation plans, distrust in leadership, high turnover, poor company morale, or an absence of clarity around company objectives, bring them to the surface, own them by creating a plan to fix them, communicate that plan to the organization, and most importantly, execute the plan with urgency.  
3. Be the first to ask for help.
Good leaders should always be willing to ask for help, especially from those outside their direct peer groups. For example, in the technology industry -- where the rate of change exceeds the rate of consumption -- it is nearly impossible for CIOs to stay ahead of the knowledge curve and always make the right decision. But that's exactly why they should embrace their vulnerabilities and distribute ownership and accountability across the team they are on and the team that they lead.
Leaders who expose areas where they need some help will inspire loyal supporters, and encourage others to address their own shortcomings so that any gaps can be filled. All of which results in stronger teamwork and a more efficient dynamic.
4. Get to know your team.
Ensure that people to get to know each other, even across different business units and job disciplines. By sharing each other's personal histories, colleagues are more apt to understand one another's views and get along better.
For instance, a person raised in a financially strapped household might place a greater emphasis on financial security. Without knowledge of that person's history, their actions may be misconstrued as greed or even a lack of appreciation for their current compensation level. Others might have an aversion to conflict, or to speaking their minds based on events from their past history. It's important to know how someone is wired -- certain types want to strictly follow a meeting agenda, for example, while others have a knack for going off script.
Recognize these differences to build alignment and even comradery among co-workers. As a leader, why should you care about alignment and comradery? Because it means your team will actually work together as a team to solve their problems and execute your vision.
5. Embrace this stressful time.
Each technical group tends to have its own religion about how to build new systems, how to check for problems, or how to enforce quality control. Violating those religious beliefs can result in unneeded conflict. Before smashing together any two groups, make sure that you've completed steps 1-4 and that each side's priorities are fully disclosed and examined. Everyone needs to be on the same page culturally before a merger integration can have any chance of success.
A doctor once gave me some great advice: "If you wait until you're really thirsty to drink water, it's likely your body has already started to dehydrate." Likewise, organizational problems are often most damaging when a proverbial bomb goes off and the health of the company has been ignored for so long that all the talent flees. Waiting until a problem erupts is usually too late to address the underlying cracks in the organization.
The wise choice is abundantly clear: You can pursue organizational health, or at some point you are sure to face an irreparable disaster.
It's not just data scientists and security ninjas in high demand. SDN, the Internet of Things, DevOps, data center convergence, and mobility are giving rise to entirely new job categories. In this InformationWeek survey, we want you to tell us about the hottest skills, how you're getting the expertise you need, staff training vs. making new hires, use of contractors, retention methods, and more. Take the InformationWeek 2014 IT Skills Crunch Survey today and be eligible to win a prize. Survey ends Aug. 22.
Never Miss a Beat: Get a snapshot of the issues affecting the IT industry straight to your inbox.
You May Also Like
---