A Radical Plan for Enterprise Transformation
A Radical Plan for Enterprise Transformation
If you want the big rewards of new technology implementations, you need the right approach and a full commitment.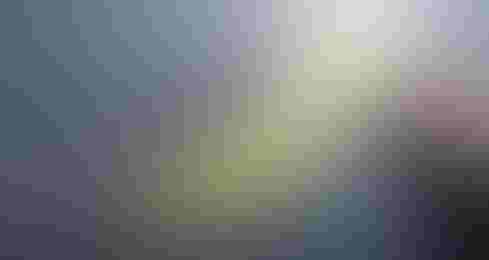 Image: tadamichi - stock.adobe.com
Want your organization to be on track for the kind of growth that digital-native startups enjoy? It may sometimes seem like these organizations have a head start because they don't already have infrastructure in place. There's a certain freedom that comes with starting fresh. Every decision they make is a new choice, based on today's technology market. But established organizations can learn a few lessons from how these startups have built their infrastructure.
The real leaders among established businesses are those organizations that will jump in and leverage today's technology and revamp their tech infrastructure to be adaptive for multiple projects and purposes. They won't be held back by their existing tech infrastructure.
That's among the conclusions and best practices pulled out of a new report from Accenture, based on engagements with C-level execs at more than 8,300 companies, with half in IT roles and half in non-IT roles, including 885 CEOs.
But not many organizations fit into the "Leaders" category of companies that represent just 10% of the overall study group, according to Accenture. These Leaders companies will experience much greater success, growing revenues at more than twice the rate of those in the bottom 25%. That bottom 25% is known as the "Laggards."
Does it really make that much of a difference? Accenture said that in 2018, for example, Laggards left 15% of their potential revenue behind. If both Leaders and Laggards continue on their current trajectories, Laggards will leave 46% of their potential annual revenue on the table in 2023, Accenture said.
Yet in this fast-moving tech environment, it can be tricky to be sure you are moving fast enough and also making the right decisions.
A new form of 'silo'
"Why does it happen? Primarily due to fragmented decision-making," said Accenture in the report, written by Accenture Chief Technology and Innovation Officer Paul Daugherty, Group Chief Executive of Accenture Technology Services Bhaskar Ghosh, and Global Managing Director for IT and Business Research James Wilson. "Compelled to move as rapidly as possible, C-level executives are putting business unit, product, or geography heads in charge of the tech investment decisions affecting their areas. It works well in the short run. But it results in several (or many) fully rooted highly customized systems operating in isolated pockets of the organization."
These systems can't work together, and interoperability is key to driving the innovation of modern cloud-based, data-driven systems. That means the innovation can't be shared or scaled across the business, and it gets harder to update each system.
How do you make sure you are more like a Leader and not like a Laggard? Accenture said organizations face a set of decision points it calls PATHS, an acronym for progress, adaptation, timing of tech adoption, human + machine workforce, and strategy.
The study defines "progress" in this context as how extensively or broadly to apply new technologies to evolve business processes across the enterprise. Organizations have a few choices in how they pursue this. One option could be to transform the low-hanging business processes, such as the customer-facing ones. Another option would be to build innovation centers or hubs to transform multiple processes. Both of these options would result in progress.
However, the Leaders tend to choose the third option, which is reimaging business processes for the future, and targeting multiple business processes with the same technology. That option is harder and probably more painful, but successfully executing it yields the most rewards.
Accenture offers similar options for the four other decision points. The first two options may look like progress, but the optimal option in each category is what leads to organizations becoming Leaders.
The cloud option
The firm defines "adaptation" as how we adapt our current IT investments to changing business needs. The first option is to patch legacy systems and the second option is to lift and shift to the cloud. But the optimal option, according to Accenture, is to decouple from legacy and transform with the cloud.
As for "timing of tech adoption," Accenture says this is about how to properly sequence and map adoption of new technologies. The first option is to experiment with new technologies on the leading edge, and the second is to double down on industry-specific, customized technology. But the optimal option is to identify fundamental or general-purpose technologies and prioritize their adoption in terms of timing and processes targeted.
Accenture defines "human + machine workforce" as how to activate and enable the workforce to use and be augmented by technology. The first option is to rely on traditional, periodic training about new technology via standard classroom or online learning modules. The second option is to individualize training to allow employees to learn at their own pace. But the optimal option is to deliver tech-augmented training for working with technologies of the future such as AI, XR (augmented, virtual, and mixed reality technologies), and experiential and personalized.
Finally, Accenture said "strategy" in this context refers to how to intentionally manage the intersection of business strategy and technology strategy. The first option is to let business units rapidly and independently address their pain points, and the second option is to devise a technology strategy to explore ambitious business goals like new business models and adjacent markets. But the optimal option is to "build boundaryless, adaptable, and radically human IT systems that explicitly enable scale and strategic agility," according to Accenture.
By embracing this kind of strategy, leaders become increasingly agile and able to innovate at scale within the enterprise.
To get ready to tackle a real transformation to what Accenture calls Future Systems, the firm recommends the following three steps:
First, assess your company's current position by identifying tech investments that are specific to processes, geographies and functions.

Next, reconsider your sunk tech investments. IT leaders including the chief digital officer, chief information officer, and chief analytics officer should be involved in this process, which should also include aligning around a set of KPIs (key performance indicators) to track progress.

Finally, design a new Future Systems strategy. This should be based on enterprise-wide needs and it should be able to adapt to the changing nature of employee, partner, and customer habits.
These are big changes, but Accenture said that companies that delay will find it harder to catch up later as technology evolves further. Plus, the penalty for being a Laggard is significant.
In 2018, for example, Laggards lost out on 15% of their potential annual revenue. If both Leaders and Laggards continue their current trajectories, Laggards will leave 46% of their potential annual revenue on the table in 2023, according to Accenture.
"Thinking systematically, instead of in piecemeal fashion, is the way to make the most of what you have," the authors wrote in their report.
For more on executive strategy read:
Rethinking IT: Tech Investments that Drive Business Growth
Enterprise Guide to Digital Transformation
Never Miss a Beat: Get a snapshot of the issues affecting the IT industry straight to your inbox.
You May Also Like
---