A Roadmap for Becoming a Customer-Centric CIO
A Roadmap for Becoming a Customer-Centric CIO
The CIO's role isn't just about technology enablement these days; it's customer-facing, and it requires leadership, innovation, and strategic use of data.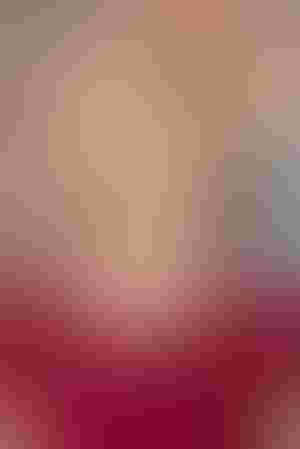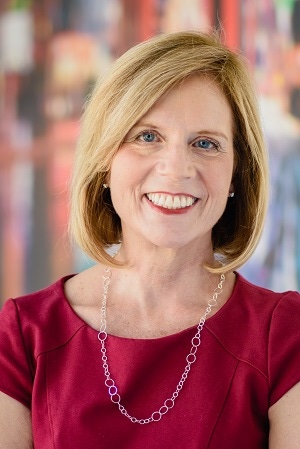 IT has never been as close to the customer as it is today.
In the digital era, CIOs are building upon their IT infrastructure knowledge, systems integration expertise, and data capabilities to enhance the way their companies engage with customers. Since the role emerged 30 years ago, CIOs and their teams have moved from a back-office function reacting to business demands to being on the front lines of improving the customer journey, influencing product development, and helping teams deliver personalization via data insights.
As brands double down on putting the customer at the center of everything they do, IT leaders must evolve into what I'd call customer-centric CIOs, business transformers who architect the future possibilities of customer understanding and interactions. Here's a roadmap for how to embrace this new role:
Develop leadership
With the demand for providing always-on and personalized services to customers, exceptional digital leadership is critical. There's an opportunity for business-savvy CIOs to act as centralized leaders – with a view of the entire business environment – to advance their company's efforts. Strong digital leadership requires increasing collaboration with other parts of the business, developing a culture of innovation, and shifting the IT team's mindset and operational approach:
Cultivate strong business alignment and collaboration: Organizational silos are the biggest threat in today's environment, so for CIOs it's crucial to have a collaborative mindset. With SaaS services, technology is managed across the company, and this requires IT to have strong business alignment and the ability to integrate well with other teams. This is especially important when it comes to working with CMOs and their teams as they seek to leverage more robust data capabilities to inform their marketing aspirations. To successfully partner with senior leaders across the enterprise, CIOs need to understand their key challenges and keep the needs of the whole company in mind.

Foster innovation internally: CIOs face people-oriented and skills-oriented challenges as they drive their organizations' customer engagement strategy. Building a team with the right set of values and skill sets is increasingly difficult. To overcome this, CIOs must take an expansive approach to driving innovation internally. It can be driven from anywhere within the organization, from an engineer to a program manager to a marketer. Task teams to tackle issues without constraints or micro-managing. Give them the freedom to think creatively. This may lead to failure, but failure is the foundation for iteration.

Shift from project to product delivery: To keep pace with business growth and scale, CIOs and IT organizations need to accelerate delivery to the business while improving quality and operational excellence. This requires a shift in the operating model, moving from project-based thinking to product and roadmap-based thinking. This operating model builds trust and credibility by showing stakeholders the roadmap and feature build-outs on a consistent basis. It entails an end-to-end strategy for developing, delivering, and maintaining capabilities for the business. With transparency and consistent communication to stakeholders, CIOs can foster the type of collaboration necessary to achieve their customer-focused goals.

Image: tierney - stock.adobe.com
Become data-obsessed
Data is the currency of the business and without a robust data strategy in place, enterprises can't use emerging technologies like machine learning and artificial intelligence or deliver on customer expectations. Given their data background and expertise, CIOs are in a strong position to propel the business with a data-driven operating model. The goal is to enable the business and product teams to capitalize on data assets and drive insights and predictive analytics. With this model, businesses can integrate disparate big data at scale and align stakeholders across the company around a common language, consistent measurement, data governance, and actionable insights.
Lean into AI
More and more CIOs will be responsible for building out the architecture to enable exceptional customer experiences, and AI will be central to this modern technological infrastructure.
AI and ML are the next wave for IT to drive value for the business. A top priority for my team is to use this data analytics technology as a business enabler. Our goal is to take IT out of the equation with services and processes that can be automated or shifted to a self-service model. This doesn't mean we're eliminating IT, but rather looking to shift from repetitive tasks to more analytical and creative work by leveraging automation.
We're reaching an inflection point where organizations can apply AI and ML to remediate issues and outages across our systems without human intervention. It's what we call a 'self-healing platform' and it's the innovative applications of AI and ML that swiftly and accurately solve these business challenges.
Put the customer first
Being customer-centric is the only way to succeed in today's environment — the customer drives everything.
The CIO's role isn't just about technology enablement; it's customer-facing. Make it a priority to continuously meet with customers to discuss their digital transformation journeys, challenges and best practices, and bring those insights back to the team and the business to improve internal and external processes. If employees understand the customer journey and the customer's pain points, they can come up with powerful, innovative solutions to craft better experiences.
As CIOs better understand the customer, harness their organization's data and foster stronger alignment with other leaders, they can drive an effective customer-centric strategy for the business.
Cynthia Stoddard is senior vice president and chief information officer at Adobe.
Never Miss a Beat: Get a snapshot of the issues affecting the IT industry straight to your inbox.
You May Also Like
---