AI Is a Powerful Ally in Public Safety - Responsible Use Is Paramount
AI Is a Powerful Ally in Public Safety - Responsible Use Is Paramount
As governments employ AI in public safety applications they have to stay laser-focused on building public trust in the outcomes.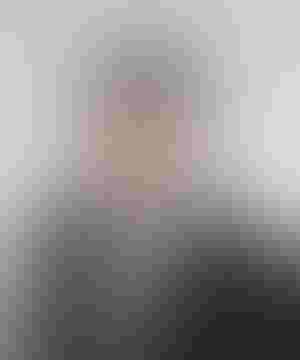 Today, public safety agencies are tasked with safeguarding both our physical and our virtual spaces. This is no easy feat. The scale and complexity of crime, including cybercrime, require real-time alerts and responses, many of which are beyond human capability. The use of new technologies, including artificial intelligence, has become an imperative for public safety agencies and has increasing public support.
According to a recent survey from Accenture, 65% of citizens surveyed across six countries (US, Singapore, UK, Australia, France and Germany) want their government agencies to use new technologies like AI to help combat cybersecurity threats and enhance their online security.
Without a doubt, AI is poised to become a critical tool in preventing and detecting crime, giving public safety organizations a powerful new ally. There are myriad ways in which AI can help public safety agencies fulfill their mission and enhance citizen safety. For example, AI-enabled "web crawlers" are capable of tracking criminals across both the open and dark web and of flagging or taking down harmful or illegal online content. In the short-term, however, there are two main areas where AI can make the biggest contribution to policing and public safety: task management and data analysis.
AI can help boost the productivity and efficiency of public safety agencies by automating routine administrative and procedural tasks that would otherwise fall to humans. We're already seeing this in areas such as HR and finance. In other industries, AI-enabled chatbots and virtual assistants are handling repetitive tasks, such as the processing of insurance claims.
In policing, AI is starting to extend into operational areas such as intelligence and investigation management, as well as case file preparation. This will help free up valuable time for law-enforcement officers and staff to focus on higher-value activities and to interact with the communities they serve.
AI will prove invaluable from a data analysis perspective, since it can process huge volumes of information at a pace that humans simply cannot match, identifying patterns and generating insights that might otherwise be missed. AI is especially valuable for agencies needing to analyze unstructured data from image, video and voice recordings, as it keeps employees from having to sift through and interpret numerous information feeds.
AI has the ability to identify people, objects and movements and to create alerts in response to identified threats or data anomalies. This has implications for a variety of scenarios, including securing major public events, policing roads and monitoring crime hotspots.
In fact, the benefits of AI applications will grow as our society becomes increasingly connected through the rise of sensors and new Internet-of-things (IoT) technologies. At the same time, the need to prevent and detect criminal activity must not override the rules and ethics that govern public safety operations. According to our recent citizen survey, 25% of respondents have concerns about their governments' use of AI in an ethical and responsible manner.
That's why educating AI to be responsible is fundamental to its success. Public safety organizations must not simply view AI as another software program or a tool. As AI systems can make choices that affect the public, organizations must teach them to act with accountability and transparency. Likewise, having the right governance in place is going to be increasingly important to ensure trust and confidence in AI.
To train AI, agencies and their private-sector technology partners will need high-quality data to work with. Data scientists must take care when selecting taxonomies and data to actively minimize bias. It is also important that the AI technology is monitored on an ongoing basis to understand, detect and resolve potential biases.
It's also imperative that citizens stay informed about how and why public services organizations are using AI. Almost a third of survey respondents (28%) said they don't fully understand the benefits of AI or how it's being used by their government agencies; so transparency and communication are key.
With AI, we must think carefully about the way it is adopted, understand the implications for government organizations and their workforces, and stay laser-focused on building public trust in the outcomes. Given the right strategy and controls, combined with a willingness to learn from other sectors, "responsible AI" offers great benefits for both citizens and government.  To truly capitalize on the potential of these technologies, however, it is critical that trust and legitimacy remain top priorities for all.
Ger Daly is Global Head of Public Safety at Accenture.
Never Miss a Beat: Get a snapshot of the issues affecting the IT industry straight to your inbox.
You May Also Like
---