AI Is Milwaukee Bucks' New 'Sixth Man,' Boosting Fan Engagement
AI Is Milwaukee Bucks' New 'Sixth Man,' Boosting Fan Engagement
The NBA team is using AI tools to boost fan engagement and streamline their back-office operations.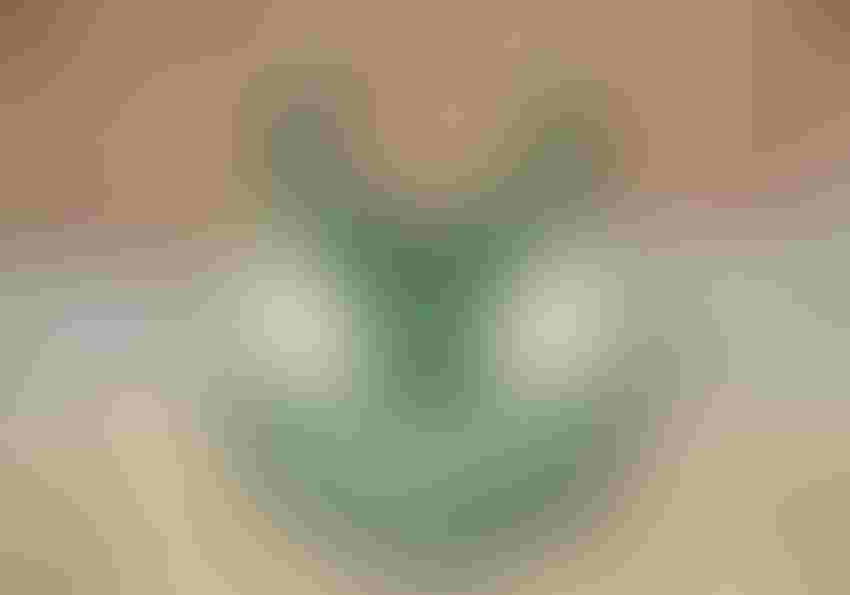 Milwaukee Bucks coat of arms
Milan Adzic via Alamy Stock
In April, Milwaukee Bucks forward Bobby Portis Jr. finished third in voting for the Sixth Man of the Year, but now the team has another candidate for the honor: artificial intelligence.
"[Portis would] probably have a few issues with that, but if it means getting fans into the building to cheer him on, I'm sure that will change his mind," jokes Justin Price, email marketing manager for the Bucks.
The Bucks are using AI to boost marketing efforts and develop the most-likely leads for season-ticket sales, according to Price.
"The challenge we wanted to solve was scaling our communication with our customers while also aiding our sales team and helping them do their job more efficiently," says Price.
During the COVID-19 pandemic, the team faced the uncertainty of when fans could return to Milwaukee's Fiserv Forum. At that time, the team worked ahead using the Conversica Conversational AI tool and Microsoft Dynamics customer relationship management (CRM) to identify "hot leads," which are customers that respond to online communication expressing their interest in full-season or partial ticket plans as well as Bucks-related merchandise. They may have attended a game before and are interested in returning. After the initial AI communication, a sales rep reaches out to try to close the deal.
AI Tools Work Behind the Scenes
Conversica's GPT-powered chatbots are like AI concierges, Jim Kaskade, the company's CEO, tells InformationWeek.
The Bucks use the chatbot to reach out to fans who may have downloaded the team's schedule or the Bucks and Fiserv Forum app. Some AI-generated emails invite fans to participate in watch parties and contests. Messages sent to fans who have attended games before reference their previous visits to the arena and see if they are interested in returning.
Fans may not notice that the messages are automated, according to Price. "We've been using it for three years now, and I don't think most people know it's AI," Price says. "Obviously for us, that's the goal: We want it to sound as natural as possible."
However, Price does not think the fans would mind if they knew they were interacting with AI because it helps them get what they want at the time when they are likely to purchase tickets or team merchandise.
The Bucks use these tools to manage their wait lists and keep fans informed of premium features. When the Bucks are playing well or have completed an exciting trade -- like they recently did for star point guard Damian Lillard -- fan engagement with the Conversica AI tool increases, Kaskade suggests. 
Integrating Multiple AI Tools, CRM to Manage Fan Leads
In addition to Conversica, the Bucks use an email builder tool called Stensul, which incorporates AI functionality that lets users build a subject line using AI-generated preview text, and Attentive, which allows the Bucks' staff to text with fans. Attentive's AI messaging tool lets the team enter an example of the type of copy it wants, and then AI delivers recommended text in line with what they want to say.
When organizations like the Bucks are looking to integrate AI into their sales and marketing workflows, they need to collaborate closely with the C-suite. CIOs oversee platform technology while CMOs select the tools to use and work with the CIO to establish the infrastructure, according to Kaskade.
For CIOs and CMOs looking to manage integrations between platforms, customizing and segmenting data are key strategies, according to Kaskade. "You have ways of leveraging data about your fans in order to customize the conversations," he says. "I can mirror the current vocabulary and language of the fans," Kaskade says. "I can tailor how I speak to the younger generation versus the older generation."
CIOs are concerned with data privacy and regulations while the CMO thinks about brand protection, according to Kaskade. "The CIO thinks about this in terms of what data am I giving this system access to; the CMO is thinking about how can I use the data to personalize the conversation more and make it one to one," Kaskade says.
How Does AI Affect Sales Reps' Jobs?
For Price and the Bucks, the goal in using AI is not to replace sales reps but to make their jobs easier with fewer manual phone calls, emails, and texts. The AI tools prepare the reps with the high-quality leads to close the deal and bring fans to the games. Although AI assistants can now write emails to fans just as salespeople can, the difference is being able to do that at scale, according to Kaskade.
"There's nothing you can't do manually via email or SMS, even live chat with a human," Kaskade says. "It's not about whether the AI can do something that's slightly different; it's the AI can do things at scale."
Price says he does not feel threatened by the AI tools, and they strike a balance of creativity and efficiency.

"I can come up with something creative, and then they can help finish the job," he says. "There's the face-to-face human connection that people do want and have come to know through sports. For us, the goal is not to replace salespeople; the goal is to help salespeople do their job better."
Never Miss a Beat: Get a snapshot of the issues affecting the IT industry straight to your inbox.
You May Also Like
---