AI is Now More Widespread Than Ever (Use it Wisely)
AI is Now More Widespread Than Ever (Use it Wisely)
Developing the right processes and framework for AI will make all the difference in whether you're just an adopter -- or a leader.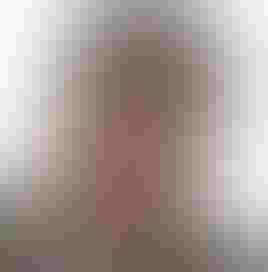 Years ago, CIOs and IT leaders were faced with tough choices when it came to artificial intelligence. They had a limited number of complex and expensive AI services to choose from with no assurance that a certain tool would benefit their business.
Today, organizations face the opposite problem but are still left with tough choices. They can now choose from a variety of flexible, accessible options that are relatively affordable. The challenge now is choosing the right solution from the many available and implementing it in a way that aligns with business goals.
Identify where AI can have an impact
Organizations around the world are embracing intelligent automation that adds true artificial intelligence to business operations through a combination of business process management (BPM), AI and robotic process automation (RPA). Together, these tools form the foundation of any intelligent automation initiative. But how can these tools help your specific business?
The first step in understanding how AI can benefit your organization starts with a deeper analysis of end-to-end business processes. The key is to identify the individual tasks and processes, which may help you more accurately project the benefits.  
Start by identifying the underlying tasks that make up those business processes. Think carefully about the nature of each of these tasks to determine how they might benefit from the cognitive services available on the market or from custom AI logic.
BPM tools are the best place to start, as they allow for rapid documentation of overall processes and provide detailed analytics on process performance. Using BPM should give you a clear picture of where bottlenecks exist. If the source of a bottleneck is the need to analyze disparate data sets for decision-making, you may have a candidate for a cognitive service that would increase process efficiency.
Finding the right place for AI
Choosing where to apply AI tools can be overwhelming. An effective place to start is to examine some of the current use cases in the market to see which might align with your business processes.
Intelligent triage – Recent cognitive services can use natural language processing to analyze and understand inbound requests and automatically send them to the right team member based on an understanding of your businesses' operations.

Sentiment scoring – These services use pre-trained sentiment analysis to manage hundreds of customer communications at once. They use sentiment scoring to identify negative customer interactions and alert managers when they need to step in.

Optical character recognition (OCR) – OCT tools can make a big difference for document-heavy processes by quickly extracting data from a form and plugging it into backend systems. The latest AI advances have greatly improved OCR services in recent years.

Image and facial recognition – Many businesses must analyze thousands of images to find a specific photo or properly categorize them, a time-consuming and manual task. New image recognition services can create searchable descriptions of photos, "seeing" an image and identifying specific characteristics just like a human.

Next best action – Machine learning (ML) tools can now analyze customer interactions to determine the next best action to take to maximize results. This technology can be continuously trained by customer service agents to glean valuable insights from each customer communication.
AI is revolutionizing how work gets done. The addition of AI, ML, and RPA to human workflows is already showing signs of reimagining the customer experience with never-before-seen speed and accuracy, while also solving major internal challenges and inefficiencies. Yet AI, in many ways, is still in its infancy, with countless organizations still grasping to fully understand and implement it in an effective and strategic manner.
The time to start making your automation more intelligent is now, but that doesn't mean you need to rush in blindly. The decision-makers that implement AI the right way will be the ones that prioritize flexibility and introduce AI solutions incrementally – as their teams learn, perfect the new approach, and grow.
But, just as much as the technology itself can be revolutionary to a business, it's equally important to recognize that technology by itself will not be enough. A common struggle is understanding how AI can truly solve a business problem or reach a certain goal, which technology alone cannot solve. Developing the right processes and framework for incorporating AI into your business will make all the difference in transitioning from being just an adopter of AI to a leader in it.
Malcolm Ross is vice president of product at Appian, the provider of a low-code software development platform that enables organizations to rapidly develop powerful and unique applications for digital transformation and competitive differentiation. Malcolm has been directly involved in the management and implementation of enterprise software solutions for over 20 years and is a frequent speaker and writer covering the application of enterprise technology to drive digital transformation.
Never Miss a Beat: Get a snapshot of the issues affecting the IT industry straight to your inbox.
You May Also Like
---