AI: The New Order of Business
AI: The New Order of Business
Tales of robots and smart speakers are eclipsed by those of automation and natural language processing, which are drivers for greater efficiencies, increased productivity and new revenue.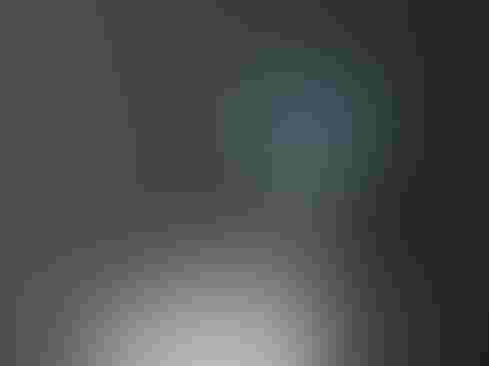 Image: iaremenko - stock.adobe.com
As we begin to slowly emerge from behind the shadow of COVID-19, the virus has brought new meaning to words like adaptability, mitigation and recovery for business.
Although we've had no choice but to scramble to operate in a new world of distributed labor forces, we have at our disposal dynamic technologies and innovations that have helped us through -- not the least of which is artificial intelligence.
With automation as a foundation, we are seeing a growing number of organizations bringing AI to bear on areas of the business that are individually distinct but transcend industries. Areas such as call center operations, budget planning, and supply chain management. Each of these operations is vital to the health and success of the company and even more so in times of disruption.
Perhaps one of the more overlooked operations has been the IT infrastructure. What's needed in that realm are tools and services, modernized to run across multi-clouds that give CIOs the kind of visibility and insights largely only leveraged by finance, HR and sales. As CIOs leverage AI and automation within IT, they'll be better able to increase efficiencies and lower costs. And with the insights gleaned from the networks and systems, they can begin to forecast and shape future outcomes. 
It's important to note, that the caliber of AI I'm referring to can be defined as AI for business, which is distinct from the cluttered consumer market of smart speakers and robotic appliances. AI for business is designed to propel business. Consider just a few examples of real use-cases of IBM customers putting AI to work. In each, it's hard to ignore the immediate as well as long-term benefits that AI can bring to work, from automation to visibility, performance to productivity. You'll also note that although each began their AI journey with a specific goal, they are all now leveraging AI to architect a new way forward and create a new order of business.
Use cases for AI
Call Center Operations
It may not be surprising to learn that the customer call center is one of the hottest areas for AI adoption across industries. The addition of smart virtual assistants can augment human support to give call center operators the information that they need with greater efficiency. But they can also tackle the basic, most common questions from customers directly as well, without human intervention, freeing up operators to focus on higher value activities. Regions Bank is doing just that. Last year it built a virtual assistant it called, "Banker Assist," to provide bankers with guidance on incoming customer questions, in real-time, to help them provide answers faster. The bank's employees also have access to the program's AI-powered search, which they can utilize to answer questions consistently, as well. Today more than 700 Regions Bank professionals rely on Banker Assist to complete customer inquiries.
In addition to augmenting its bankers' support capabilities, Banker Assist also serves as the bank's customer-facing chatbot, providing help to incoming calls and chats on a variety of common topics, like updating personal information or navigating the bank's website. By relying on the virtual assistant to take on the more routine questions, the bank is able to put service representatives on more challenging tasks, and spend more time engaging with customers with more challenging issues. Over time, Regions will train Watson on other tasks, including analyzing customers' tone to help determine when a customer should be transferred to a live agent.
Business Planning
Managing and planning inventory for shoe sales can be daunting, considering the wide variety of styles and the wide range of sizes needed to have on hand. The challenge is compounded when a shoemaker expands and grows. And that's what shoe company, Allen Edmonds, experienced not long ago. Although the company has been growing continually since its founding in 1922, in the span of 10 years, from 2006 to 2017, it grew from 18 to 78 stores across the country. Up till then, the company planned its assortments, inventory and pricing using traditional spreadsheets. Not only was it a time-consuming process, but it lacked the ability to detect patterns in the data, let alone generate insights. That's when Allen Edmonds brought forecasting analytics running on the cloud. With the tools in place, the company was able to begin viewing reports from a web interface rather than having to compile and circulate spreadsheets. In addition, frequently used reports, such as rolling forecasts, were now updated automatically, which freed people up to do more value-add work. With the new analytics, Allen Edmonds saw a 10% improvement in forecasting accuracy, and its reporting process became 50% faster, which translated to about one day per week.
Supply Chain Management
Large trucks, vans and trailers are the vessels of commerce in the US, crisscrossing the country with packages and produce 24/7, every day of the year. They're essential for a functioning economy. When they're in need of repair, it's critical the parts arrive quickly. And that's the mission for FleetPride, the largest distributor of replacement parts in the independent heavy-duty aftermarket channel with 260 locations across the US. But a few years ago, the company began to stall. Everything from warehouse mismanagement to poor inventory planning was slowing performance. The company was in need of an overhaul when it worked with a business partner to put in place a comprehensive AI solution that infused automation and analytics across several key areas, including warehouse and inventory planning, fleet management, and then developing a data warehouse for their warehouse, all from the ground up. The entire solution has given FleetPride visibility into virtually all aspects of its supply chain, from which it now able to act on to increase efficiency and productivity. For example, it applied AI to better predict the likelihood of warehouse workers "picking" the incorrect parts for shipment. After assessing, the company changed its product labeling, which has led to 99.5% error-free packing.
AI means business
To even the casual observer, the new challenges facing CIOs and organizations around the world bring into stark relief the differences between business and consumer AI. Tales of robots and smart speakers are quickly eclipsed by those of automation and areas like natural language processing, all of which we see as drivers for greater efficiencies, increased productivity and new sources of revenue.

Rob Thomas is senior vice president of IBM Cloud and Data Platform. He directs IBM's product design and investment strategy, expert labs, global software product development, marketing and field operations across IBM's vast software portfolio. He was previously the general manager of IBM Data and Watson AI. Under his leadership, IBM has emerged as a leader in data and AI, spanning everything from data integration to AI tools. Also an author, Thomas published his third book in May 2020, "The AI Ladder," and writes extensively on his blog.
Never Miss a Beat: Get a snapshot of the issues affecting the IT industry straight to your inbox.
You May Also Like
---