AIOps to Drive Big IT Pivot
AIOps to Drive Big IT Pivot
AIOps takes the vast amounts of machine data generated by IT infrastructure and ingests, monitors, and analyzes it to ultimately predict issues before they occur.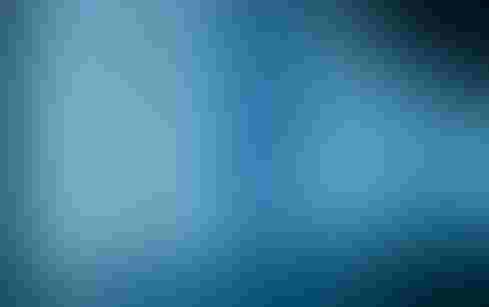 Image: Tommy Lee Walker/Shutterstock
Self-driving cars and medical advances may grab all the headlines, but artificial intelligence is being applied to any number of less high-profile applications across a variety of industries. Perhaps the most unsung and yet closest to home for IT organizations comes in the form of "AIOps."
That could be because applying artificial intelligence to IT operations is still an emerging area, so it hasn't garnered much attention. Yet.
But early indications are that this is a growing area. It's too small for the Magic Quadrant treatment at Gartner, but in August 2017, Gartner issued a Market Guide for AIOps platforms. And Forrester Research confirmed it is working on a Forrester Wave report on Cognitive Ops, slated to be released in 2019.
AIOps/Cognitive Ops, Defined
In its Market Guide, Gartner defines AIOps platforms as software systems that "combine big data and AI or machine learning functionality to enhance and partially replace a broad range of IT operations process and tasks." These platforms ingest data from a variety of sources, store the data, provide access to the data, and enable data analytics at the point of ingestion and in storage.
It's really a natural fit. The vast quantities of machine data generated by infrastructure hardware and software is too much for humans to analyze in a timely and cost-effective manner. But apply machine learning and other AI to all this data, and you may be able to predict potential equipment issues, detect security vulnerabilities, and more, perhaps in real time.
Gartner said the goal of the analytics effort is to discover patterns that enable the prediction of incidents and the detection of usage patterns so that IT can diagnose the cause of problems and prevent them in the future. Ultimately the goal would be to predict a problem and take action before the problem actually occurs.
The Gartner definition of AIOps includes three major functions in IT -- monitoring, the service desk, and automation.
Andi Mann, chief technology advocate at Splunk, a machine data monitoring and analysis software provider, told InformationWeek in an interview that these emerging systems bring together big data, machine learning, and automation to enhance monitoring, service delivery, and continuity of business operations "so much more than what we are used to seeing from traditional monitoring tools."
Mann, a frequent speaker at IT industry events including Interop ITX, agrees that AIOps is a relatively new category, and it coincides with what is really a pivot point in the history of many IT organizations. That's because traditional enterprises may now be embarking on a digital transformation -- making their systems more customer responsive, automated, and digital. IT is emerging from its traditional role within the enterprise as a cost center to take center stage instead as a developer of systems that cut costs and generate revenues. IT's technology core has primed it for this role in the enterprise. Because of these changes, organizations today may be more willing to invest in advanced technology such as AI for IT.
Will Cappelli is one of the authors of the Gartner AIOps Market Guide report from last year, but more recently he left the analyst company to move to a new role at a startup vendor -- one that offers an AIOps platform. It is one of the vendors Gartner mentions in its report, Moogsoft.
Cappelli, who now serves as CTO and global VP of product strategy for the company told InformationWeek in an interview that he joined Moogsoft because he believes the AIOps category is one that is poised for significant growth.
"I was sitting there, being an observer for many years (as an analyst)," he said. "And here was an opportunity to become part of a major transformation, not only in IT operations, but also in business as a whole." Moogsoft also married together two important career focuses for Cappelli -- AI and IT operations and management.
Cappelli said Moogsoft is focused on performing analytics on machine data from IT infrastructure in real time and has put together its own platform that incorporates open source technology such as Spark and Kafka together with the firm's own proprietary technology.
Gartner's Market Guide issued in 2017 included a total of 20 vendors but did not rank them the way Magic Quadrant reports do. Vendors included big players in the industry such as IBM, HPE, and SAP, as well as specialists in the field of IT monitoring such as Splunk.
Gartner noted in its report that it had seen a big increase during during the first half of 2017 in inquiries about the topic of AIOps and in using the functionality of AIOps to help IT organizations.
"It's my deep belief, and I have risked my professional life on it, that the AIOps market is at an inflection point," Cappelli told InformationWeek in an interview. "We are living in a period of major transformation where business processes themselves are becoming digital business processes. Almost every business is undergoing significant transformation."
Never Miss a Beat: Get a snapshot of the issues affecting the IT industry straight to your inbox.
You May Also Like
---