Analytics Pros Called to Duty in COVID-19 Crisis
Analytics Pros Called to Duty in COVID-19 Crisis
Professionals who work in the field of analytics are being called on to apply their expertise as executives make decisions on how to respond to wildly different business conditions caused by the coronavirus outbreak.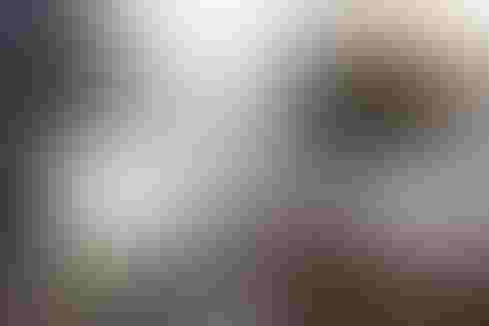 Image: adiruch na chiangmai - stock.adobe.com
During that second week of March when Tom Hanks announced he had coronavirus, the NBA shut down, and some governors were issuing orders to close some businesses and schools, the whole US pivoted suddenly and abruptly to a different kind of day-to-day life. That's only three weeks ago, but businesses have been recalibrating ever since.
They've been sending their workforces to work from home, when they can. In other cases, they have been furloughing workers. Perhaps some are looking to pivot to manufacture supplies or equipment for healthcare workers. Almost everyone's day and life has changed, in small ways or dramatic ways.
That's also true for the members of the data and analytics teams -- from business intelligence workers to those in more advanced analytics such as machine learning and other AI -- inside businesses. While just under a third (29.1%) of internal analytics professionals say that it's been "business as usual" in their organizations since the COVID-19 crisis hit, a little over one-third, 33.9% say that they've had "a few ad hoc requests related to COVID-19 impacts, but nothing too disruptive." That's according to a new survey of 300 analytics professionals across the US conducted by Burtch Works, an executive recruitment firm that specializes in quantitative professionals, in partnership with the International Institute for Analytics (IIA).
Yet a full 26.2% said they are "dealing with a substantial number of requests related to COVID-19 impacts and it is putting stress on our capacity." Another 10.9% said they've been asked to drop virtually all of their ongoing projects and focus exclusively on analytics related to COVID-19 impacts to the business.
So far the impacts have not hit analytics staffing and hiring too hard. While plenty of businesses are announcing layoffs and furloughs, 56.5% of analytics pros say that the COVID-19 crisis hasn't impacted their staffing and hiring so far. Another 22.4% say they have been asked to prepare for hiring freezes, salary cuts, or layoffs, but no actions have been taken yet. Just 15.7% say they've already experienced salary cuts, hiring freezes, or layoffs, and 5.4% say they have experienced substantial ones.
"While the crisis is in its early days, and it is hard to predict where it will head, the results of the survey show that analytics organizations thus far have not been heavily impacted," said the report authors. "However, it is very reasonable, if not necessary, to assume that the impacts will grow and become larger and more widespread in the coming weeks and months."
Businesses may be slow in looking at cuts to analytics because they are depending on these groups to inform their actions during the coronavirus crisis. For instance, 43.1% said that analytics is front and center for their organizations in dealing with major decisions related to the COVID-19 crisis. Another 39.9% said that while some executives are relying on analytics for these decisions, other executives are not. The smallest group, 16.9%, said that decisions are being forced so quickly that there isn't time to provide analytics to support them, whether the executives would like to use them or not.
"Analytics and data science professionals should remember that every organization is going through pain right now," the report said. "In addition, it is inconceivable that the long-term growth in the adoption and usage of analytics will in any way slow as a result of this crisis.
For more on the tech industry's response to the coronavirus, read these stories:
Kaggle Competition Aims AI at COVID-19
Supercomputers Recruited to Work on COVID-19 Research
How Zoom, Netflix, and Dropbox are Staying Online During the Pandemic
COVID-19: Using Data to Map Infections, Hospital Beds, and More
Never Miss a Beat: Get a snapshot of the issues affecting the IT industry straight to your inbox.
You May Also Like
---