Artificial Intelligence Today: Time to Act
Artificial Intelligence Today: Time to Act
The AI and advanced analytics conversation has risen all the way to C-suite. The time has come to act. Jump on the AI train soon or you will be left behind.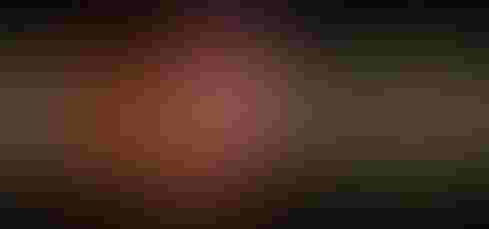 Everywhere you look, artificial intelligence (AI) is being discussed. New AI companies are popping up and pilot projects are being launched to embed intelligence in applications, reports and business processes. In 2017, 85% of surveyed executives in an Accenture study cited intent to invest extensively in AI-related technologies over the next three years.
Per CB Insights, a record $6.5B of capital has been deployed across 650+ investment deals in 2017, already surpassing the $5.7B deployed across almost 1,000 deals in all of 2016. Affordable, massive scale, cloud computing combined with significant improvements in algorithm optimization are enabling unprecedented advances in AI. As the pace of innovation continues to exponentially accelerate, there is no time to waste when it comes to adding AI talent and capabilities into your line of business. Operations management, finance, production, human resources, customer service, marketing and sales leaders, all need to be evaluating how they can augment human intelligence with AI.
AI: The Core of Digital Transformation
What is AI? It is the development of computer systems able to perform tasks that normally require human intelligence, such as visual perception, speech recognition, decision-making, and translation between languages. Within AI, there are numerous technologies such as natural language processing (NLP), natural language generation (NLG), machine learning, deep learning, and text analytics. Currently machine learning is one of the largest, fastest growing areas of AI.
AI and machine learning intelligence has historically been limited to experts. Today these capabilities are rapidly evolving far beyond the realm of data scientists into simple, smart business applications for the masses. It has become the core of the Fourth Industrial Revolution – digital transformation. AI is making recommendations based on prior purchases, detecting fraudulent activity, scoring the quality of CRM leads, preventing outages with maintenance alerts, helping drivers find optimal routes with GPS mapping, providing personalized assistance with Alexa or Siri, and even powering augmented analytics solutions. AI is already integrated into our day-to-day activities.
War for AI Talent
Top AI researchers are among the most wanted talents in the world today. According to McKinsey, 70% of AI investment comes from large technology companies' internal R&D investment. Big tech firms have acquired 80% to 90% of the available AI talent . This war for AI talent has contributed to an increase in acquisitions of AI related companies, just to get the talent.
As more businesses and organizations begin to comprehend the transformative potential of AI, the remaining scientists and technicians trained in AI, machine learning and deep learning are being sought after. The shortage of experts is expected to continue into the next decade. In the meantime, existing analytics talent is being trained to learn AI. Also, alternative solutions are being invented to fill voids giving rise to an entirely new class of citizen data scientist.
Time to Act
Every industry will be reimagined and transformed with AI. It is a "must have" competence to thrive in the future. The vast amounts, complexity and variety of data sources in our data-driven economy are already overwhelming existing self-service BI/data discovery tools that can't handle or render giant data volumes. If you have not budgeted to add AI tools and talent into your organization's strategy, you may already be lagging.
AI, and predictive and prescriptive analytics are game changers. The AI and advanced analytics competency conversation has risen all the way to board and executive levels. Today we are seeing C-level, Chief Analytics Officer (CAO) and Chief Data Officer (CDO) roles created to maximize the value of data assets, improve decision making and enhance business processes. The time has come to act. Jump on the AI train soon or you will be left behind.
Never Miss a Beat: Get a snapshot of the issues affecting the IT industry straight to your inbox.
You May Also Like
---