Big Data Innovation To Hit Legacy IT
Big Data Innovation To Hit Legacy IT
Big data is coming to industries that have historically struggled to get started with data-driven initiatives. The best advice: Start small.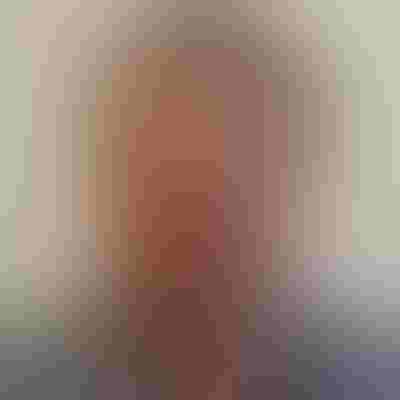 Globys chief data scientist Olly Downs.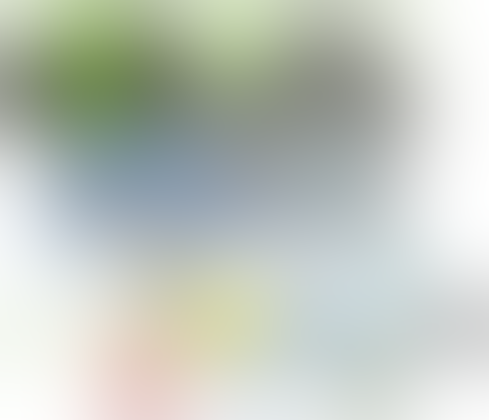 10 More Powerful Facts About Big Data
10 More Powerful Facts About Big Data (Click image for larger view and slideshow.)
The next wave of big data adoption in the enterprise will occur in the kinds of places that might seem familiar to veteran IT pros: companies and industries with, to put it gently, challenging IT environments.
Whereas many technology companies and others with data in their DNA have been in on the big data clamor for a while, it's everyone else that will make big data business as usual. It won't necessarily be easy for them.
"The interesting thing about the data scientist role [currently] is it's entirely dependent on industries that really do have meaningful data and can get to it an easy way," Olly Downs, chief scientist at the big data analytics firm Globys, recently told us. "I think one of the biggest things holding back general applicability [of big data initiatives] is businesses that can't get to their data."
When those organizations hire data scientists and other big data pros today, Downs said, they end up spending much of their time just trying to unlock the data and get it into some kind of workable shape -- instead of doing any actual data science and delivering analytical insights. Those businesses will get there eventually, though, and that's the next great frontier for the data scientist and similar roles.
[Avoid data obsession; focus on the problem at hand. Read Big Data Has Exhaust Problem.]
"This trend is going to follow industries where IT has generally been hard or unwieldy, or where historically there have been constraints that slow down adoption," Downs said. He cites the ongoing IT revolution in a traditionally conservative industry like healthcare as an example.
Retail is another example of an "old" industry undergoing a data-based transformation; Downs cites banks and telecoms as examples of industries that have typically faced IT friction but are poised for their own data-driven innovations. He acknowledged that the latter sector might seem like an odd candidate, given that it's in the technology business. Telecoms might be at the forefront in areas like mobility, but siloed teams and departments mean information is often similarly walled off.
"That's where the evolution is going to be: [companies with] a lot of legacy IT and very siloed roles," Downs said. "Even in technology organizations like telecom, there are usually two separate teams -- network engineering and IT -- that don't even work well together."
What's the chief catalyst that will spur traditional companies and industries into better data management and analytics? If you answered "money," feel free to take a bow.
"Data science has the most impact when you're driving out cost with science and insight, or you're increasing top-line revenue using science and insight," Downs said. Industries chock full of early movers in big data and analytics -- or those born out of the trend itself, such as ad tech -- have something in common: "It's because the connection between doing interesting science and getting measurable value [is] very, very close together." You don't need a PhD to know that "measurable value" means the kind of dollars-and-no-nonsense numbers favored by the C suite, board members, and investors.
For organizations struggling to find a starting point in their data strategy, Downs offers clear advice: "Pick a problem that you can solve." That problem can be small -- you just need to be confident you can follow it through to a successful end.
"Get the business result from it. The way a lot of businesses get into big data initiatives -- and previously into data warehousing initiatives and stuff like that -- is by trying to pull all of their data together into one space. And that's organizationally unwieldy, requires all sorts of politics, budgets, and these sorts of things," Downs said.
"These things get much easier if you can drill down, even in a very narrow way, [into] one insightful source of data that perhaps never makes it into the standard set of reports for some business unit, [create] a certain type of analysis or view of the data that is different, and then [offer] some insight that should inform a decision or a change that could be made in the business," he said. "Even if the problem is small, it will help you get a lot more traction for thinking like this in general, because you can show the end-to-end value, and you can also illustrate all of the different stakeholders that need to work together to achieve... what it would take to work on bigger initiatives."
InformationWeek's June Must Reads is a compendium of our best recent coverage of big data. Find out one CIO's take on what's driving big data, key points on platform considerations, why a recent White House report on the topic has earned praise and skepticism, and much more (free registration required).
Never Miss a Beat: Get a snapshot of the issues affecting the IT industry straight to your inbox.
You May Also Like
---