Bill Gates Offers Microsoft 'Part-Time' Help
Bill Gates Offers Microsoft 'Part-Time' Help
The Microsoft chairman negotiates CEO rumors while focusing on global poverty efforts.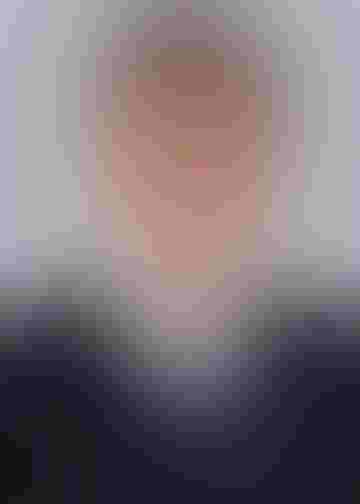 Microsoft chairman Bill Gates.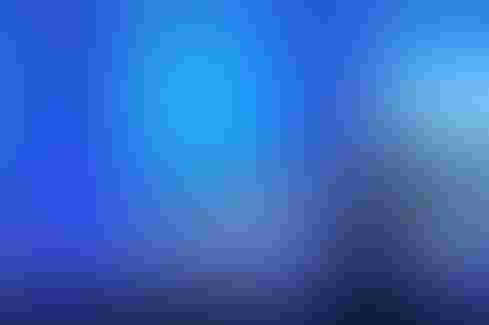 7 Mistakes Microsoft Made In 2013
7 Mistakes Microsoft Made In 2013 (Click image for larger view and slideshow.)
Microsoft chairman Bill Gates has been making the news media rounds this week to discuss his philanthropic efforts with the Bill & Melinda Gates Foundation and the release of his annual letter, dedicated this year to the role of aid programs in eradicating poverty.
Behind him, rumors about Microsoft's next CEO continue to swirl. Recent reports say Ericsson CEO Hans Vestberg has joined insiders Satya Nadella and Stephen Elop on the short list of candidates. Reports have also indicated that preferred candidates such as Ford CEO Alan Mulally voluntarily dropped out of the running, due to the influence of Gates and outgoing CEO Steve Ballmer on the Microsoft board.
[Good news for Win XP fans: See Microsoft Delays Windows XP Antivirus Doomsday.]
The speculation inevitably spilled into Gates's news blitz. He told Bloomberg that he won't return as CEO -- a stance he has maintained from the start, despite some hopes to the contrary. He said he plans to dedicate the rest of his life to philanthropy, though he would "help out part-time" at Microsoft.
He also said that Microsoft will move at the right pace and that, even if the Microsoft board felt some urgency to name Ballmer's successor quickly, it would be important to choose the right person.
But Gates is a seasoned public figure. Beyond what etiquette dictates, he has been tight lipped about the CEO search. He also used his interviews to opine on social issues, including why he voted to legalize marijuana in Washington. But more than anything else, he was out to dispel the notion that the world's poorest nations are beyond help.
"Don't let anyone tell you that Africa is worse off today than it was 50 years ago," he wrote in his letter. Income per capita has risen substantially. Seven of the 10 fastest-growing economies of the past half-decade are in Africa, and the continent has made substantial progress in health and education.
On the basis of these accomplishments, Gates predicted that, by 2035 no countries will be poor, at least according to the World Bank's current definition, adjusted for inflation. "Inequality will still be a big problem, [with] poor people in every region," but more than 70% of countries will have a higher per capita income than China does today.
Last year, Gates used his letter to emphasize the importance of analytics in addressing the world's problems. For the 2014 edition, he linked progress in developing nations to nonprofit aid efforts.
Foreign aid efforts are sometimes plagued by small-scale corruption and other problems, he wrote, but many programs have proven their worth. "Health aid is a phenomenal investment. When I look at how many fewer children are dying than 30 years ago, and how many people are living longer and healthier lives, I get quite optimistic about the future."
He also discussed the role of health aid in a Washington Post interview. "Capitalism did not eradicate smallpox," he said. "It just doesn't know how. Polio eradication is a work in progress, but it's not being done by markets. So the childhood death reduction, the nutrition improvements, those are overwhelmingly aid-driven."
As for Microsoft, CEO rumors continue to accumulate. Re/code recently reported that Microsoft's board has already made a decision, and that the announcement is being delayed until the hubbub over Gates's letter and the company's earnings have died down. Citing unnamed sources, the website also reported that Ballmer could resign from the board once a new CEO is introduced, though he would still be expected to control around 4% of Microsoft's shares.
Whether or not Microsoft has made a decision, the CEO rumor mill should kick into high gear by Thursday, when it announces its quarterly earnings.
Michael Endler joined InformationWeek as an associate editor in 2012. He graduated from Stanford in 2005 and previously worked in talent representation, as a freelance copywriter and photojournalist, and as a teacher.
Incidents of mobile malware are way up, researchers say, and 78% of respondents worry about lost or stolen devices. But while many teams are taking mobile security more seriously, 42% still skip scanning completely, and just 39% have MDM systems in place. Find out more in the State Of Mobile Security report (free registration required).
Never Miss a Beat: Get a snapshot of the issues affecting the IT industry straight to your inbox.
You May Also Like
---