Brewing Up Data Infrastructure to Support Tech Diversity
Brewing Up Data Infrastructure to Support Tech Diversity
Having grown by many acquisitions to be perhaps the largest beer company in the world, Anheuser Busch InBev is working to create a unified view of all its data.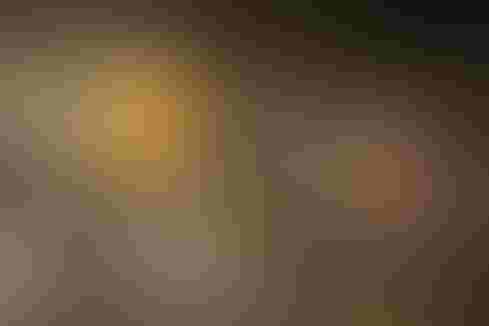 Image: hiddenhallow - stock.adobe.com
One of the toughest jobs in IT is integrating a new acquisition into the existing business. There are often completely different technology systems in place, different processes, and a whole lot of change management as you bring new staff onboard.
It's a big job. For one of the fastest growing consumer product companies in the world, Anheuser Busch InBev, it's been especially big, encompassing the data of multiple acquisitions in 50 countries around the world. Good thing there's beer available!
The multinational brewery and beer giant has been growing both organically and by acquisition in recent years and now owns more than 500 domestic and international brands in the beer category including Budweiser, Busch, Corona, Bass, Beck's, St. Pauli Girl, and Pacifico. It's a big company with more than $55 billion in annual revenue and the kind of technology infrastructure that you would expect from a company that's been rapidly acquiring other companies.
"We are very fast moving, rapid growth, and have a heavy technical debt. Especially when it comes to the data landscape, we were really all over the place," Harinder Singh told InformationWeek. Singh joined the beer giant two years ago as global director of Data Strategy and Solution Architecture as the company made the decision to embark on a massive digital transformation. He brought with him nearly six years of experience working to scale and speed up data and analytics performance at Walmart Global eCommerce.
When he joined Anheuser Busch InBev in 2017, one of his first tasks was to perform an assessment on data governance, big data, cloud technology, and several other areas at the company. There was a lot to assess. Anheuser Busch InBev operates in more than 50 countries, and it operates at least one business in each of those countries. Each country's data operations were at a different maturity level. Some businesses had top-rated tools that weren't well implemented. Others had home-built systems that functioned well but couldn't scale. Scale is pretty important, it turns out, when you are the biggest beer company in the world.
There were 15-plus ETL tools, about 27 ERP instances (with SAP as one of the big ones), and several different databases, Singh said.
"If it was sold under the sun, pretty much at this company we had it," he said.
Yet, while there was a lot of technological debt and so many solutions operating throughout the company's many businesses, the desire to move quickly towards value and insights drove a lot of the thinking around technology choices.
"After doing a maturity assessment, it was very clear we had to have some kind of unified view of data," Singh said. "Not necessarily unified technology, but a unified view."
The new technology would also have to be reusable across all of Anheuser Busch InBev's countries.
"We are a very lean company," Singh said. "We don't have the bandwidth to build it for each entity."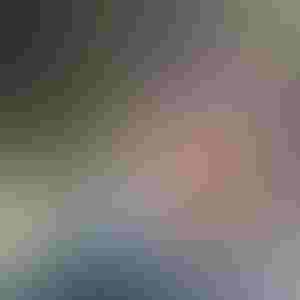 Harinder Singh, Anheuser Busch InBev
Singh was also focused on building out people and processes. He created and hired the company's first global data team in 2018, based in Brazil and India, and plans to expand the group four times over in 2019, although he couldn't comment on the size of the team.
He also had to define and enforce processes at the global level. For instance, each individual business had to report net revenue and numbers of customers in a consistent way.
"But for a global company with different tax rules, revenue rules, and GDPR coming in now, these things become very complicated," he said. "Coming up with the process in a global company is quite difficult. That is something we are still working towards."
In terms of the data technology, Singh followed four core architecture principles when making selections for the stack.
First, data had to be treated as a business asset. Second, it had to be simple, but highly reusable. Third, total cost of ownership was a key factor in terms of choosing a platform to support such a big company. Fourth, the architecture needed to be cloud-first.
"Because we knew we had to do so much at a rapid pace, we couldn't afford to be on-premises and wait months and years to do things."
Singh built on his successful experience at his previous "Fortune One" company, although he declined to directly say that it was Walmart. In that previous position he implemented Talend's solutions for the company's data architecture and he brought the same concepts to Anheuser Busch InBev. Among the benefits the platform offered were 900-plus connectors available out of the box, which helped with the TCO core principle. There was no need to buy each connector separately. The platform also fit the reusability principle by generating code that can be reapplied across many different platforms and systems, Singh said.
"For instance, we built one data extraction process from one database and then pretty much took the same code, made some minor changes, and made it reusable across 15 other databases with a very minimal amount of extra work.
That was an important aspect for a company operating in 50-plus countries with at least one business unit in each country. With such a sprawling and diverse technology infrastructure, this kind of solution made the most sense.
Anheuser Busch InBev calls this data setup the "EDH" or enterprise data hub.
"Essentially it's a multi-stage platform for the processing, storage, and organization of data," Singh said. "It supports internal data, external data, structured and unstructured data, and IoT data. We have different layers within the enterprise data hub to manage the data and make it available to users."
Anheuser Busch InBev chose Microsoft Azure as its cloud platform because it seemed particularly enterprise-friendly and there were integrations available with Microsoft in other areas, such as Anheuser Busch InBev's Microsoft 365 implementation. There are several other components on Azure, too, that Anheuser Busch InBev is using, such as a Hortonworks HDInsight cluster, plus some other technology for security and compliance. Why Azure?
"AWS is a great platform, and there are many companies on AWS," Singh said. "What we saw with Microsoft was that they were really enabling cloud for companies that weren't necessarily in startup mode, but more enterprise companies with lots of legacy applications and software that must be supported as well."
Anheuser Busch InBev is also migrating to SAP's S/4HANA, the ERP system backed by SAP's in-memory database. This project will take multiple years to complete, Singh said, as the organization goes from country to country to convert whatever ERP system had been in place there.
Ultimately, the goal for the data operation is to make the data available and usable for the data science community, the data engineers, and the company's business partners. So far, the projects have been successful. Singh said the team has reduced the amount of time it takes for data scientists to get data by 70% to 80%. Singh hopes these efforts will help this 600 year-old (in one form or another) beer company to prosper for the next 100 years.
"Data is the biggest enabler of any digital transformation," Singh said. Anheuser Busch InBev is ready.
For more executive interviews, check out these stories:
Going Up? Otis Elevator Hits Digital Transformation Button
St. Jude Cloud: Sharing Data to Cure Cancer
T-Mobile Modernizes its Data Analytics Platform
Machine Learning Targets the Opioid Crisis
Never Miss a Beat: Get a snapshot of the issues affecting the IT industry straight to your inbox.
You May Also Like
---