CIOs Need To Bend IT Like Beckham
CIOs Need To Bend IT Like Beckham
Sounds crazy, but CIOs can learn from David Beckham's unique soccer and marketing skills.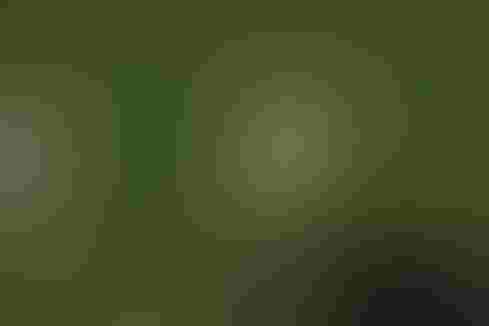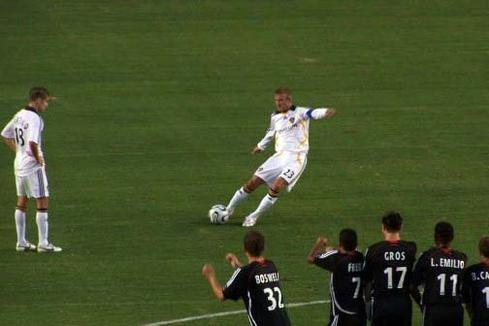 I was raised in Manchester, England, so it's no surprise I have a passion for football (OK, soccer to my stateside readers). I was in a family of feral Manchester City fans, so my team allegiance was predetermined. However, I still admire good footballers, whoever they play for -- David Beckham is one in particular.
Beckham wasn't the fastest player in the world. He wasn't naturally gifted, and he had a feisty temperament.
[NFL tech leader Michelle McKenna-Doyle discusses new digital fan experiences. Read NFL CIO: Football's Digital Transformation]
So why is it that this less than fleet of foot footballer with a suspect attitude managed to play at the highest level of the sport for 15+ years? How is it that he managed to win trophies with teams in England, Spain, France, and the US?
And what does any of this have to do with IT and the role of the CIO?
Well, lots -- let me explain.
Practice, practice, practice
Beckham spent hours training to perfect one of the things he was really good at -- taking free kicks. He became so good that his one-time manager (Sir Alex Ferguson) stated, "David Beckham is Britain's finest striker of a football, not because of God-given talent, but because he practices with a relentless application."
This focus on accuracy and discipline to compensate for skill constraints is a great lesson. CIOs must now relentlessly explore new business opportunities by leveraging technology resources, but without buying a whole new team. With speed and agility being paramount, modern CIOs will compensate for shortfalls in "enterprise pace" by brokering more elastic and adaptive IT resources while supplementing an aging squad with new talent in mobility and data analytics.
They'll also realize that, to drive better results, the talent building new products and services should also be running them.
Vision and game sense
Beckham didn't actually score a lot of goals, but he was pretty nifty at creating them for his teammates. A superb crosser of the ball, Beckham had the ability to put the ball in the best position to set up scoring opportunities.
Modern CIOs should be equally visionary and possess great business game sense. With IT now being an integral part of every business function, no other executive is positioned to take better advantage of technology for the enterprise. However, vision requires CIOs to develop their game beyond the purely technical and become a "midfield general" who collaborates with key business stakeholders to identify and drive new business opportunities -- routes to goals, if you like.
Some would argue that there's nothing new here, and that vision has always been part of being a CIO. Very true, but today there's a new skill that separates winners from losers. It's the ability to create many more business "assists" by quickly assessing the feasibility of technologies to deliver business outcomes.
This requires nimble ball skills using both feet -- "left-foot architectural" to support accelerated delivery cycles and "right-foot business" to build business cases and test assumptions in close to real time. Modern CIOs who develop this unique skill will become true business entrepreneurs -- quickly bringing ideas to fruition while keeping investments to a minimum.
A brand ambassador
Beckham is instantly recognizable across the globe; he is the face of football wherever it's played. He's also a fairly astute businessman and marketer, building a brand that's as recognizable as Apple, Google, Nike, and Coca-Cola. So while he no longer plies his football craft, he's profiting nicely from a line of men's fragrance and underwear, and he has been featured in Super Bowl commercials.
Modern CIOs must also be great ambassadors of their own code -- business technology. Now with the spotlight on IT, good communication is essential. CIOs must focus on building the IT department's brand by measuring and communicating the contribution of IT in a business context. As such, IT will no longer be critiqued on the ability to fix problems, but on how the function reduces defects, improves quality, and, above all else, contributes to developing new profitable systems of engagement with the customer.
Building and communicating the IT brand will attract the right skills and talent. Great people want to work for great companies, so great CIOs will own the technology brand and communicate success from authentic storytelling. That can start with the website, but it also includes social media and job/career sites.
Bending IT
Beckham couldn't just kick a football. He could bend and place it beyond the reach of opposing goalkeepers. Beckham did this at some crucial times, like when England was seconds away from failing to qualify for the World Cup.
Modern CIOs will bend IT, too, knowing that just kicking a technology ball won't guarantee anything. Success will come to those who implicitly understand that the new contribution of IT isn't the new technology per se, but how the application of technology extends or enhances business models or creates completely new ones.
It's so true that soccer is won and lost in the midfield. So modern CIO playmakers will develop the skills needed to drop back and defend when times are tough but counterattack by creating opportunities. But whatever your game plan, always remember that, just like the "beautiful game," IT should be fun and exciting to play.
These five higher education CIOs are driving critical changes in an industry ripe for digital disruption. Also in the Chiefs Of The Year issue of InformationWeek: Stop bragging about your Agile processes and make them better (free registration required).
Never Miss a Beat: Get a snapshot of the issues affecting the IT industry straight to your inbox.
You May Also Like
---