Data Is the Lifeblood of Sales Intelligence Programs
Data Is the Lifeblood of Sales Intelligence Programs
Turn sales professionals into their own data masters. Help them organize disparate data, which can lead to intelligence and actionable insights.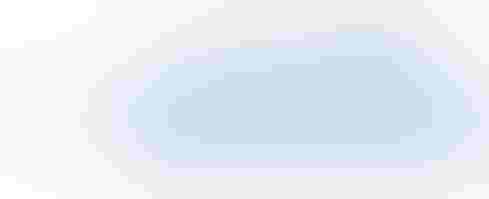 Many organizations are going through an analytics evolution. And this data-driven approach is no longer exclusive to technical teams as more business personnel become "citizen" data scientists -- yes, even sales teams.
For sales personnel, the start of the journey began with reactive reports that described sales results. As systems improved and operations matured, analytics advanced to become diagnostic, visualized and interactive. Today, these sales analytics are the foundation of most business reviews.
The transformation continues as progressive leaders seek prescription and prediction from their analytics.  In fact, this process is really a shift from knowledge to intelligence. Collecting data and converting it to information creates knowledge, but it requires intelligence to apply knowledge. Intelligence leads to actionable insights.
Technology has been a great enabler and technology leaders have served as a guide as more teams join them on their data journey. Through the partnership of business and IT resources, valuable insights are growing faster than the data is being collected. Without this collaboration of technical and business professionals, data loses its value. 
While technology is a great enabler, in some ways, it can also lead to distractions. For example, Gartner sees that the average sales professional uses 5-plus dashboards regularly and 10% of sellers are using 11-plus dashboards. There is a diminishing return to both sales professionals and operational teams as dashboards proliferate. 
Clearly, technology has made the painstaking processes of data transformation and visualization simpler and more accessible. However, a sales intelligence program must be founded in business purpose. Remember, the goal is not about data collection, transformation or visualization. It is about applying the knowledge gained to improve execution, identify opportunities and prioritize investments.
Collectively, leaders across IT and sales need to shift their mindset. To turn sales professionals into their own data masters -- ensuring continuous awareness of data sources, hygiene and mechanisms for collecting that data -- IT and sales staff can partner on the following five areas:
1. Find an executive sponsor who connects intelligence to business purpose.
The best executive sponsors are intellectually curious, data-oriented and open to a new way of thinking. Sales intelligence programs that lack an executive sponsor will have an existential threat as the new intelligence challenges old thinking. Executive sponsors need to support and potentially defend the program as it matures and earns credibility.
The credibility will build as the sales intelligence program produces insights that improve business performance and inform decision making. Sales intelligence is not the same old, descriptive reports that explained what happened. Instead, leaders need to see insights that lead to allow them to influence the future.
Similarly, selecting representatives from IT and sales to work together more closely can ensure there are ongoing opportunities for improvement -- from both a technology and skills perspective.
2. Begin with a top-down, incremental approach that prioritizes quality over quantity.
The top-levels of sales teams are an easier place to start. While a bottom-up approach has value, many data idiosyncrasies exist at the seller level. This will cause delays and confusion that will erode credibility. 
It's also important to start small and work iteratively. Collect early, visible wins and prepare for minor challenges that will occur -- typically caused by internal politics, data hygiene, technical woes, etc. Focus on solving business problems. Fewer, meaningful insights are more beneficial than many, less impactful dashboards. 
3. Be clear in the roadmap and scope.
Let key stakeholders know how sales insights improve decision making and identify near-term deliverables focused on business problems. By working together, sales and IT teams can optimize existing tools to cater to their unique needs, such as by calendarizing the business cadence with an illustration of how insights will improve upcoming decision making -- like territory design, customer segmentation and sales force sizing.
When it comes to sales intelligence, it is valuable to analyze data to deliver insights as well as manage transformative changes to improve performance. However, it's difficult to do both as different skillsets are required and funding demands will vary. In the early phases, focus on delivering insights. Managing transformational change should be out of scope.
4. Build a virtual community of early adopters and influencers.
Assembling a virtual team helps promote diversity in thinking, increase usage and improve the maturation process. Plus, these ambassadors serve as change agents across the organization. They will get the message out about the assets available and value created.
Leaders should not measure success by counting the number of dashboards and reports. Rather, success comes from how insights influence leadership and decision making. When insights are not being leveraged, improvements may be found with a simple fix. The early adopters will help detect and resolve these issues.
5. Be a teacher and a data master.
Leaders should not assume that the newly delivered intelligence will be used as intended. Deploying dashboards is as much about people as it is about technology. Some stakeholders will need help in understanding the insights. Teach them to consume insights and make more intelligent decisions. 
To effectively teach and overcome minor objections, sales leaders must be empowered to develop a mastery of the data. To become a master, they must be continually aware of data sources, data hygiene and mechanisms for collecting data. Data is the lifeblood of the sales intelligence program and is the key to sustainable success.
Sale intelligence can dramatically improve how decisions are made across a sales organization. The idea isn't to replace manager discretion or input, or even to ask sales teams to take on an entirely new role. Instead, it is to empower managers and leaders by organizing disparate data to become information that leads to intelligence and actionable insights.
In many ways, everyone within an organization is the master of their own data: It's all in how they use it that separates the leaders from the pack. To succeed at data mastery in any business function, everyone within an organization must work toward the goal of data accessibility and analysis for all.

Dave Egloff  is a senior director, analyst in Gartner's sales practice, and works with chief sales officers and sales operations leaders on initiatives across sales force design, sales operations and sales compensation. Egloff has extensive global experience and leverages a holistic approach that combines qualitative assessments with quantitative analyses. He has over 20 years of experience and prior to joining Gartner, led sales effectiveness, sales compensation and global sales performance at companies such as TransUnion, Citrix and Motorola.
Never Miss a Beat: Get a snapshot of the issues affecting the IT industry straight to your inbox.
You May Also Like
---