Develop Your Own 'AI Mavens'
Develop Your Own 'AI Mavens'
With nearly half of all artificial intelligence projects not making it out of pilot, how can organizations ensure leadership understands what use cases actually work? Create your own team of AI highfliers.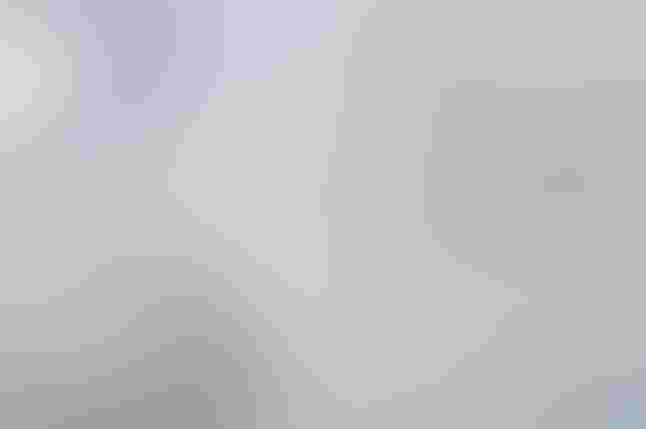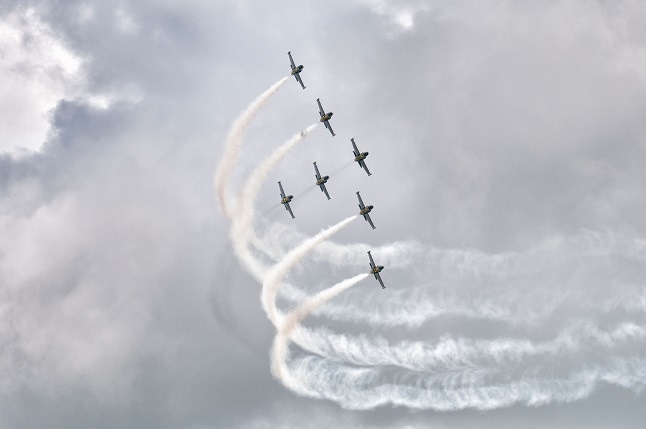 Peter Brogden via Alamy Stock
Financial service firms frustrated by underwhelming results from artificial intelligence projects should divert some of the resources now devoted to rock-star data scientists and cutting-edge tech to cultivating AI expertise among business leaders throughout their organizations.
Financial service firms have countless pilot programs using artificial intelligence. Most of these projects will never see the light of day. Despite the rush of resources now being thrown at AI, fewer than 55% of AI projects ever make it beyond the pilot stage. Even those initiatives that do reach the operational phase often fail to deliver expected results.
Why do these well-funded efforts so frequently fail? The answer to that question has less to do with AI itself, and more to do with organizational management. Most financial service firms start their AI journeys by hiring the best and brightest data scientists available. Experience has shown that developing the AI model is not the most challenging pre-requisite for success. Even the most talented data scientists struggle to deliver AI applications that have a real impact on business results. They often lack both the business knowledge and operational experience to achieve such a goal. As a result, companies that focus too heavily on hiring data science "unicorns" end up with statistically interesting models that are of little to no business value.
Obstacles to Change
The truth is, most AI projects founder not for the lack of specialized expertise, but for the same reasons other major change initiatives fail. Researchers estimate that 85% of digital transformation projects across all business sectors "fall significantly short" of their objectives. Projects that underdeliver gradually lose momentum due to some combination of unforeseen implementation challenges and internal resistance. Both obstacles are caused in part by a lack of engagement with business leaders and their teams. AI solutions developed without the close cooperation of business leaders often fail to align with the workflows, goals, and constraints that drive operational processes and business performance. From the perspective of the business units, these solutions might not work, or they might not be focused on the right objectives.
These concerns help create the second major obstacle to major change initiatives: internal resistance. Business teams who feel like an externally created solution is being imposed upon them will often push back. A common failure point is that AI recommendations don't come with a good explanation and the business doesn't therefore gain the confidence to execute them.
Sometimes that pushback takes the form of direct and vocal opposition. More often, it manifests as apathy and a lack of day-to-day support that undermines the initiative over time. This type of resistance can be a particular risk in AI projects due to the widespread perception that AI is coming to take the jobs of human workers.
Introducing the AI Maven
So how can financial service firms overcome these challenges and move from experimental projects to using AI at scale across their organizations? One of the most important steps firms can take is to create what I call "AI mavens." AI mavens are professionals with experience in the business who have also been trained in the technology and process of AI. They understand how AI works, and how to apply it to the organization.
AI mavens use this broad knowledge to help embed AI solutions into the business. Their unique perspective allows them to help properly sequence steps in the implementation process and address potential obstacles. They can also help identify early actions that deliver quick wins, generating momentum for the AI initiative.
These home-grown AI experts can help sustain that momentum by building trust for the AI project throughout the organization. Because these professionals work and lead business units, they have relationships and influence. They can communicate how the AI initiative will add value -- not only to the organization, but also to employees in their day-to-day work. Throughout the development and implementation processes, these home-grown AI pros can serve as a valuable bridge, fostering collaboration among senior management, the technology/AI function, and the business units.
The AI Academy
Creating an internal cadre of AI specialists might sound like an expensive and even daunting task. However, consider the stakes. Financial service firms are investing millions of dollars in AI capabilities that many believe will soon emerge as key drivers of business performance. If AI mavens help increase the chances of success, accelerate the implementation process, and enhance the end result, the costs of investing in the team will be negligible relative to overall returns on the AI initiative.
Financial service firms looking to build and deploy a team of AI specialists have a choice. They can hire professionals with AI expertise from technology firms or other external sources and teach them the business, or they can train internal business leaders to assume the role of AI specialists. Over the course of my career, I've trained hundreds of C-level executives to be this type of AI advocate. Based on this experience, I believe it is faster and more effective to establish an "AI Academy" to train up existing business leaders. It clearly also has benefits in terms of retention and growth of top talent.
The AI pros who emerge from this training can draw upon their understanding of the corporate culture, their deep domain expertise, and their relationships across the organization to advance the AI initiative past the pilot phase and into an operational capability that actually drives revenues and improves business performance.
Never Miss a Beat: Get a snapshot of the issues affecting the IT industry straight to your inbox.
You May Also Like
---