Digital Tools are Transforming the Insurance Industry
Digital Tools are Transforming the Insurance Industry
Innovating with automation, AI, and low code helps to streamline operations, enhance customer experience, and provide a competitive advantage. (SPONSORED ARTICLE)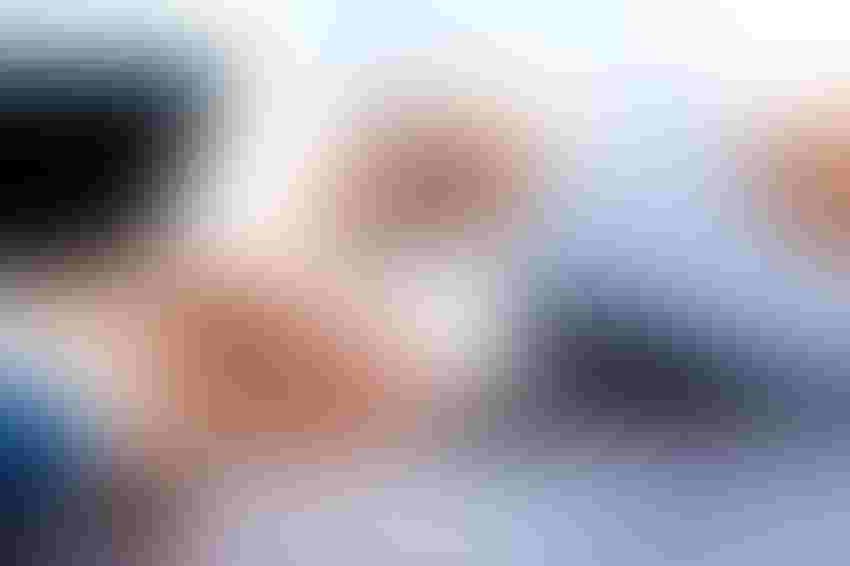 Tedious forms, long wait times for assistance, and even longer waits for claims processing are all struggles of the insurance industry. Paper-heavy processes and human capital wasted on repetitive, rule-based tasks cut into the quality of service being delivered and overall profitability of the insurance agency. Because of these inefficiencies, the insurance industry is set up to revolutionize itself with modern automation and artificial intelligence technology.
Agencies stand to make huge gains leveraging tools such as robotic process automation (RPA) and generative artificial intelligence (AI) to bring forward service offerings designed in and for the modern day. Additionally, the incorporation of low code, a software development approach that is highly scalable and configurable, is helping build interfaces and increase speed for application delivery.
Automating daily paperwork and other repetitive tasks increases productivity and, when orchestrated by a qualified software partner, significantly reduces error rates. RPA, the practice of automating business processes using software and AI, is the logical place to begin when agencies are looking to dip into the potential of modern insurance technology. Digitally native consumers continue to become a growing share of policyholders and bring an expectation of efficiency and modernity. RPA integration tackles time-consuming tasks and streamlines day-to-day operations, providing a user experience on-par with what today's consumers expect.
After analyzing current processes and operations, transformation partners identify tasks that can be automated in a cost-effective manner and introduce solutions on a customizable and scalable basis. Hundreds of daily tasks can be supported by generative AI leveraging cloud solutions such as Microsoft Azure or Amazon Web Services.
Underwriting, perhaps the most core element of insurance, is an arduous task requiring significant human intervention that could be managed with relative ease by software. Software solutions easily and quickly automate underwriting and claims processing with AI to deliver verdicts to policyholders. In some cases, adjustment time was accelerated from an average of 20 minutes per claim and underwriting to approximately two seconds. Tools can also identify policyholders most primed for upselling and cross selling, creating a constant stream of new leads and opportunities.
Some firms which have undergone partial or total digital transformations have reported up to 58% of customer transactions processing straight-through completely free of human interaction, over 95% of policies being electronically issued, and 100% of claims being digitally paid. AI holds the potential to introduce dramatic time and resource savings across underwriting and claims processing.
Customization has in recent years become a staple of consumer demands. A 2020 Deloitte study found that customization is king not only when it comes time to renew, but throughout the policy year.  Insurance needs to be more flexible in its capabilities. While integrated AI can handle rule-based tasks, employees can focus on areas such as developing products that fit the precise needs of unique customers.
AI chatbots by generative AI can access and process complex data and records at a moment's notice and are available around the clock ensuring that, even during periods of elevated support demand, agencies can provide prompt, impactful, and consistent interactions. Virtual agents can even handle phone support through tools such as this voicebot.
Despite a clear business value and consumer demand, less than one in three insurance agencies have adopted RPA technologies. Of the remaining 60% that have not, just over half have any intention of adopting the technology. The banking industry has already seen this push for digital infrastructure, with 78% of American adults preferring to conduct their banking online. Using this data as an indicator for general consumer sentiment within banking, financial services and insurance, insurance firms need to do what they can to not fall behind the curve.
Solutions providers are working to develop programs that go beyond the capabilities of even the most skilled and practiced human analysts. Our company is preparing to bring to market a policy churn prediction model, which will isolate policyholders who are likely to not renew their policies and outline contributing factors to agents working towards retention. As technologies continue to advance and machine learning plays a larger role in the development of future tools, firms early to adopt and incorporate will have the opportunity to be innovators breaking through and setting themselves apart.
Those opposing might cite hesitance to invest resources or an "if it's not broken, don't fix it" mindset, but these changes are critical to ensure insurance technology remains relevant. Agencies which adopt and implement modern technology will see a definitive competitive advantage supported by more customizable services, enhanced consumer experience, and heightened employee contributions.
To learn more about the opportunities that insurance technology has to offer, visit fptsoftware.com.
Never Miss a Beat: Get a snapshot of the issues affecting the IT industry straight to your inbox.
You May Also Like
---