Elevating the Human Enterprise with a Machine-First Mindset
Elevating the Human Enterprise with a Machine-First Mindset
The purpose of adopting a machine-first approach is to bring together diverse technologies including automation, AI and analytics in a holistic way.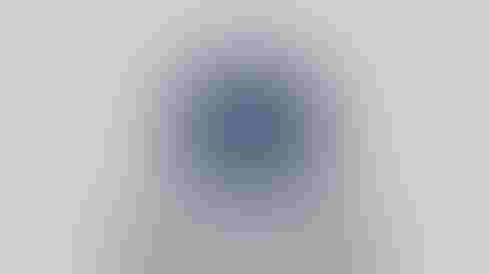 At Bank of America, Erica reminds thousands of customers when their bills are due. She also helps people balance budgets and search for past transactions. Customers love Erica, even though she's not a person -- she's a bot. But she also represents how businesses can forge successful digital transformations using a machine-first approach.
The purpose of adopting a machine-first approach is to bring together diverse technologies, including automation, AI and analytics in a holistic way. The benefits of this approach can be far reaching. When enterprises become AI-ready they can solve a range of business challenges from operational to customer service and employee safety to productivity. The machine-first approach also enables businesses to redirect their employees' time, efforts and expertise on creative thinking, problem solving and decision making. By tapping into the domain experience of the workforce, companies can free employees from the mundane tasks that can be done more effectively by AI-driven technology, in turn boosting performance and improving employee engagement. More efficient operations -- from optimized production to logistics -- can also help reduce the environmental impact and improve sustainability, aligned with a company's purpose.
Increasingly, AI is being used to access structured and unstructured data from outside the four walls of the enterprise, capturing valuable information that can offer insights into new business trends and to orchestrate the right action at the right moment.
More jobs, not fewer
A machine-first philosophy alters the myth that automation and analytics will eliminate or reduce jobs. In fact, we believe that roles of humans will be elevated just as we are seeing the different ways enterprises adopt a machine-first approach. The first entry to using automation is in discreet manual processes. Then as an enterprise feels more confident, they can embrace automation at a greater level.
We saw this in the early waves of automation when it initially seemed destined to displace workers, but ultimately, created new opportunities for people, a fact proven throughout history. Take farming, for example. By 1890, agriculture in the US had experienced a 25% drop in farm-related jobs due to mechanization -- but industrialization also created new areas for work in manufacturing, design, repair, and sales.
In fact, Gartner predicts that by 2021, AI augmentation will create 6.2 billion hours of worker productivity globally. Microsoft and IDC Asia/Pacific shared in a recent study that AI will more than double the rate of innovation improvements and employee productivity gains in India, according to the country's business leaders.
We also see it in our clients' organizations. For an American manufacturer, we put into place a transformation roadmap for automating the routine mundane tasks of L1 and L2 support to relieve people from 24/7 support, to improve employee well-being and engagement. Backed by a focused organization change management strategy to elevate their roles by cross-training them in newer automation and AI technologies and provide them with value-added jobs, we are helping the manufacturer elevate the role of employees from doers of tasks to trainers of the machines.
In total, as more businesses look to technological solutions, McKinsey estimates by 2030, automation could eliminate some 400 million jobs around the world. But automation will also lead to the creation of more than double that number of new jobs, some 890 million positions overall.  Here are areas where a machine first approach not only drives business value, but creates new opportunities for its employees: 
Improving service -- At Capital One, for example, the company launched Eno, a bot that not only monitors accounts, but also alerts customers of potential fraud. Across the financial industry, improved analytics has meant most theft cases and credit card fraud can be handled by automated systems rather than processed manually. Simply by analyzing historical spending and purchasing patterns, such machine first models trigger alerts automatically, giving customer service representatives more time to focus on significant incidents or assisting customers with special needs. Even investment firms are using bots to offer customers recommendations so financial advisers can focus on investment strategies.

New business opportunities -- At online real estate company, Zillow, the firm amassed a database with detailed information on more than 157 million users every month -- an astounding amount of data no human worker could sift through. But, by automating the analysis of this data, the site was able to provide valuable insights to visitors and about visitors. Zillow evolved its business from simply offering home prices, to offering mortgage assistance to customers and lead generation for real estate agents. Such opportunities could never be realized without a machine-first approach.

More growth and opportunity -- What began in 1997 as an online DVD rental service became a streaming media business in 2007. In the transition, Netflix began using an AI recommendation system, automating what was traditionally viewed as a human-curated task. It also continued to automate other support services online. And the changes Netflix deployed drove growth, from $1.2 billion in revenue in 2006 to $16 billion in annual revenue last year. Along the way, instead of reducing the number of workers, it quadrupled the number of employees.
Machine first also means purpose first
A machine-first approach backed by an intelligent automation strategy can empower organizations to bring their purpose to life. While the panacea of workforce growth has not materialized as of today, it is on the horizon as more enterprises find ways to automate more and more tasks. Ultimately, the machine-first approach is a purpose-first approach, reducing unnecessary manual work and freeing up employees so they can reimagine new processes to foster opportunities for business growth. That's when we'll see exponential growth that elevates the role of the human enterprise.

PR Krishnan is Executive Vice President & Global Head, Enterprise Intelligent Automation & Artificial Intelligence at Tata Consultancy Services. In this role, Krishnan helps business and technology leaders drive innovation and integrate digital technologies -- AI, smart automation, machine learning and cognitive computing -- into their business model for growth and transformation.
Never Miss a Beat: Get a snapshot of the issues affecting the IT industry straight to your inbox.
You May Also Like
---