Elon Musk: I Thought Tesla Was Dying
Elon Musk: I Thought Tesla Was Dying
Speaking at the Dell World conference, Tesla Motors and SpaceX CEO Elon Musk discusses innovation, teamwork, and risk taking.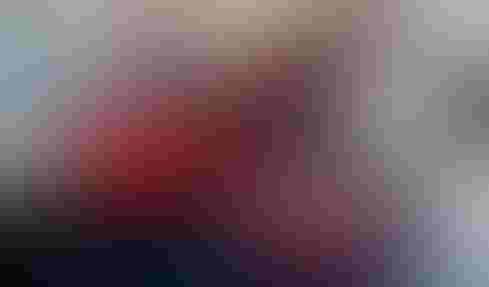 A Dell World attendee checks out Tesla's Model S.
A certain amount of swagger and braggadocio is typical in Silicon Valley, but Elon Musk isn't a typical CEO.
Yes, the CEO of both SpaceX and Tesla Motors made a grand entrance at last week's Dell World conference, driving Tesla's electric Model S luxury sedan into the Austin Convention Center before joining Dell CEO Michael Dell on the stage. But Musk struck a modest tone thereafter, even as the tech author David Kirkpatrick, the keynote moderator, continually baited the tech industry wunderkind to toot his own horn.
"I thought [Tesla was] probably dying," Musk admitted after being asked if he was confident in his ability to innovate.
Tesla failed to attract investors in the summer of 2008. "Trying for a startup electric car company while GM and Chrysler were going bankrupt was a challenging endeavor." Musk resorted to investing his own fortune (amassed during his days leading PayPal), but without additional backers, the money went only so far. He had to borrow money from friends for living expenses.
[What does NASA have planned for the Red Planet? Read NASA Mars MAVEN Mission: 5 Facts.]
The show of faith worked. "Because I was willing to invest everything I had, other investors were willing to put up the other half needed," and the company would have gone bankrupt within a few days if the additional funding hadn't come through.
Now Tesla is producing 600 vehicles per week, 50% more than its earlier projection. SpaceX is involved with sending supplies to the International Space Station. The company also won access last week to the Kennedy Space Center Launch Pad. NASA gave it the nod over Amazon.com CEO Jeff Bezos' Blue Origins LLC, which has been out of use since 2011. And only five years after appealing to friends for support, Musk's personal worth is estimated at $8 billion by the Bloomberg Billionaires Index -- enough to rank him among the world's 170 wealthiest people.
Michael Dell praised Musk's entrepreneurial daring, which the newly privatized Dell is attempting to establish within its own culture. Despite the acclaim, Musk resisted giving himself too much credit.
A video played during the conference depicted a SpaceX rocket lifting off, moving agilely in the air, and settling back where it started. Kirkpatrick said this showed success where many governments had failed, but Musk hesitated to attribute the achievements to his leadership. "There's some amount of good fortune involved here," he said, stumbling over his words for a few minutes. "The real answer is, if you can get a group of really talented people together, unite them around a challenge, and have them work together to the best of their abilities, then the company will achieve great things."
But though Musk deferred to his team, he was firm in the importance of his projects. "Everything but rockets are going to go to electric," and if electric vehicles were "left to big car companies, it would be a long time" before society saw results.
He also linked his companies' achievements to the cross-pollination of ideas that he can encourage by being involved in different industries. "People get siloed," and when those divisions are dissolved, innovation can occur. It's "fairly obvious if you're coming from aerospace" that an aluminum chassis, such as the ones used in Tesla's vehicles, can provide benefits in terms of weight, aerodynamic drag, handling, speed, and energy efficiency. "You don't see a lot of airplanes made out of steel," so "it was an obvious thing to make a car out of aluminum, but the Model S is the only car made out of aluminum in North America."
Musk also said he believes we are living in "the best time in human history." Though problems such as income inequality remain, society has made major strides in promoting "information equality" -- democratizing knowledge. "Thirty years ago, the president of the United States had access to the most information in the world. Today, the Internet gives you more information than the president had 30 years ago."
At the same time, Musk expressed caution over the direction the news media have taken. "A lot of newspapers are asking, 'What is the worst thing that happened on Earth today?'" Public interest in such stories likely exists for an evolutionary reason, because humans are trained to respond to dangerous things. "But we're not trained to respond to the global media."
Michael Endler joined InformationWeek as an associate editor in 2012. He graduated from Stanford in 2005 and previously worked in talent representation, as a freelance copywriter and photojournalist, and as a teacher.
Cloud Connect Summit, March 31 - April 1 2014, offers a two-day program co-located at Interop Las Vegas developed around "10 critical cloud decisions." Cloud Connect Summit zeroes in on the most pressing cloud technology, policy and organizational decisions and debates for the cloud-enabled enterprise. Cloud Connect Summit is geared toward a cross-section of disciplines with a stake in the cloud-enabled enterprise. Register for Cloud Connect Summit today.
Never Miss a Beat: Get a snapshot of the issues affecting the IT industry straight to your inbox.
You May Also Like
---