Experts Tackle AI, Machine Learning AT Strata + Hadoop
Experts Tackle AI, Machine Learning AT Strata + Hadoop
Strata + Hadoop World 2017 welcomes big data analytics enthusiasts from around the world this week and features keynotes about AI, machine learning, and emerging technologies FOR business.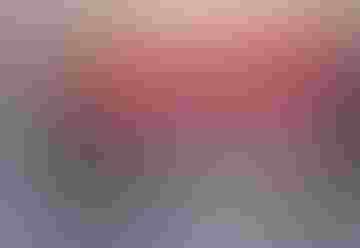 AI, machine learning, deep neural networks, and other advanced technologies will be the focus as big data and analytics professionals converge on San Jose, California this week for the Spring Strata + Hadoop World event.
These are some of the technologies that are capturing the attention of the pioneers in big data and analytics today as foundational technology Hadoop has graduated from aspirational to an 11-year-old mainstream technology. Forrester Research's Brian Hopkins reports "unprecedented adoption of Hadoop in the last three years," and estimates that firms will spend $800 million in Hadoop software and related services in 2017. The research company's 2016 Data and Analytics Survey showed that 48% of organizations have built Hadoop data lakes.
But just as the interest in Hadoop seems to have plateaued on Google Trends, the interest in in the broader term "big data" continues to grow, and the interest in technologies that make use of all that data, such as machine learning, is also rising.
That's been evident in the programming at the Strata + Hadoop event over the past few years, and this year is no exception.
Keynote addresses this year feature several that touch on machine learning and related technologies. For instance, VP of Research and R&D at Thomson, Reuters, Khalid Al-Kofahi, will explain how the news organization is leveraging big data and machine learning to chase down leads, verify sources, and determine what is newsworthy.
Another keynote speaker, Beau Cronin, the lead developer of Embedding.js, will join Niantic CTO Phil Keslin to talk about how the team prepared for and survived last summer's launch of the popular augmented reality game Pokemon Go.
Pehong Chen Distinguished Professor at the University of California, Berkeley, Michael Jordan, will talk about Ray, a distributed execution framework for emerging AI applications.
Coursera's Daphne Koller, co-founder and chief computing officer, will talk about her company is implementing these technologies, too. Coursera is using large-scale data processing and machine learning in online education to examine student online behaviors, to refine discovery and search, and to improve applications.
Sports analytics and visualization startup Second Spectrum's CEO, Rajiv Maheswaran, will talk about how data analytics, visualization, real-time interactions, AI, and more are changing the sports experience, from how coaches work with players and how fans experience the game.
Cloudera Chief Strategy Officer and Chairman Mike Olson will bring much of these threads together in a keynote titled "The Machine Learning Renaissance" when he will discuss how big data is powering a new age for machine learning.
The Strata + Hadoop World 2017 event in San Jose runs from March 13 through March 16 this week, and includes these keynotes plus educational sessions, networking events, and training and tutorials. The attention to AI and machine learning is timely.
Gartner, also, has identified AI and advanced machine learning as one of the top 10 technology trends for 2017, encompassing many other technologies including deep learning, neural networks, natural-language processing, and others.
"The more advanced techniques move beyond traditional rule-based algorithms to create systems that understand, learn, predict, adapt, and potentially operate autonomously," Gartner said in a statement. Gartner VP and Fellow David Cearley said these types of technologies will become ubiquitous in the future.
"Over the next 10 years, virtually every app, application, and service will incorporate some level of AI," he said. "This will form a long-term trend that will continually evolve and expand the application of AI and machine learning for apps and services."
Never Miss a Beat: Get a snapshot of the issues affecting the IT industry straight to your inbox.
You May Also Like
---