Female IT Leadership: Find Your Voice
Female IT Leadership: Find Your Voice
The biggest obstacle to your IT career success may be your inner voice, says Dell CIO Adriana Karaboutis.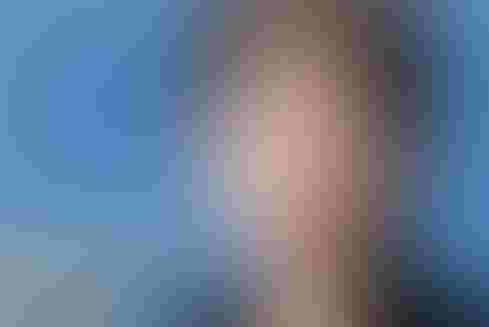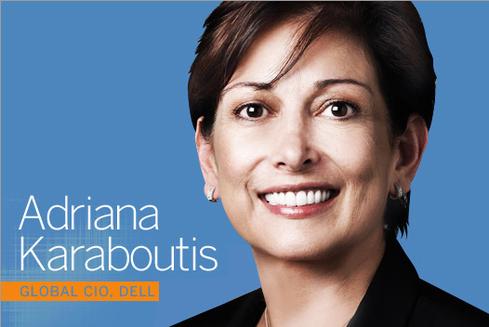 "I have this saying," Dell CIO Adriana Karaboutis told me recently. "'Get out of your own way.' Often it's your internal voice that stops you."
Her advice to rising female IT leaders echoes what I've heard from Wal-Mart CIO Karenann Terrell. Women tend to wait longer than men before reaching for that next role, seeking that big promotion, moving to a different industry, Terrell says. Women -- and not just women in IT -- listen to an inner voice that tells us to make the resume perfect before we try to climb the next career ladder rung.
Maybe Mom taught us perfection is the standard. Maybe we haven't watched many of our friends make this step successfully. Whatever the reason, it's up to us to change our behavior, to strengthen that inner voice.
But how do we learn to get out of our own way? We do that by surrounding ourselves with friends, colleagues, and mentors who will open new doors, make new introductions, provide candor about our weaknesses and strengths -- and grow our confidence. All those people won't be women, but women lend an added dimension. To that end, Dell has its WISE (Women In Search Of Excellence) program, wherein team members get together to share experiences and wisdom. Established in 2002, the program has about 5,800 members across 61 global chapters, according to Dell. When female execs such as Karaboutis travel, they make it a point to speak to the local WISE group, she says.
I don't hear that same story from many people. When I moderated a panel on female IT leadership for the Michigan Council for Women in Technology (MCWT) last year, the hunger for more chances to meet other women in IT was palpable. I also heard a strong desire to pay knowledge forward to women coming up the ranks, and to present positive role models to young women considering studying STEM in college. (Dell's Karaboutis is a past president of MCWT.)
InformationWeek has committed to do more to serve those needs. I'm pleased to share that we will host a networking breakfast for female IT leaders on April 1 at the InformationWeek Conference in Las Vegas. Rebecca Kaul, president of the UPMC (University of Pittsburgh Medical Center) Technology Development Center, will share career lessons learned, followed by an intimate Q&A discussion for female attendees. If you can't attend yourself, please consider sending a rising woman on your team. You can make valuable new connections and share your career story with others.
And that is a story that needs to be told, both inside and outside the IT ranks, if we're to continue to increase the number of women choosing and flourishing in an IT career.
You may not agree with everything veteran IT pro Tammie Colivariti said in her recent InformationWeek column, "Women, IT & The Outrage Machine," but give some hard thought to this comment from her:
I think the biggest issue with "IT" and younger women really is perception and the belief that IT means coding or configuring systems. The reality is there is such a wide variety of career paths in IT/high tech that are rarely mentioned that might appeal to many more women if they were aware of them.
IT needs to better position itself. It's a branding problem at this point.
I agree. And women working on the profession's front lines are in a unique position to fix that branding problem. You may or may not care about the actual percentage of IT leaders who are female; Colivariti says she does not. But in this digital business age, when IT leaders work alongside every type of business workgroup, we should all care about having diverse teams.
[Do you want to be a leader? Read The Broken-Leadership Paradox.]
If you've ever worked on a mostly male/female or an all-male/all-female team, you know that skewing the workforce too much in one direction can hurt creativity, collaboration, communication, and other team dynamics.
All IT leaders should care if college students think that the IT profession is about lonely, geeky guys sitting at a desk, coding. If that's the perception, we're turning off at least half of our potential hires. With STEM talent so scarce, attracting women to the IT field is a business imperative, Wal-Mart's Terrell argues.
As Dell's Karaboutis told me: "We've captured girls around using tech. Now we have to capture them about creating it."
Karaboutis gained manufacturing and supply chain expertise in roles at Ford and GM before coming to Dell, where in her previous role as VP of IT, she led a revamp of Dell's manufacturing operations. She's now living the consumerization of IT, inside Dell and with customers. "I don't chase shadow IT," Karaboutis says. "I chase innovation." One example: Her team created an internal app store so that Dell employees wouldn't think they have to go around IT to get the mobile apps they need.
She doesn't sound like the stereotypical IT guy, does she?
Kaul, in her role as president of the UPMC Technology Development Center, leads a team that develops healthcare technologies for use not only within the UPMC hospital system, but also for sale as part of commercial partnerships -- at profit margins that dwarf those of conventional healthcare providers, as my colleague Dave Carr reported last week. Kaul isn't "aligned" with the business; she drives the business. She also defies IT stereotypes.
How did she develop her inner voice? Come join us at the conference networking breakfast and learn more.
Engage with Oracle president Mark Hurd, NFL CIO Michelle McKenna-Doyle, General Motors CIO Randy Mott, Box founder Aaron Levie, UPMC CIO Dan Drawbaugh, GE Power CIO Jim Fowler, and other leaders of the Digital Business movement at the InformationWeek Conference and Elite 100 Awards Ceremony, to be held in conjunction with Interop in Las Vegas, March 31 to April 1, 2014. See the full agenda here.
Never Miss a Beat: Get a snapshot of the issues affecting the IT industry straight to your inbox.
You May Also Like
---