Fox Talks Building Up a Super Bowl-Grade Digital Platform
Fox Talks Building Up a Super Bowl-Grade Digital Platform
Execs from the TV broadcaster spoke at the INS1GHTS conference about modernizing their tech stacks to meet digital demand.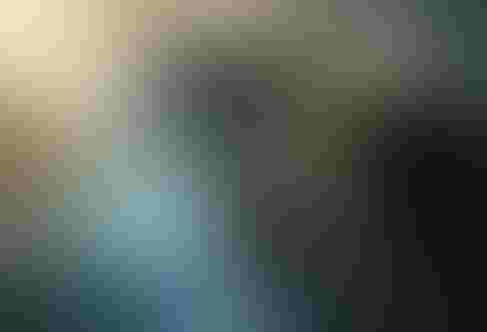 MikeOrlov via Adobe Stock
Television broadcaster Fox Corporation shared at this week's INS1GHTS virtual conference a bit of the IT strategy and work that went into rebuilding some of its infrastructure and preparations that went into the 2020 Super Bowl stream to a global audience.
Steven Thorpe, vice president of video platforms, and Michael Cagnazzi, senior vice president of customer products and engineering at Fox Corporation, spoke at the conference hosted by NS1, a provider of application control and delivery resources, about how Fox modernized their tech stack. That process included going through a domain name system (DNS) migration and an infrastructure build for its streaming platforms to keep the 2020 Super Bowl stream running smoothly.
The operational and IT composition of Fox has changed in recent years thanks to spinoffs and acquisitions. The current Fox Corporation includes Fox Sports and according to Cagnazzi, the recent changes afforded the organization a chance to clear things up in infrastructure and application delivery. "The great thing for us about some of the M&A that's happened over the past couple years is we've gotten to shed a lot of tech," he said. "In terms of infrastructure, we've gotten to start over."
Cagnazzi said Fox used NS1's services and resources on the DNS front to address a legacy stack that needed a revamp. "We were really looking for a modern toolset that would support things like DNSSEC [DNS security extensions] and other modern DNS tooling," he said. Ripping and replacing included a lot of migration, Cagnazzi said, but it also allowed for architecting and building new solutions.
Prepping for a DNS migration, he said the team did not want to take it on manually and sought to go API-first to automate as much as possible. "We wanted something that could be scripted, something that could be done several times in dry-runs," Cagnazzi said.
Fox also sought to build redundancy into its infrastructure to support its broadcast and stream one of its highest profile programs in the world. Held in February 2020, Super Bowl LIV was one of the last major sports events hosted before lockdowns went into effect to combat the pandemic. "Building the Super Bowl truly is a herculean effort and the definition of a can't fail event," Thorpe said.
Achieving redundancy meant more than just having an extra encoder or signal path, he said. "It really was, 'how do we build two complete, separate infrastructures that have very little overlap?' " That way even if something catastrophic occurred, Thorpe said at least one of two stacks would be available to deliver the event.
He said Fox partnered with a number of content delivery networks (CDNs) to meet the needed massive data capacity. "This was the first time the Super Bowl had ever been delivered UHD/HDR [Ultra HD/ high dynamic range]," Thorpe said. "We had to take that normally big reservation of CDN capacity and crank it up." Fox also made use of NS1 to support real-time video quality of service metrics to check for issues in delivery and other elements of customer experience, he said. Rehearsals and test events for the Super Bowl began as early as November of year prior, Thorpe said.
With the reopening of the country, sports activity and other televised events on Fox are anticipated to pick up in the fall with in-person audiences, he foresees a need to scale up rapidly and deliver on observability to meet demand. "For us it's really thinking about, 'How do we take this platform we've built and continue to crank it up,' " Thorpe said. "It feels like we're in the hockey stick of growth in viewing and then transitioning from linear television on to digital."
Related Content:
Ancestry's DevOps Strategy to Control Its CI/CD Pipeline
AT&T Communications CTO Legg on Transforming a Telecom Giant
Never Miss a Beat: Get a snapshot of the issues affecting the IT industry straight to your inbox.
You May Also Like
---