Future-Proofing Your Career FOR the AI Revolution
Future-Proofing Your Career FOR the AI Revolution
Are automation and artificial intelligence coming for your job? How can you prepare your professional skills FOR the coming AI revolution?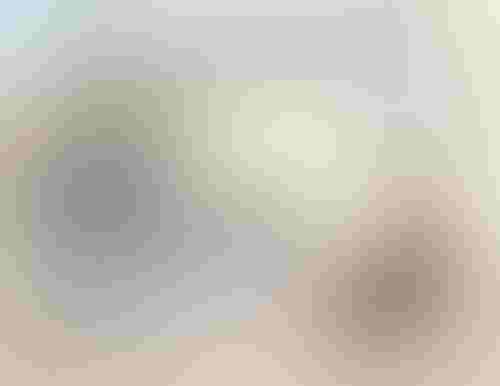 One of the big concerns facing tomorrow's workforce may just be competition from artificial intelligence and the technologies that contribute to it. Last month during our five-webinar Academy series on the implications and opportunities of AI and machine learning, our presenters frequently came back to how AI has the potential to reshape the workforce.
Your job may not be threatened by outsourcing. Your job may be more likely to be threatened because your company has automated the process. Recommendation engines have already changed how consumers interact with retail. No longer needing the help of a sales representative, consumers use these engines to research products and make decisions about what to buy. Organizations are also now experimenting with replacing humans as call center agents, and one of our Academy speakers referred to a recent study in which some participants weren't sure whether the online chat agent who helped them was a human or a machine.
And it's not just low-paid customer service jobs that are being automated. Consider this article about how machine learning is being leveraged as a potential way to do a better job at diagnosing medical conditions from data. Could medical doctors lose their jobs to AI? And what about news reporters?
Jon Carter's cartoon this month captures this moment. A manager, or maybe a director of HR calls an employee into the office to deliver some news. "You've done a good job for the company, Roger, but we just need someone who's a little less ... analog."
That strikes at a fear that many share going into the uncertain future. While experts point to the fact that AI will create new jobs, the AI revolution, like the Industrial Revolution, will change the shape and form of the workforce. We may not recognize ourselves in 20 or 30 years.
During the Academy sessions last month, I asked many of our expert presenters about what skills analytics professionals should pursue to make sure they are ready for the opportunities in the age of AI. Their advice didn't sound much different from the advice elders have given to youth as they embark on higher education and careers over the last 20 or 30 years. Analytics skills are important. Creativity is important. But no one had any hard answers. Maybe we are too close to the beginning of this AI Revolution to know yet what courses to take in college or what skills to pursue.
What do you think? What skills should college students and professionals develop to secure their place in the workforce of the future? Will being analog ever become an advantage again? Will we ever see the cartoon were the HR director calls in The Machine to say, "Hey, you've done good work, but we need someone who's a little less digital?"
Never Miss a Beat: Get a snapshot of the issues affecting the IT industry straight to your inbox.
You May Also Like
---