Gartner Advanced Analytics Quadrant 2015: Gainers, Losers
Gartner Advanced Analytics Quadrant 2015: Gainers, Losers
Gartner Magic Quadrant for Advanced Analytics Platforms 2015 has Microsoft, Alpine, and Alteryx moving up, Oracle MIA.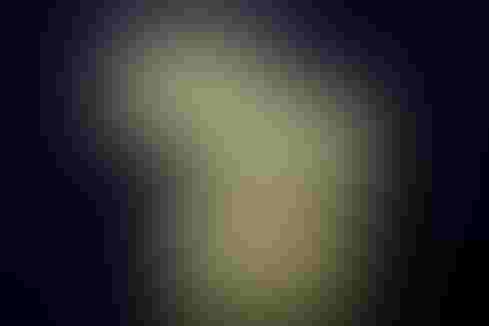 15 Hot Skill Sets For IT Pros In 2015
15 Hot Skill Sets For IT Pros In 2015 (Click image for larger view and slideshow.)
Gartner published its latest Magic Quadrant for Advanced Analytics Platforms late last week, and once again it delivers a mix of good news and bad news for vendors hoping for recognition in the era of big data and data-driven decision-making.
Advanced analytics platforms have always been tools built for statisticians and data scientists. But Gartner noted in its latest report that these tools are "increasingly being directed at business analysts and 'citizen data scientists.'" Thus, Gartner's rankings on its well-known "completeness of vision" and "ability to execute" axes now ride as much on "ease of use" as they do on offering numerous and novel analytical algorithms.
[ Want more on this topic? Read Microsoft Azure Tries To Bring Big Data Mainstream. ]
It's no surprise that this year's Magic Quadrant for Advanced Analytics Platforms is topped by SAS, the perennial top dog in this category. But offsetting SAS strengths, including "the widest [analytics] stack in the industry," high product scores, and "a high level of customer loyalty," Gartner cautioned that "complexity of the learning curve for SAS products is a concern for nonexpert users."
Gartner's top-right "Leaders" quadrant includes SAS, IBM, Knime, and RapidMiner for the second year in a row. The biggest change is in the "Visionaries" quadrant, which has Microsoft, Alteryx, and Alpine Data Labs moving up and to the right.
Microsoft's move out of last year's "niche player" ranking is tied to the vendor's 2014 launch of the Azure Machine Learning (Azure ML) service. Though the service was still in beta during Gartner's review, Azure ML promises "deep integration with R," the popular predictive analytics language, and "solutions from an entire ecosystem of third parties" supporting Azure, according to Gartner. The analyst firm was unimpressed with the 2014 update of Microsoft SQL Server Analysis Services, which, like its predecessors, lacks "breadth, depth, and usability in comparison with the Leaders' offerings."
Gartner noted Microsoft's recently announced plan to acquire Revolution Analytics, but that vendor surprisingly drops from visionary to niche player in this year's report. Gartner cautioned that Revolution Analytics' platform is "demanding in terms of coding skills" and that "support for R is becoming less of a competitive differentiator."
Another surprise in this year's report is the complete absence of Oracle, which was in last year's Niche Players quadrant. Gartner said Oracle was dropped from this year's report because it "offers solutions as a tightly integrated component of its database, BI, and big data offerings, not as a stand-alone offering." Much the same could be said of Microsoft -- at least before it introduced the Azure ML service. We suspect Oracle didn't want to be listed in any Quadrant as an also-ran, but don't be surprised to see Oracle step up in this category in 2015 through an acquisition or new-product introduction.
Magic Quadrant for Advanced Analytics Platforms, 2015 & 2014

Alteryx, which is poised to enter the Leaders' quadrant, and Alpine Data Labs have both put an emphasis on business-user accessibility. Gartner noted Alteryx's "drag-and-drop functionality" and "ease of use," as well as its depth in location intelligence. Alpine stands out, said Gartner, for its "single, collaborative environment for data analysts and business users."
The only notable change in Gartner's top-left "Challengers" quadrant is the first-time appearance of Dell, which shows up in pretty much the same spot as StatSoft in the 2014 report. Dell acquired StatSoft last year, and Gartner said Dell's financial resources and sales presence should help it to "accelerate the development and market presence" of StatSoft's Statistica software.
Poised on the cusp of the Leaders quadrant are SAP and FICO, both of which are large vendors that are investing aggressively in improving their advanced analytics capabilities. SAP acquired KXEN in late 2013, and Gartner said the vendor is "close to fully integrating the KXEN InfiniteInsight product into its SAP Predictive Analysis product." FICO acquired cloud-based predictive analytics vendor InfoCentricity in 2014, and Gartner said this deal should help it extend its strong reputation for credit scoring and fraud detection into the cloud.
Making predictive analysis dead easy for business users remains an elusive, distant goal in this category. But this latest Magic Quadrant shows that the category is dynamic, with acquisitions and new players including Predixion, Pronoz, and Salford Systems joining the fray. Better user interfaces and ease-of-use are priorities for all these vendors, so explore vendor product roadmaps and ask your newbie users which tools they find to be most accessible.
Attend Interop Las Vegas, the leading independent technology conference and expo series designed to inspire, inform, and connect the world's IT community. In 2015, look for all new programs, networking opportunities, and classes that will help you set your organization's IT action plan. It happens April 27 to May 1. Register with Discount Code MPOIWK for $200 off Total Access & Conference Passes.
Never Miss a Beat: Get a snapshot of the issues affecting the IT industry straight to your inbox.
You May Also Like
---