Gates Foundation Big Data Grants Stress Open Data
Gates Foundation Big Data Grants Stress Open Data
The Bill and Melinda Gates Foundation has awarded six $100,000 grants to help improve everything from disaster response to municipal services.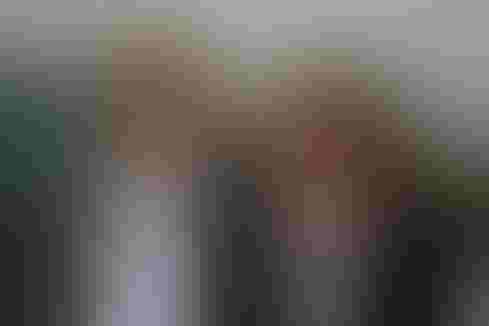 Bill and Melinda Gates in 2009.<br />(Source: Wikipedia)
Big data is getting more democratic, thanks in part to the Bill and Melinda Gates Foundation, which Wednesday said it had funded six projects aimed at "Increasing Interoperability of Social Good Data."
Victoria Vrana, a senior program officer on the foundation's charitable sector support team, told us the six grants are meant to address a gap. "There are lots of efforts to open up data, lots of great things going on, but a place that needed attention and more innovation was interoperability."
The grants, worth $100,000 apiece, were among the 81 that were given out in the Gates Foundation's latest round of Grand Challenges Explorations. Some grants were awarded for helping female farmers, developing new approaches to neglected tropical diseases, and inventing a next-generation condom.
[ Is cloud computing headed for trouble? Read Big Data Meets Trough Of Disillusionment: Gartner. ]
This is the first time the Gates Foundation has made data part of its Grand Challenges. It received almost 400 applications from 45 countries.
The six data grants, which run for 12-18 months, went to:
NetHope, an American nonprofit that will try to improve the way information is managed after a natural disaster (its spokesperson was in the Philippines responding to Typhoon Haiyan)

Development Gateway, an American nonprofit that aims to combine government and community data on education and make it open to the community, starting in Kenya

Civil Society Information Services India, which is working to develop a repository for nonprofits and nongovernmental organizations

Development Initiatives Poverty Research Ltd., a UK nonprofit working to develop what it calls an open-resource toolkit to create interoperable datasets for eliminating poverty

A University of Michigan research team developing tools to bridge data sets that are currently incompatible

A Columbia University research team hoping to build a Foursquare for development that would show services such as water sources, clinics, and schools
H.V. Jagadish, a professor of electrical engineering and computer science at the University of Michigan, told us he is using his grant to try to improve decisions by policymakers. "Big data is big news because it has societal impact." He intends to use data available via the data.gov clearinghouse to develop a prototype to prove that his project can create meaningful ways to compare public data, and to ask questions such as "Does better primary school education lower crime rates?"
Such a question would mesh crime statistics data (organized by precinct) and educational achievement data (organized by school district). The fact that these data sets don't match makes it hard to compare them, even for skilled technologists. Jagadish said he would make his prototype tool publicly available when it's finished.
Vrana said the Gates Foundation does not expect all six grantees to meet their goals, though it would be happy if they did. The bigger goal is to see foundations, nonprofit leaders, and citizens become more informed by data in what they fund and how they do their work. She did not say that nonprofits should become data driven. Instead, the goal is to combine people's observations with rigorous analysis. "The social sector depends so much on people and the wisdom of what's really going on the ground."
Making decisions based on flashy macrotrends while ignoring little-data fundamentals is a recipe for failure. Also in the new, all-digital Blinded By Big Data issue of InformationWeek: How Coke Bottling's CIO manages mobile strategy (free registration required).
Never Miss a Beat: Get a snapshot of the issues affecting the IT industry straight to your inbox.
You May Also Like
---