Good Cop, Bad Cop: Investigating AI for Policing
Good Cop, Bad Cop: Investigating AI for Policing
AI is helping law enforcement agencies prevent and solve crimes, yet the technology is also vulnerable to misuse.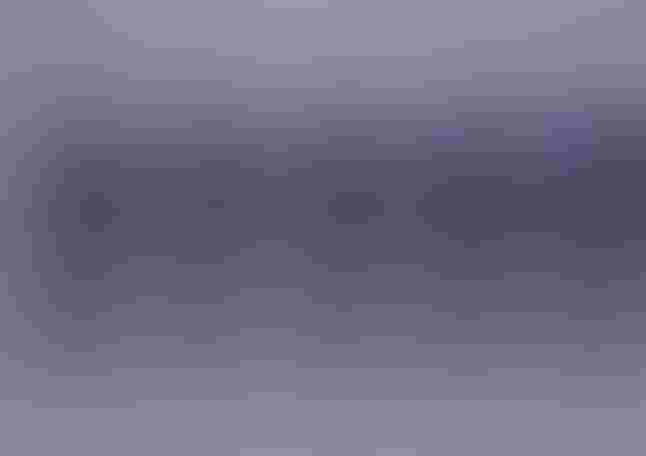 Tetra Images via Alamy Stock
While artificial intelligence has changed policing worldwide mostly for the better, there's still potential for abuse. "AI-affiliated technologies offer progressive investigative tactics, enhance the validity and strength of evidence, and make certain processes more efficient," says Melissa Hamilton, a professor of law and criminal justice at the UK's University of Surrey and a former police officer and corrections officer.
AI can be a force multiplier for police organizations, says Kalyn Sims, CTO of safety and security at Hexagon, a police and public safety technology provider. She notes that AI can help overworked crime analysts, dispatchers, investigators, incident management teams, and field officers by poring through massive amounts of real-time data to find trends and anomalies to fix or investigate. "This results in faster identification of key issues, looking at the most relevant information and making more accurate responses and decisions." Sims notes.
AI can also reduce stress and turnover in the public safety sector, which is currently understaffed, Sims says. "AI can provide timely and relevant insights to call-takers and dispatchers, incident managers, analysts, and detectives by easing their burden during extremely stressful situations," she explains. "With AI assisting, professionals can better assess situations and determine the appropriate response."
Misinformation and Misuse
There's a great deal of misinformation about how AI tools are used and the types of data they track, says Noel Hara, public sector CTO at IT services and consulting firm NTT DATA Services. "For example, social media monitoring is a valuable tool for law enforcement to help inform and understand trends in crime," he says. "Yet it's important to understand what's being tracked, and that all of the data that's part of a social media monitoring program is already in the public domain." Hara adds that monitoring programs should never routinely track individuals or private conversations.
"There are trade-offs to be made," Hamilton states. She notes that potential negative consequences include privacy intrusions such as facial recognition, false positives, racial/ethnic/gender biases, and a lack of due process when defendants find themselves unable to challenge AI tools or didn't even realize that such tools were being used.
Kim-Kwang Raymond Choo, cloud technology professor at the University of Texas at San Antonio, warns that as digital devices become more tightly integrated with people and their surroundings, and AI tools grow increasingly accessible and easier to use, there will likely be more opportunities for malicious exploitation. "For example, attackers can use AI tools to identify vulnerabilities in devices and systems, allowing them to obtain unauthorized access to data," he explains. In a worst-case scenario, an attacker might even be able to take full control of a vulnerable system to wreak havoc, such as interfering with a flight control system or by turning an autonomous vehicle into a weapon, driving it into a crowd.
Multiple Applications
On a brighter note, police departments with real-time crime centers, as well as regional intelligence centers, can benefit from AI technology due to the massive amounts of data pouring in from multiple sources. AI can effectively sort through and prioritize such data in real time to allow faster and more targeted responses to unfolding situations.
Perhaps most critically, law enforcement agencies can turn to AI for assistance during unfolding incidents. "A 911 dispatching system, emergency management watch center, or real-time crime center embedded with assistive AI can analyze data from multiple sources, such as cameras, sensors and databases, to gain insights that might otherwise go unseen during a fast-moving situation or investigation," Sims says.
Hara notes that AI is already playing an important role in several key law enforcement areas. He points to crowd management as an example. "AI will understand how many people are expected at a location and alert officials to a variance," Hara says.
AI can also play a critical role in school safety, taking advantage of the surveillance cameras many schools have already installed. "By adding AI, those cameras can alert school resource officers to anomalies in normal behaviors," Hara says. If a door opens at an unscheduled time, for example, officials can immediately be alerted and presented a video snippet to see if an intruder has entered or a truant student has left.
Helping Humans
When it comes to AI public safety applications, it's important to ensure that technology isn't given the ability to make decisions that should be always be left in human hands, Sims says. "Assistive AI is the right answer for law enforcement use cases," she notes. Assistive AI simply looks for actionable insights in real-time data and provides the user with notifications and alerts. "This leaves the decision-making up to the public safety personnel who are responsible for actions and outcomes."
What to Read Next:
Patrolling the Metaverse: Stopping Cybercrime, Training Forces
Law Enforcement Turns to a Cloud Platform for Accountability
Never Miss a Beat: Get a snapshot of the issues affecting the IT industry straight to your inbox.
You May Also Like
---