GSA Promotes Green Button Use Across Government
GSA Promotes Green Button Use Across Government
A pilot shows that federal buildings can use data analytics tools to save taxpayers billions in energy costs.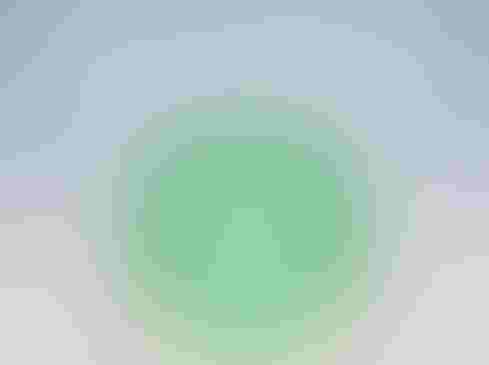 (Source: <a href="http://www.greenbuttondata.org"target="new">Greenbuttondata.org</a>)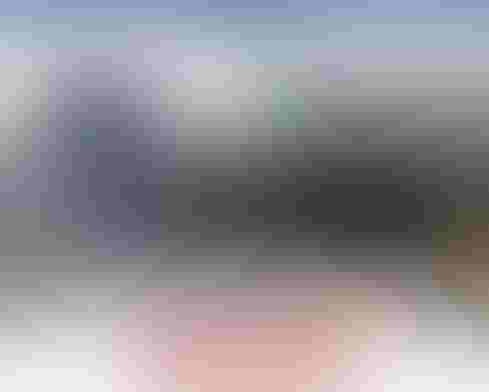 5 Online Tools Uncle Sam Wants You To Use
5 Online Tools Uncle Sam Wants You To Use (Click image for larger view and slideshow.)
The General Services Administration (GSA) is stepping up efforts to save energy and reduce costs by implementing Green Button technology across the federal government.
Green Button-equipped websites let users see their energy usage when they click on a green button and therefore use energy more wisely to lower their bills. The GSA, backed by the National Institute of Standards and Technology (NIST) and the Department of Energy, collaborated with Schneider Electric, Pepco Holdings, and FirstFuel Software to launch a pilot using the Green Button standard. the GSA announced the conclusion of the pilot May 28 at the White House Energy Datapalooza event, saying that it has demonstrated how building managers can use data analytics tools to control their energy usage.
The pilot, aimed at reducing energy costs in federal buildings, used FirstFuel's software to analyze ongoing meter data from the GSA's list of facilities. The company has conducted remote audits on more than 100 GSA buildings since 2012, revealing nearly $16 million of total energy savings. FirstFuel eventually will monitor and track nearly 10 million annual usage data points from GSA buildings through the Green Button Connect format.
[Companies collect data from billions of customer transactions, says report. Read FTC: Data Brokers Know You Better Than Mom Does.]
The results of the pilot will be used in the Energy Department's Federal Energy Management Program (FEMP) to develop government-wide guidance. Additionally, the Environmental Protection Agency (EPA) will integrate the Green Button standard into the Energy Star benchmarking tool for certifying commercial buildings.
"Creating a more sustainable government is vital to our mission and drives the agency's priorities," GSA administrator Dan Tangherlini said in a press release. "As one of the largest real estate managers in the country, adopting Green Button technology across our real estate portfolio allows us to improve building performance and save taxpayer dollars."
The GSA introduced its Green Button initiative following the President's Climate Action Plan and a subsequent Presidential Memorandum issued in December 2013. The memo directed government agencies to increase their consumption of renewable energy to 20% of their total amount of electric energy use by 2020, and it instructed them to use Green Button technology.
This year, the House of Representatives passed bipartisan legislation that included a provision to increase energy efficiency in federal government. The provision, proposed by Rep. Anna Eshoo (D-CA), called for federal agencies to use energy-efficient and energy-saving technologies in their data centers, which make up 10% of all US data center energy use.
Federal data centers are known to consume a huge amount of energy, estimated at 100 billion kilowatt-hours, or 2.5% of total US electricity consumption. The bill, part of the Energy Efficiency Improvement Act of 2014, requires agencies to coordinate with the Office of Management and Budget to come up with a strategy to purchase, use, and maintain energy-saving technologies and practices, such as advanced metering, IT asset utilization, building energy management, and secure telework and travel substitution tools.
Deploying new technologies and best practices could diminish the government's data center energy bill by 50% or more, with potential annual savings of $300 million to taxpayers, according to the Natural Resources Defense Council, a nonprofit organization of scientists, lawyers, and environmentalists. "I'm very pleased to see this important policy pass, and I look forward to its swift consideration in the Senate," Eshoo said in response to the House's decision on March 5.
Join us at GTEC, Canada's government technology event. more than 6,000 participants attend GTEC -- Government Technology Exhibition And Conference each year to exchange ideas and advance the business of information and communications technology (ICT) in government. Don't miss thought-provoking keynotes, workshops, panels, seminars, and roundtable discussions on a comprehensive selection of ICT topics presented by leading public sector and industry experts. Register for GTEC with marketing code MPIWKGTEC and save $100 on entire event and conference passes or for a free expo pass. It happens Oct. 27 to 30 in Ottawa.
Never Miss a Beat: Get a snapshot of the issues affecting the IT industry straight to your inbox.
You May Also Like
---