Helping Developers and Enterprises Answer the Skills Dilemma
Helping Developers and Enterprises Answer the Skills Dilemma
Understanding what developers want to upskill may be vital for retention and recruitment in an increasingly competitive search for top talent.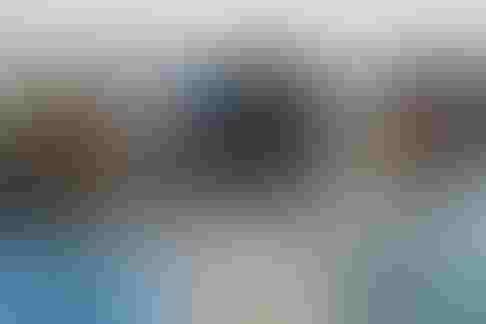 Image: pressmaster - stock.Adobe.com
Organizations that want to keep their developers focused and motivated in their roles can pick up some ideas from survey results HackerEarth published recently. Working developers and students shared perspectives on where their programming strengths lie and how they want to enhance their expertise. The HackerEarth Developer Survey collected input in January and February from 16,655 developers from 76 countries. The questions focused on the priorities and concerns of developers, which included professionals already in the field and students preparing to enter it. HackerEarth is a provider of skills assessment and other screening solutions for the enterprise. The company also provides practice programming platforms for developers.
The survey points to a troubling trend that IT leaders may want to act on: discontent within large organizations was widespread in the results. About 70% of the respondents who worked at enterprises with more than 1,000 employees indicated they were unhappy with their jobs. Developers who worked for smaller organizations and startups reported significantly less dissatisfaction with their jobs.
Organizations might address such sentiments by helping to upskill or reskill their developers, says Sachin Gupta, CEO of HackerEarth. He says companies can try to provide opportunities on the job that expose developers to new technologies and allow them to solve problems. "Experienced professionals are looking for challenging roles," Gupta says.
This can be a conundrum for enterprises that operate on old architectures, he says, compared with smaller, more nimble companies that might readily adopt the latest technology. It is unlikely that large incumbents can migrate overnight, Gupta says. However, those organizations could explore introducing new components over time, which would allow developers to get involved with newer technology.
Data science is an area of interest many survey respondents want to explore. Students and professional developers also wanted to build up their knowledge related to the internet of things, according to the survey.
Working developers and students indicated they had differing focuses when it came to their current knowledge.
Top five programming languages known by respondent student developers:
C++ (62%)
Python (55%)
HTML/CSS (54%)
SQL (47%)
Java (46%)
Top five programming languages known by respondent working developers:
SQL (52%)
Java (50%)
HTML/CSS (46%)
Python (40%)
Java 8 (39%)
As far as new programming languages to learn, student developers indicated they were eager to pick up Go and JavaScript (Node.js), while professional developers sought to learn Go and Python.
The survey results showed that many respondents turned to online competitive coding platforms, YouTube tutorials, and online certification courses to improve their developer skills. Professional developers also indicated in the survey that must-have work benefits they want include an opportunity to pursue a solid career path, interesting challenges, and financial compensation.
Gupta says the responses show how IT knowledge is shifting with developers stating they were most experienced with full-stack development and the least experienced with machine learning, which many want to change. "If you look at last five to eight years, we've seen the development methodology across organizations become more agile," he says.
Companies in the prior decade, Gupta says, tended to build specialized IT teams where one group might only work on the backend while another worked on the frontend or system specific applications. The movement to the web means development on the backend and frontend are more intertwined, he says.
The shortage of experience in machine learning came a surprise, Gupta says, because of the growing interest in data science. "It's my belief that in the next two to three years, every full-stack developer will have to have some knowledge about how various data science models work," he says. "At the very least they should be able to productionize the machine learning models being built."
It is impossible to ignore recent world events and their effect on most operations. Some of the near-term changes Gupta has seen include more widespread moves in digital transformation. "Organizations have to adopt digital technologies much, much faster," he says. There has also been a need within certain organizations to address issues with legacy systems exposed by the repercussions of the quarantine. For example, unemployment agencies in some states sought support scaling up their COBOL-based systems to accommodate the spike in unemployment claims.
Fresh thinking on reskilling may be necessary to accommodate the medium and long-term changes Gupta foresees coming. More technology expertise may move in-house, he says, as organizations build up their teams to migrate from legacy systems. "By the end of this year, we are anticipating a much higher demand of tech talent," he says.
In a market where demand for developers already outstrips supply even with students factored in, this could lead to new developers emerging from other careers. It might not be unheard of for someone who drove trucks for the last 10 years to take in a bootcamp and learns to build apps, Gupta says. He suggests organizations keep an open mind when considering such hires rather than hold out only for developers who come from prestigious tech schools. "You've got to evaluate those folks on their actual coding skills and not be misled by what they've done in the past," Gupta says.
For more on in-demand IT skills, follow up with these stories:
Top 10 Programming Languages in Demand Right Now
COBOL, COVID-19, and Coping with Legacy Tech Debt
Bridge the IT Skills Gap With Data and Analytics
Never Miss a Beat: Get a snapshot of the issues affecting the IT industry straight to your inbox.
You May Also Like
---