How Content Creation and Sci-Fi Combine with Real World AI
How Content Creation and Sci-Fi Combine with Real World AI
Paying attention to creative resources might drive innovations that enterprises can apply to artificial intelligence.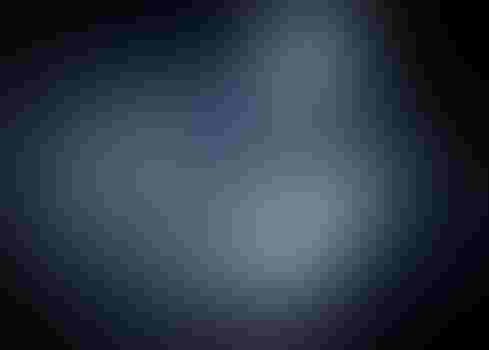 Image: phonlamaiphoto - Adobe Stock
Every team will brainstorm at some point to produce new architecture or code, but looking even further outside the box might be the key to advancing artificial intelligence.
On Tuesday night of the O'Reilly Artificial Intelligence Conference in New York, the crew from Ignite NYC brought together comedians, literature experts, and technologists to share ideas about AI. Ignite NYC is an organization that puts on events that combine artists and other creatives with technology innovators who each make short, rapid-fire presentations. The motley gathering on Tuesday included a discussion about whether AI and machine learning could be used to coherently replicate passages from a book of faith — so far, the answer is no. From a bigger picture perspective, the presentations fueled discussions about the possibilities for AI development and deployment.
The growing adoption of AI can influence or even alter how the world is perceived, according to Claire Mitchell, director of innovations at VaynerSmart, the emerging tech division of VaynerMedia. She spoke about creative AI and what it might mean for content creation for the marketing industry and beyond. "As automated content generation becomes more prevalent, we should make sure it is the best type of content created," she said during her presentation. Automated content, particularly on mobile, offers a flexible way to connect with customers where they are, Mitchell said, but there is also a need for contextual relevance to make it work. "It requires a ton of content with iterative variations," she said. "This is an ideal job, potentially, for AI."
Finding the right balance between human input and automation in the creative process still takes effort, Mitchell said. AI has already been blended into daily life through such services as anomaly detection and recommendation engines. Generating original creative content such as rap lyrics, however, remains a challenge for automation. The technology might improve in its ability to create as it sees more use and development, yet Mitchell raises some concerns about the reliance heaped upon AI.

Claire Mitchell, VaynerSmartImage: Joao-Pierre Ruth
The emergence of "deepfakes," the use of artificial intelligence to create fabricated videos that uncannily look real, has shown how easy it is to muddy perception through technology. Letting AI create content unchecked could lead to unexpected issues. "The danger is that these systems could become so standardized they become invisible to scrutiny," she said. "We need more creative people to be knowledgeable about and be interested in AI."
Naturally the science fiction genre also has plenty to say about the potential and concerns for AI. Paris Buttfield-Addison, co-founder of indie game and app development studio Secret Lab, said science fiction tends to anthropomorphize AI, especially through friendly or menacing robots. "It's an easy way of presenting AI to people in a way they can understand," he said. "Humanlike behavior makes it very easy to relate to something even if it's not necessarily human."

Paris Buttfield-Addison, Secret LabImage: Joao-Pierre Ruth
Teaching AI to assist the actions of humans could help the real world start to resemble science fiction. For example, some movies and games tend to depict futuristic digital displays that are far too complex for an individual, even if they are Tony Stark, to understand, let alone operate. "The interfaces you see in all sorts of science fiction are ridiculous. They're complicated, yet somehow the characters appear clever and smart while working with these crazy interfaces," Buttfield-Addison said. It is almost as if there is a computer in the background trying to predict the commands the person wants to issue and implements them.
That may be where real world predictve AI could come into play, he said, by augemnting and enhancing the tasks of human operators. The trick may be for innovators of today to remember to make technology more accessible. "User interfaces should be friendly, humane, useable, and predictable," Buttfield-Addison said.
Never Miss a Beat: Get a snapshot of the issues affecting the IT industry straight to your inbox.
You May Also Like
---