How IT Leaders Can Prepare for 2018
How IT Leaders Can Prepare for 2018
As IT executives set out their plans for 2018, three key technology concepts should be top priorities.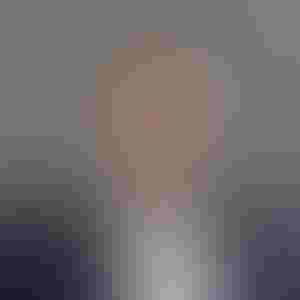 As IT leaders start mapping out their strategies for 2018, what trends should be top of mind and what challenges should organizations be prepared to face in the coming year?
The value proposition for digital transformation has proven itself. According to Gartner, digital leaders perform better, generating more digital revenue and having more digital processes. Digital is becoming mainstream, and as a result the role of the CIO is changing. Top-performing digital organizations report that their CIOs have business responsibilities outside of IT, and this seat at the executive table is crucial for organizations leading digital transformation and adoption.
In 2018, organizations need to be prepared to take an aggressive and offensive approach to digital transformation. To do this IT leaders must be paying attention to the next wave of technologies that will disrupt business as usual:
Artificial intelligence
AI is not a new or novel idea. In fact, it's been around for quite some time. However, it is fair to say that AI has certainly reached an inflection point in the current market thanks to three factors that are converging in a highly dynamic way. First, pure computing power has reached a level of scale that is facilitating the use of AI on a much broader scale. Second, the sheer magnitude of unstructured data that exists can be leveraged in dynamic ways for AI. Third, enthusiasm around AI and its capabilities have reached a fever pitch. Over 250 private companies using AI algorithms have been acquired in the past five years, with 37 acquisitions (14.8%) taking place in Q1 of this year alone. The momentum around AI coming out of Silicon Valley is, at the moment, unstoppable.
While the concept of AI is not new, we have reached the point that it's impacting our daily lives. Look no further than Siri, Google Voice, and Alexa. For the enterprise, the true power of AI comes with its predictive ability to inform business decisions at lightning speed. Even if your organization is not adopting AI today, or even tomorrow, IT leaders must start thinking about its ramifications for the enterprise in 2018. The first step is to think of AI as the enabler of your existing strategy, analytics, and customer and market segment data. On the frontend, this might mean chatbots or image recognition. On the backend, AI technology can be used for analytics processing to help understand data in more complete ways.
Blockchain
Also known as distributed ledger technology, blockchain is one of the fastest growing technologies of 2017. It solves two of the biggest challenges associated with digital information transactions: control and duplication. In allowing huge amounts of data to be stored across a network of computers around the world as opposed to on one local server, blockchain is extremely secure. Posts to the public record are irreversible and cannot be changed even by the operators of the database, unless a consensus is reached between the participating computer servers. The automated nature solves for issues such as duplication and conflicting entries.
In the coming year we will see forward-thinking organizations harness the power of blockchain technology within their own organizations.
Security
From Equifax to Yahoo security breaches have plagued corporations in 2017. Security always has been, and always will be, a massive issue for all companies. No one wants to end up in the headlines for the wrong reasons.
One of the many challenges with digital security is that there is no silver bullet. Best practices, solutions, tools and tactics will vary from organization to organization based on their threat models. In determining data security protocol, companies must first define what assets they are trying to protect and from who, and only with these questions clearly answered can a sound strategy be implemented to guard against phishing, malware, domain infringement, ransomware, malicious mobile apps, and the bevy of other security issues facing digital organizations.
2018 is poised to be a year of rapid change, growth and new technology. As IT leaders are increasingly charged with digital transformation across their entire organizations, it will be crucial to stay ahead of the disruptive tech that will change the way we do business over the course of the next year.
Sajid Mohamedy is Vice President, Strategy & Operations at Nisum, a global technology consulting firm.
Never Miss a Beat: Get a snapshot of the issues affecting the IT industry straight to your inbox.
You May Also Like
---