How to Begin Integrating AI into Data Center Operations
How to Begin Integrating AI into Data Center Operations
Data center automation is inevitable. Here's how to do it right from the beginning.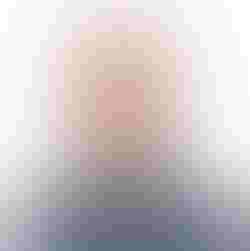 Rich Rogers, a senior vice president of product and engineering at Hitachi Vantara, envisions a data center in which AI-driven management software (some or all of it cloud-based) will monitor and control IT and facilities infrastructure, as well as applications, seamlessly and completely across single or multiple sites. Compute, power, storage, networking and cooling operations will flex dynamically to achieve maximum efficiency, productivity and availability. Human operators, meanwhile, will be free to do what they do best: plan new capabilities and innovate improvements.
"IoT and AI will enable data center issues to be root-caused and resolved automatically by software," Rogers said. Data center administrators will no longer be woken-up at night to troubleshoot outages. "Voice technologies will enable data center operators to monitor and manage their data centers from any location, be [they] at the grocery store, gym or living room couch," he predicted. IT Infrastructure gear will be deployed and maintained autonomously. "You simply stock new compute nodes and disk drives and robotics [will] streamline the technology to the appropriate systems," Rogers explained.

Param Vir Singh
AI-driven automation's long-term goal is to drive IT managed services toward zero downtime. "Over time we expect the traditional SLA model—99.xx availability, etc.—will have no meaning as the system is always on, compliant, secure, agile and flexible," advised Satheesh Kumar, IBM's vice president of hybrid services, AI platform.

Milan Shetti
Data center infrastructure management is currently highly reactive due to the unexpected arrival of disruptions and delays. AI aims to fix this. "As infrastructure becomes increasingly vital and complex, this resource-intensive approach won't work," observed Milan Shetti, general manager of Hewlett Packard Enterprise's storage division. "It's no longer acceptable to find out about a disruption after it has occurred or spend the resources to resolve them—that's the opportunity for AI."
A rapidly growing number of smart sensors are becoming available to receive data from various data center elements, relaying critical insights into mechanical, electrical and environmental conditions.

Stanton Jones
"This data can be then used by sophisticated algorithms to analyze any potential problems or anomalies in the whole system, and warn data center managers well in advance," noted Param Vir Singh, associate professor of business technologies at Carnegie Mellon University's Tepper School of Business.
Getting Started
Integrating AI into data center operations begins with defining and implementing an automation strategy, then picking an initial key use case. Adopters can either focus on rules-based systems to take action on correlations/patterns or follow a machine learning path to develop predictions, and then automate actions based on those predictions.

Gabby Nizri
"Either way, humans-in-the-loop will be critical to ensure rules are accurate and machine learning models are performing adequately," said Stanton Jones, a director and analyst at technology market research firm Information Services Group (ISG).
Time consuming and repetitive IT tasks are ideal starting points for an AI automation initiative. "Server restarts, low disk space remediation [and] password resets are great examples of tasks that benefit from AI and can easily be automated in a data center," explained Gabby Nizri, co-founder and CEO of Ayehu, an IT automation and orchestration platform developer. "Additionally, look at using AI automation in the data center to ensure IT compliance and unify policy management across all business services," he suggested.
Automation matters most when there's a need to do something fast. "Organizations ought to identify their key troubleshooting workflows, as those will lend themselves quite naturally to automated outcome," advised Sumeet Singh, vice president of engineering at Juniper Networks. "It's also important to focus on targeting one workflow at a time, diligently building automated outcomes into data center processes."

Tom Coughlin
Experiment with AI services in sandbox environments before considering a full deployment, suggested Tom Coughlin, IEEE Senior Member and president of Coughlin Associates, a data storage consulting firm located in Atascadero, Calif. "Be sure to have a scalable plan that starts with some features and adds other capabilities as your time and budget allows," he added. "Make sure that you ask good questions of VARs and consultants on how to best implement AI in data centers."
It is also important to recognize that AI benefits tend to improve over time. "The more data fed into AI systems, the better it can make recommendations and facilitate better outcomes," explained Dell EMC CTO John Roese. "An additional benefit in deploying AI is helping technical staff improve their skills and become more productive as they learn and adapt to the new technology."
Avoiding Pitfalls
Regardless of the approach taken, it's always a good idea to exercise caution when deploying an AI-driven service. "Don't hand over decision-making power to AI until you are comfortable that it is making the right decision every time," warned Marcel Shaw,

Marcel Shaw
a federal systems engineer with Ivanti, a unified IT management software developer. It's important to give AI technology the time to learn and grow into its environment. "In starting out with AI, have it provide recommendations instead of letting it take action by itself," he suggested. "It only takes a single wrong decision to bring your system down, which could result in significant unexpected costs from lost revenue or reduced productivity."
The quality of the data collected by smart sensors also matters. "If you don't have good data, you can't have good AI," Carnegie Mellon's Singh observed. Remember, too, that AI is primarily backward-looking. "It looks at the past data and learns patterns in the data to predict something," he cautioned. "Therefore, it is susceptible to newer, unseen anomalies," he cautioned.

John Roese
Another major pitfall is lacking an IT team that can effectively manage the AI system and interpret insights to their maximum value. "AI automation in data centers gives organizations powerful capabilities and insights, but without a team to manage the system and leverage those insights, organizations will be less likely to take full advantage of AI," Roese advised.
"Organizations shouldn't underestimate the time, process knowledge and data required to effectively implement AI systems," Jones said. "Also, organizations should be aware that this is very new technology and getting started now means being on the leading edge of this transformation."
Adopters must also look beyond vendor hype to accurately judge AI's potential benefits. "An AI system should have a history of proven success before it can be trusted to make decisions and take actions," Shetti said. "You're not going to let a car with only 15 self-driven miles take control, and you should be wary of AI for infrastructure in the same manner."
Never Miss a Beat: Get a snapshot of the issues affecting the IT industry straight to your inbox.
You May Also Like
---