IBM Takes Watson AI to AWS, Google, Azure
IBM Takes Watson AI to AWS, Google, Azure
IBM is leveraging Kubernetes to enable its Watson AI to run on public clouds AWS, Google, and Microsoft Azure. The move signals a shift in strategy for IBM.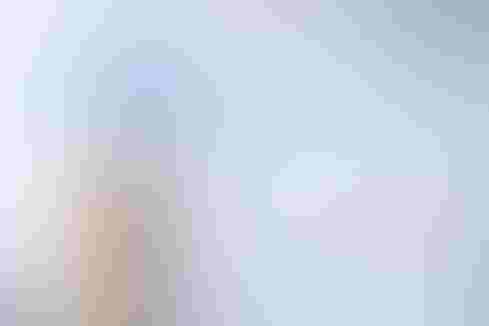 Image: georgejmclittle - stock.adobe.com
Cloud computing has made a lot of technology more accessible, and artificial intelligence and its underlying technologies are no exception. If you want more organizations to be able to use your technology, then make it possible for them to use it on one of the big public cloud providers -- Microsoft Azure, Google Cloud Platform, and Amazon Web Services (AWS).
Indeed, many organizations are now using the AI services that are available and have been built on those public cloud platforms -- AWS Rekognition, for instance.
In an effort to broaden the distribution of its flagship artificial intelligence technology, IBM this week announced that it is making IBM Watson portable across all these public cloud services. The company unveiled the strategy this week at the IBM Think 2019 event in San Francisco.
"Clients want the ability to bring artificial intelligence to their data wherever it resides," general manager for IBM data and AI, Rob Thomas, told InformationWeek in an interview.
The move marks a new era for the Watson AI, which was previously only available on IBM's public cloud and more recently on any cloud as microservices via IBM Cloud Private for Data -- IBM's open, Kubernetes-based data platform. IBM rolled out the IBM Cloud Private strategy a year ago to enable enterprises to run IBM services in their own on-premises private clouds.
Making those containers with IBM services able to run on the big three public cloud providers was a logical next step. Thomas hinted at such a move last year during the IBM Cloud Private roll out, saying that it was theoretically possible, pending testing.
Using Watson in a container on AWS, Google Cloud Platform, or Microsoft Azure may make sense for some enterprises that want to invest in AI but don't want to be locked into the AI services that have been developed and are provided by those three public cloud platform leaders. For instance, if you use the AWS native AI services, you can't easily migrate your work to Microsoft Azure and that company's native AI services. Deploying your AI in a container to one of these public clouds provides you with more portability.
"Businesses have been largely limited to experimenting with AI in siloes due to the limitations caused by cloud provider lock-in of their data," Thomas said, in a prepared statement announcing IBM's move. "With most large organizations storing data across hybrid cloud environments, they need the freedom and choice to apply AI to their data wherever it is stored. By breaking open that siloed infrastructure we can help businesses accelerate their transformation through AI."
The move may also signal a shift in IBM's public cloud strategy, according to Gartner research director and analyst, Sid Nag, who spoke with InformationWeek in an interview.
Nag said IBM's move to make Watson available anywhere shows that it may be ceding its effort to compete as a top tier public cloud provider.
"IBM has struggled with a big public cloud offering over the years," he said. "That's why the other public cloud providers have leapfrogged over them. Now they are saying, we are not going to compete with the other cloud providers."
It acknowledges that AWS, Google Cloud Platform and Microsoft Azure are the platforms of choice for public cloud. With that battle over, IBM is sharpening its focus on providing services, including those of Watson AI, which has been called the crown jewel of the company's enterprise tech.
Enabling Watson to be deployed in these public clouds will also broaden the market for IBM's AI solution, according to Nag.
"This expands the opportunity for Watson," he said, and he believes in principle it will work to convert more customers to use the Watson AI.
What remains unclear is whether customers will be able to use native AI components of the public cloud providers, like AWS Rekognition, together with Watson deployed in a container on AWS.
Nag said that the Watson AI announcement lines up with the company's other major announcements made during IBM Think 2019 this week, including multi-cloud management capabilities and a move towards standardizing on OpenShift, which marks a further integration of the RedHat acquisition.
IBM has said that Watson solutions have been deployed in thousands of engagements with clients across 20 industries. The company said Watson solutions have been deployed by 7 of the 10 largest automotive companies and 8 of the 10 largest oil and gas companies.
Never Miss a Beat: Get a snapshot of the issues affecting the IT industry straight to your inbox.
You May Also Like
---