Is Bucking the Trend Key to Digital Transformation?
Is Bucking the Trend Key to Digital Transformation?
Digital transformation isn't about making incremental improvements on the status quo but using emerging technology to be a leader.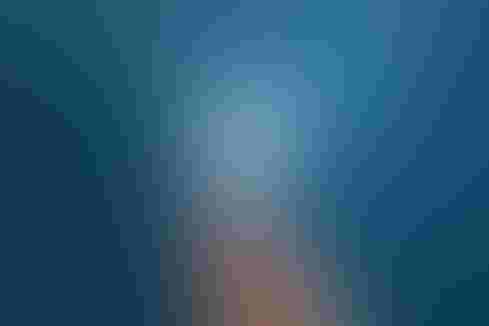 Image: Natali_mis - stock.adobe.com
Creating meaningful competitive advantages using technology requires that business leaders think big and think different. The current technological landscape has created a unique opportunity that virtually any business can latch onto if they truly believe in its potential impact. If current trends are accurate in showing that the norm is to take a cautious approach toward digital transformation (DX), you may want to seriously consider the potential rewards of "going all-in".
Following technology adoption trends of other likeminded businesses can be a legitimate strategy from time to time. Yet, when seeking to create a competitive advantage through digital transformation, playing follow-the-leader will get you nowhere. Your goal should be to blaze a trail that gives you a unique and difficult-to-mimic advantage over the competition. In many cases, that is not happening. A recent Masergy Digital Transformation Market Trends Report highlights where businesses are following each other like lemmings. Let's look at what recent DX trends show -- and how a minority of businesses are bucking the trend.
According to respondents of the Masergy survey, nearly 80% of technology decision makers claim to believe that digital transformation is critical to the survival of their organization. Yet, if we drill down and look at what most are focusing on in terms of where their DX focus resides, one must wonder if the full gravity of digital transformation is sinking in. In this survey, nearly half (47%) claim that the most important DX priority is to either improve customer experience or improve productivity/cost savings of existing processes. While both are valid uses of modern technology to solve current business problems, these types of projects will fail to truly "transform" the business in the way that it potentially could.
Why most business leaders only seek to use digital transformation to modernize the status-quo is no mystery. It boils down to a lack of understanding what can be accomplished with today's technologies. Much of the problem resides with technology vendors that aren't properly getting their messaging across about what their platforms can do. Customers still view big data and deep analytics platforms as expensive, risky and challenging endeavors to take on. Yet, this is because they lack the necessary guidance on how these tools can be applied to business goals in the real world.
Alternatively, only 25% of respondents want to use DX primarily to increase revenue (15%) or to create new products/services (10%). While clearly taking on a riskier proposition, these businesses are the ones that truly understand the gift that DX can provide. That is, any business that's willing to go after it. It's these types of businesses that have leadership willing to use technology to create real advantages. A good portion of them are also the ones that likely will be seen as market leaders post digital transformation shakeout.
Businesses looking to buck current digital transformation trends are turning to emerging technologies such as the Internet of Things (IoT), artificial intelligence and big data in ways that can pay significant dividends in the future. Is it a risk? Sure. But taking chances is part of any business's success. These same companies that are willing to take on truly transformative digitization projects are enlisting the help of external consultants that have well-established relationships with the business. In most cases, an enterprise organization won't have the necessary in-house resources to take on many of these new DX projects. Thus, it's key to seek supplemental outside resources. Additionally, the consultants should have a deep understanding of the business and their goals. The combination of proper technical skills -- and an accurate vision of business goals -- a DX project is far more likely to be successful.
For more on digital transformation by IT and the business check out these recent articles.
IT Organizations at Crossroads on Digital Transformation
Transforming to a Customer-Centric Workforce
Transform the workplace or hinder your workforce
Never Miss a Beat: Get a snapshot of the issues affecting the IT industry straight to your inbox.
You May Also Like
---